In this guide, I will tell you how to draw a sock for kindergarten. Just four simple steps will help you get great results, even if you are a beginner.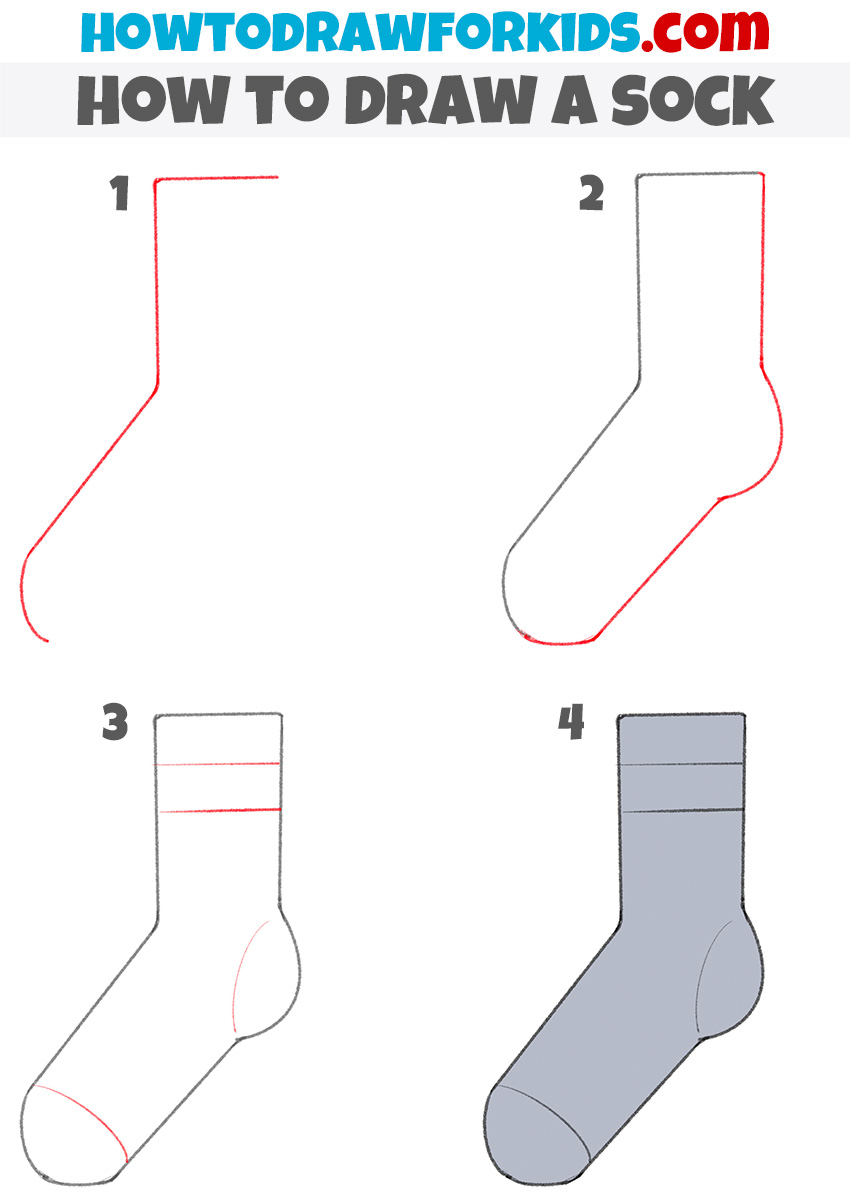 Do you think drawing a sock is an easy task? If you use my drawing lesson it is really simple. Such simple drawings can be more useful than it seems. The combination of smooth and straight lines allows you to practice drawing skills of various geometric shapes. This will be needed in more complex drawings.
Do not forget that you can always show your imagination. You can draw short or long socks, and use different patterns in the last step.
Materials
Pencil
Paper
Eraser
Coloring supplies
Time needed: 15 minutes.
How to Draw a Sock for Kindergarten
Draw the leading edge of the sock.

It looks like a regular line with a few bends. Place this in the center of the piece of paper.

Draw the back edge of the sock.

Try to maintain parallelism as you can see in my example.

Add some details.

A few lines will make your drawing more complete.

Color in the sock.

Choose any colors and patterns according to your imagination.
So, we have finished drawing this nice sock. I hope you got a great result. For your comfort, I have prepared a special pdf version of this tutorial.
Here you will find some drafts to help you draw it even if you really have drawing problems. Also, the pdf file will help you in a situation where you want to train your artistic skills in the absence of the Internet.