The lesson on how to draw a tea cup is ready. Start this step by step tutorial and enjoy the drawing process.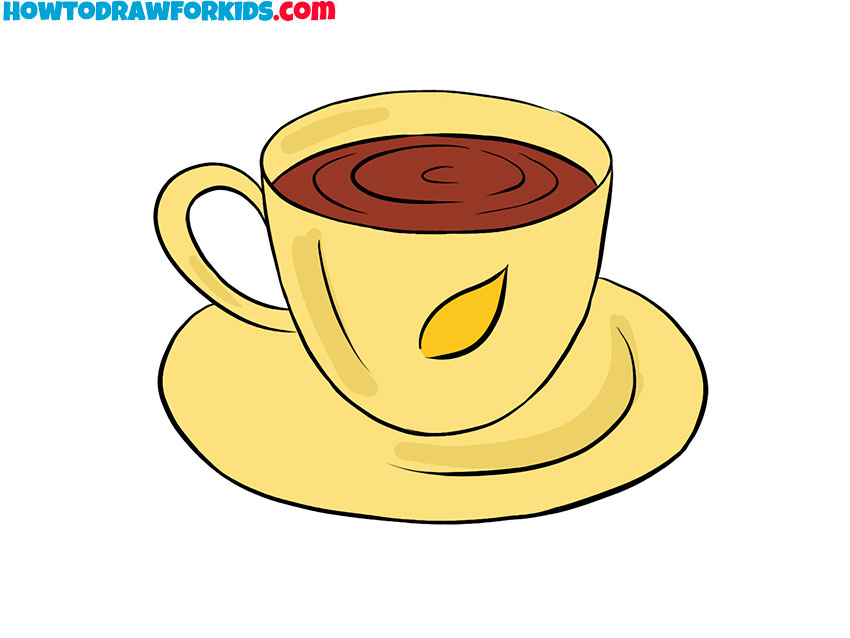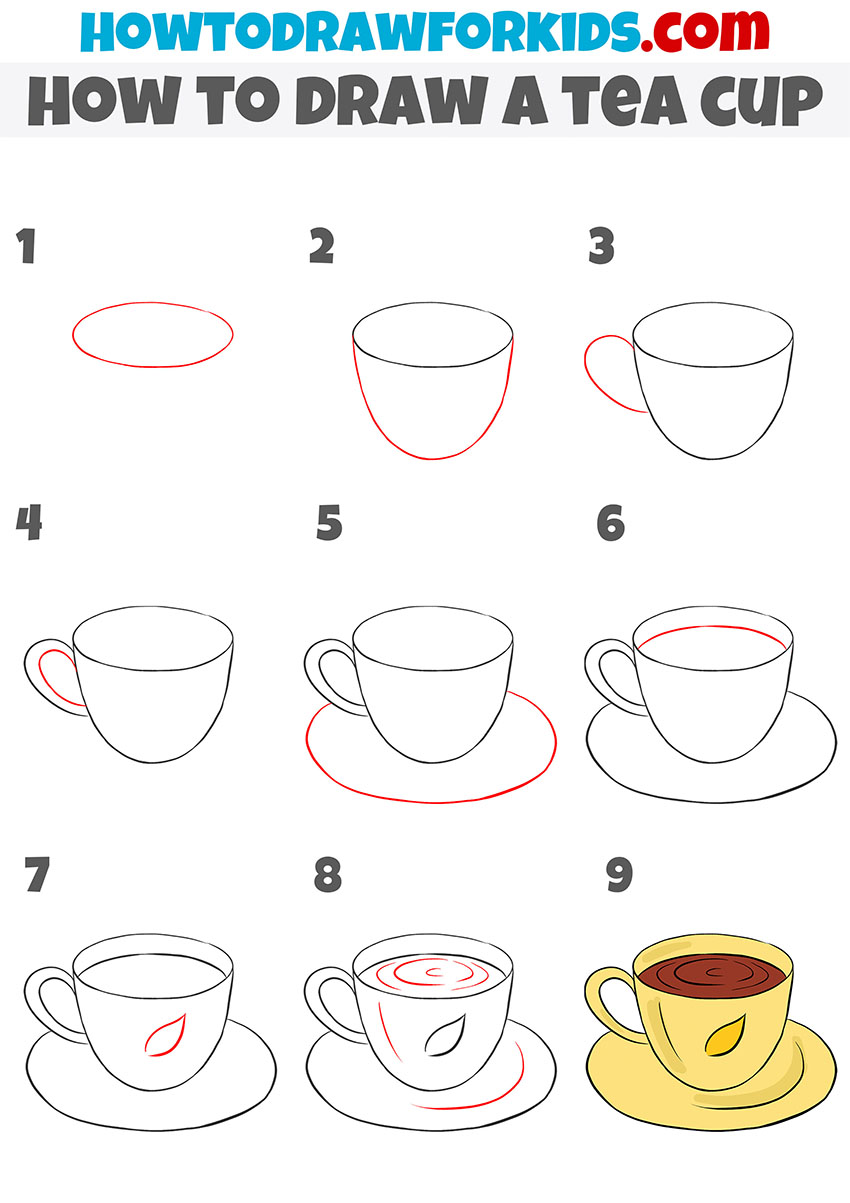 In this fun tutorial, I want to tell you how to draw a tea cup. I think you will like this tutorial very much and will be useful.
A cup of tea often becomes a table setting item. You can see a cup of tea on the table not only on ordinary days, but also as a treat, served along with dessert for a holiday.
I am sure that this tutorial will not be too difficult for you, since it is specially designed for children and aspiring artists. All the elements that you learn to draw in this lesson may come in handy for creating your future drawings. Follow the instructions carefully to draw a cup of tea step by step.
Materials
Pencil
Paper
Eraser
Coloring supplies
Time needed: 20 minutes
How to Draw a Tea Cup
Draw the upper outline of the cup.

To depict this detail, you need to draw an even oval.

Add the bottom of the cup.

To do this, draw an even arc below the oval you have drawn, similar to half an oval.

Depict the outer outline of the cup handle.

Draw a rounded line on the left side of the cup.

Now add the inner outline of the cup handle.

Draw a contour similar to the outer one closer to the cup itself.

Draw the plate.

The plate should be positioned under the cup in a shape that looks like an unfinished oval.

Add tea contour.

Draw a curved line inside the cup to show the level of tea in the cup.

Add details.

On the cup, depict the plant's leaf-shaped decorative element using curved lines.

Add more details.

Draw curved lines across the tea, cup, and plate to make the drawing appear more voluminous.

Color the drawing.

You can color the tea brown or green. Choose any color for the cup.
Do not forget to subscribe to us on social networks and share with your friends the lessons that you liked. As before, I have prepared a PDF file especially for you, in which you can see a short version of this tutorial.