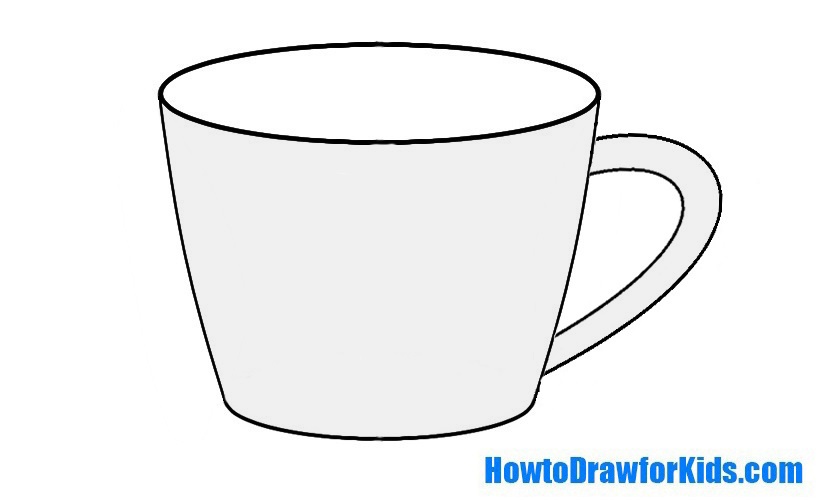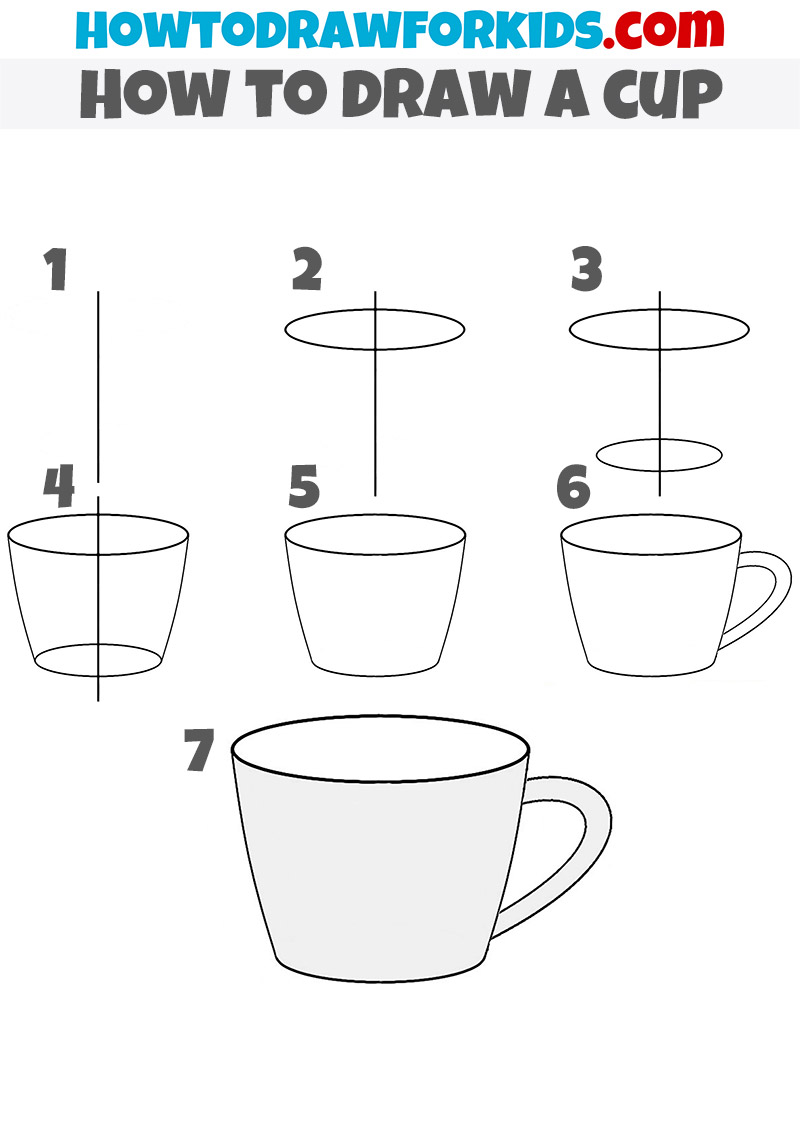 Good day dear readers and welcome to the lesson about how to draw a cup for kids! This is a very simple lesson consisting of extremely simple lines. Despite the fact that the lesson is fairly simple, in the end, we will get a pretty realistic drawing.
Step 1
Draw a vertical line so that it's easier for us to observe the proportions. Step 2
At the top draw an oval that will be the top edge of the cup.
Step 3
Below draw another oval but smaller. It will be the bottom of the cup.
Step 4
Using slightly curved lines connect these two ovals.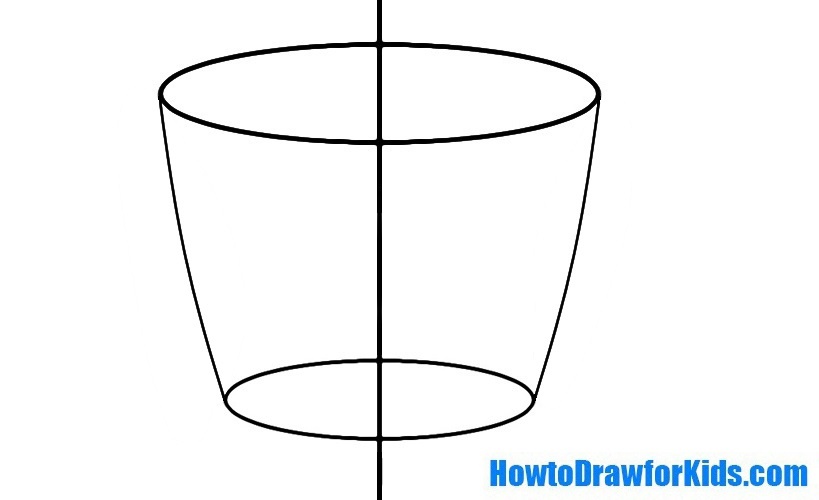 Step 5
Erase all the extra lines and we will get a glass.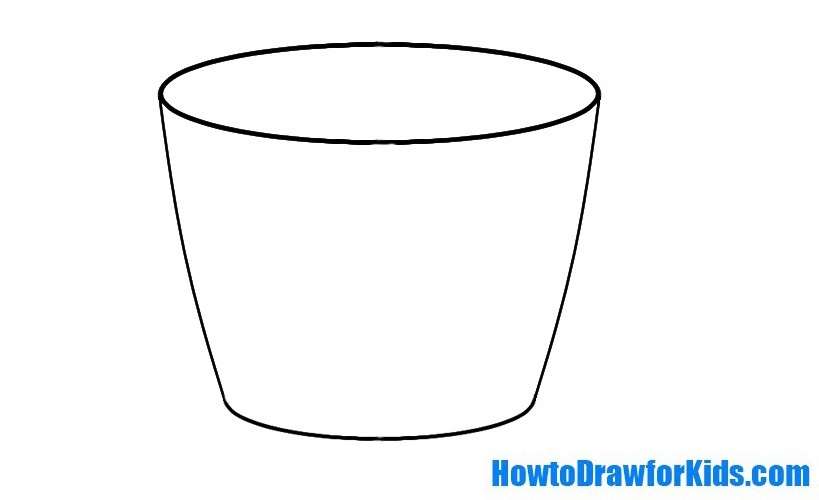 Step 6
Using two characteristic curved lines draw the handle.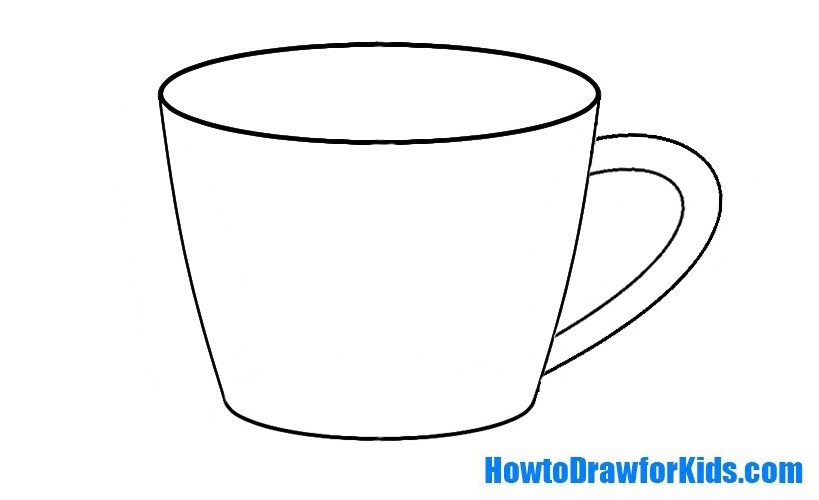 Step 7
Paint the cup in your favorite color or add a beautiful pattern.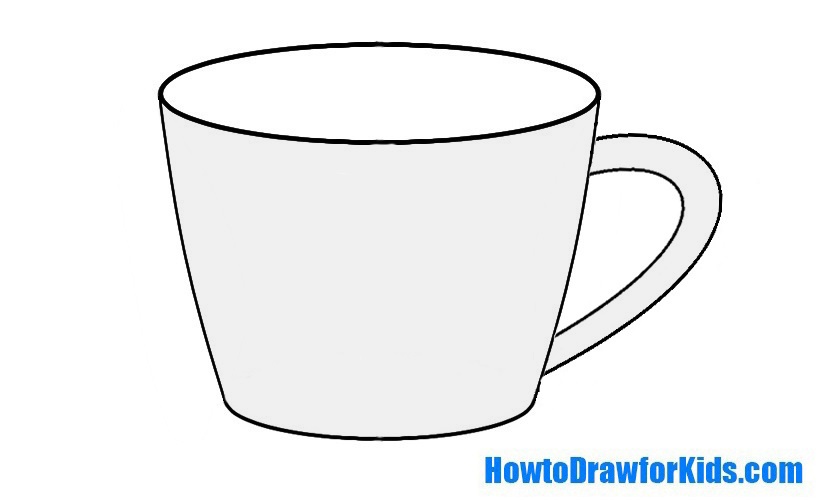 Today we have learned how to draw a cup. I always try to make the lessons the simplest. I usually divide them into many small stages, marking the new lines with red color so that it's easier for you to follow new steps.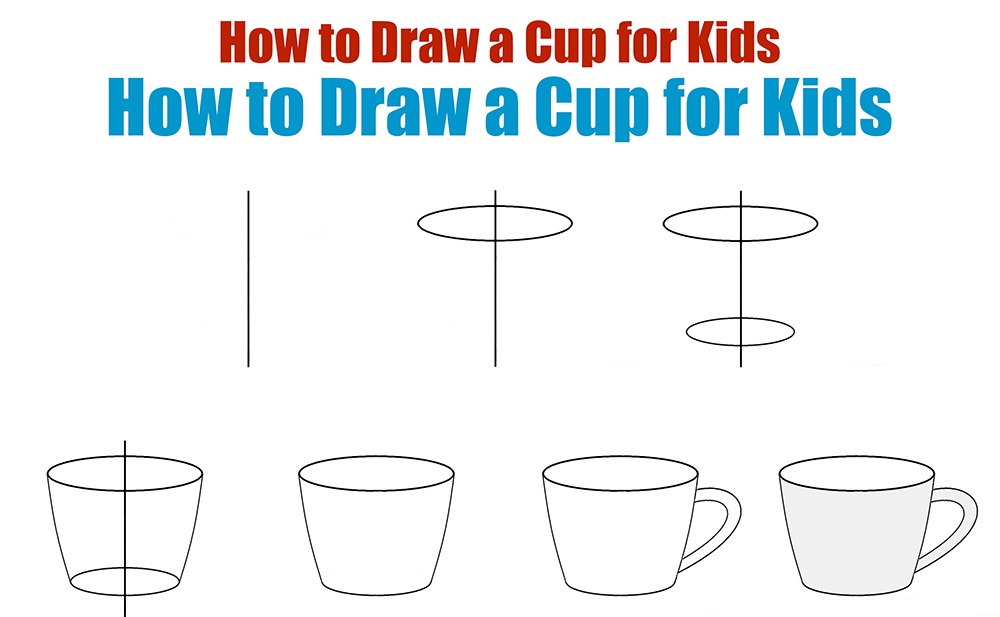 And most important for me is the convenience of users, so if you have any comments on the convenience of my site feel free to write about it in the comments.