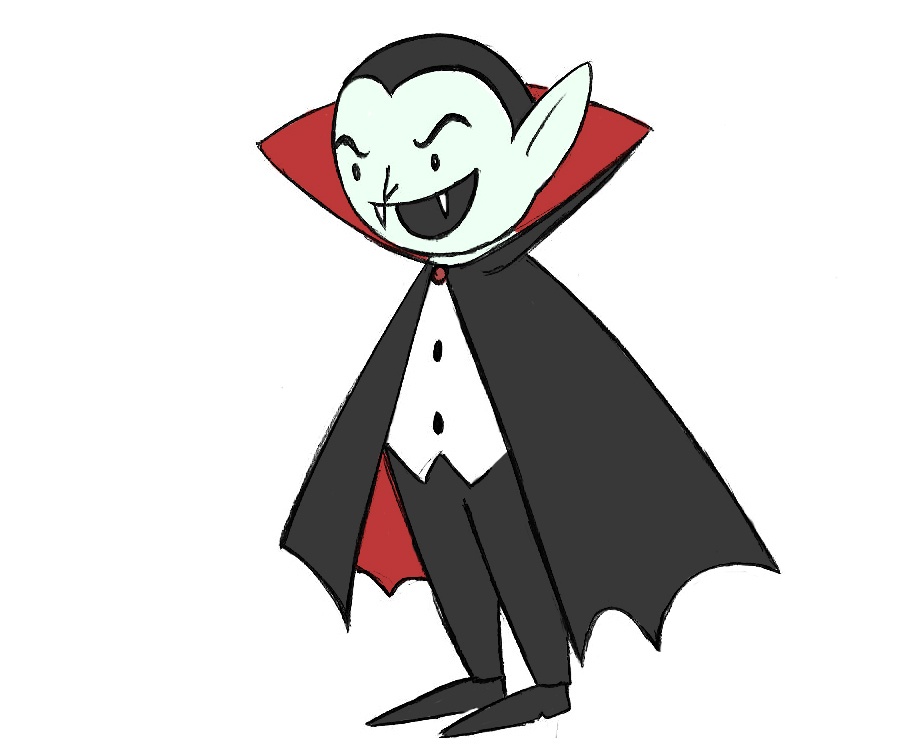 Hello everyone and welcome to drawing tutorial on how to draw a vampire for kids! In folk beliefs, a vampire is an immortal man coming out at night from the dark in order to feed on the blood of living people. There are a huge number of books, movies, and games about these creatures. Today we will draw a vampire outwardly very similar to the most famous vampire – Count Dracula.
Step 1
First draw a circle for the head, as we did in the lesson on how to draw a knight.
Step 2
Draw eyes in the form of elongated dots and frowning brows.
Step 3
Draw a smiling mouth with long and sharp fangs.
Step 4
Draw the characteristic hairstyle in the form of the letter "M" and the pointed ears.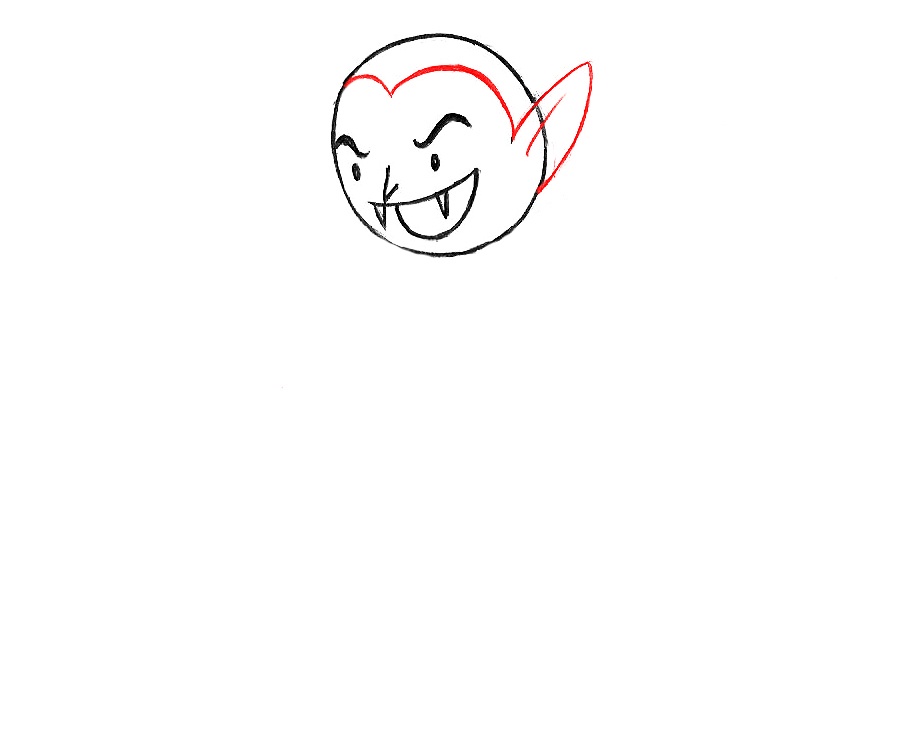 Step 5
Draw the high collar that rises to the level of the tips of the ears.
Step 6
Draw a long cape that looks like the wings of a bat.
Step 7
Now under the cape draw a shirt with a row of buttons.
Step 8
Use a few long and straight lines to draw the pants and shoes.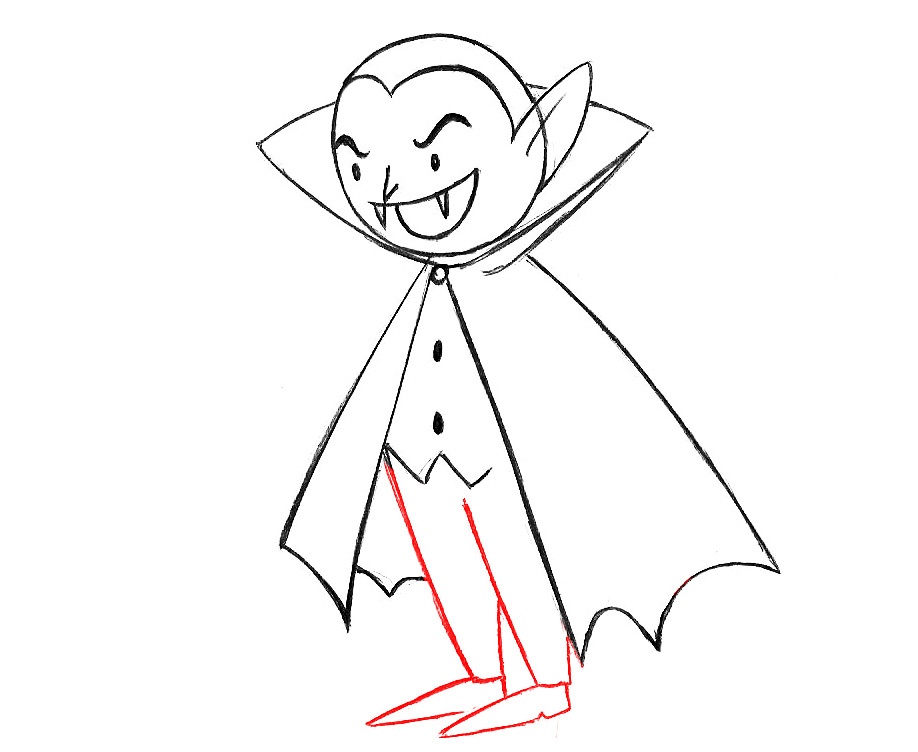 Step 9
Erase all the extra lines and our vampire drawing is ready!
Step 10
Paint hair, cape, pants, and shoes in dark gray or black, the inner surface of the cape in red, and the face in light green.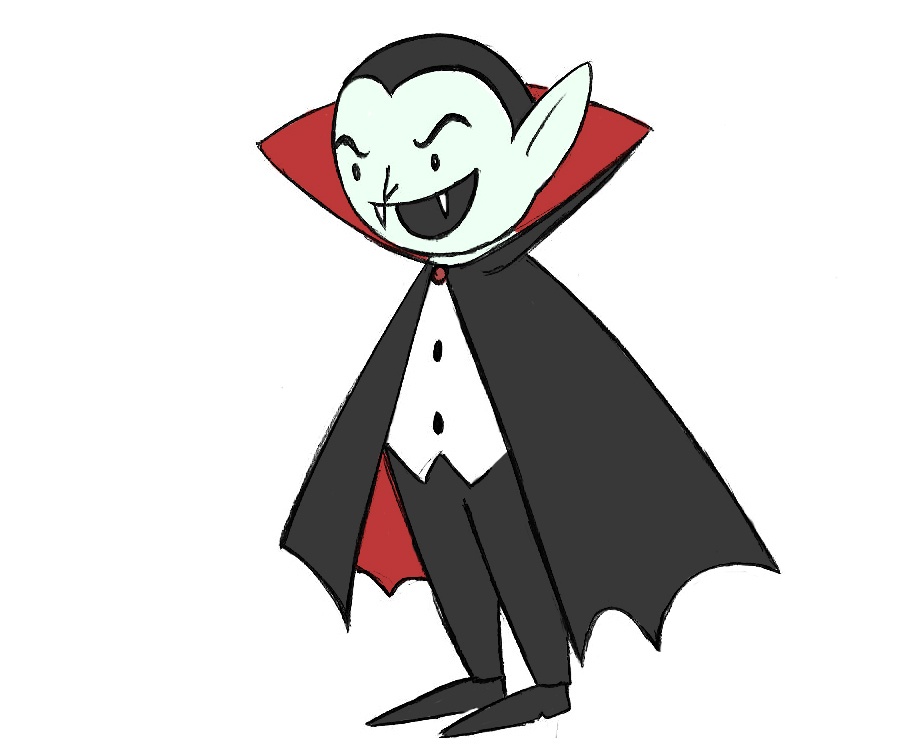 And of course, don't forget to save this shortened version on your device and publish it in your social networks.
On HowtoDrawforKids you will find a lot of other articles and lessons about different monsters. Stay tuned!