Today in this tutorial you will learn how to draw a washing machine in just nine easy steps with helpful tips.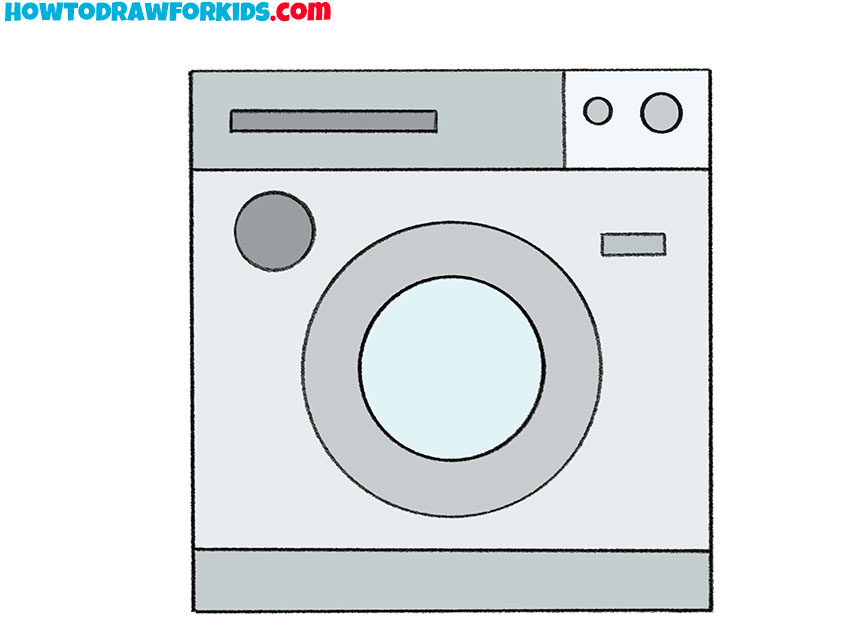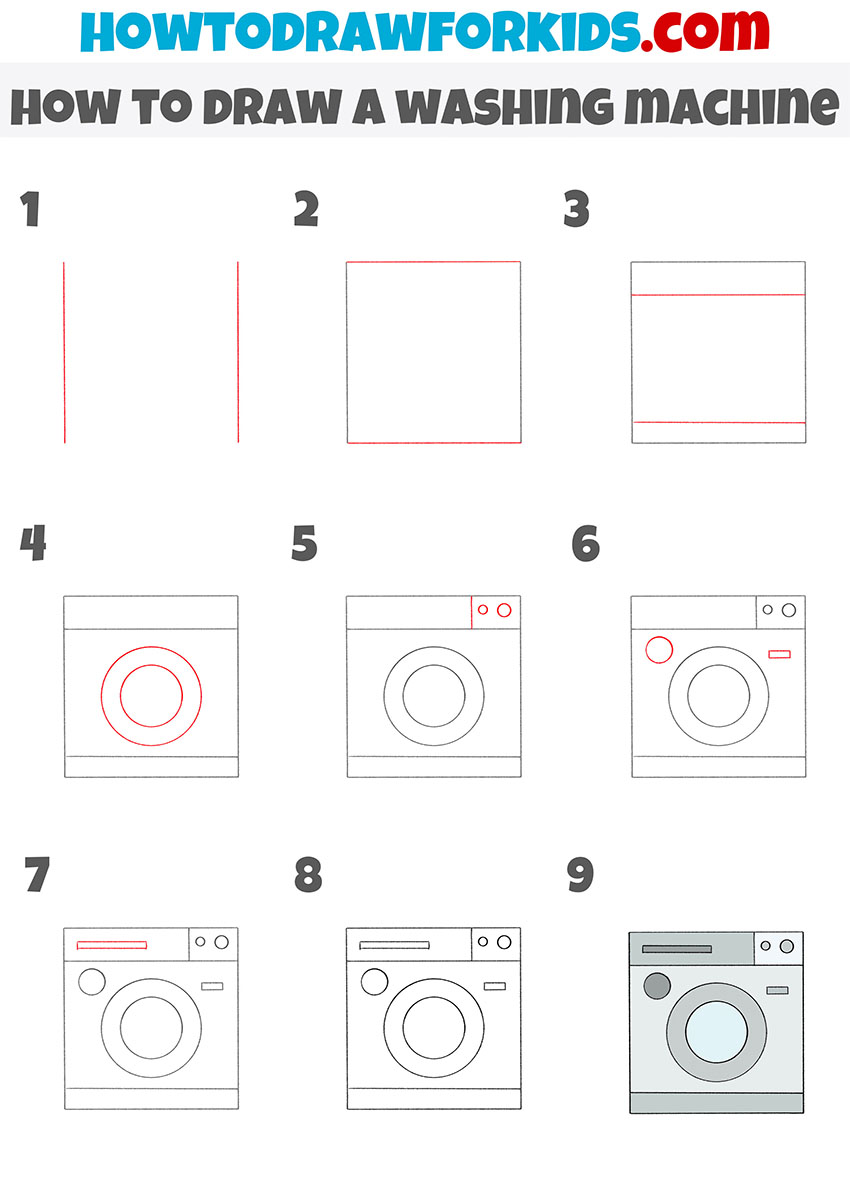 Now I want to present to you with another interesting lesson in which you will learn how to draw a washing machine. The lesson consists of nine simple steps that any aspiring artist can easily follow.
In this lesson, I will show in detail how to draw a washing machine. This automatic device is in every home. The washing machine helps keep clothes and other household items clean.
In order to depict a washing machine, you must correctly follow all the steps that are presented in this instruction. Each step is one simple action.
The washing machine has a rectangular shape, in front, there is a control panel and a round opening for loading laundry. This is the most common model of the washing machine.
Materials
Pencil
Paper
Eraser
Coloring supplies
Time needed: 30 minutes.
How to Draw a Washing Machine
Draw the sides.

Depict two straight vertical lines.

Depict the bottom and top outline.

Draw two horizontal lines to make a rectangle.

Add additional structural elements.

Sketch out horizontal lines at the top and bottom.

Draw the side door.

In the middle of the washing machine, draw two circles of different diameters.

Sketch out the buttons.

In the upper-right part, draw a vertical line and add two small circles.

Depict the rest of the elements.

Draw a small circle on one side and a rectangle on the other side.

Add details.

In the upper left corner, add a rectangle-shaped shape.

Correct inaccuracies.

Use the eraser to remove all inaccuracies.

Color the washing machine.

For coloring, use several shades of gray.
By tradition, I prepared a short version of the lesson in PDF format for you in advance. Download the file and do the drawing at any convenient time.