How to Draw an Avocado for Kindergarten
Learn How to Draw an Avocado for Kindergarten in 10 Minutes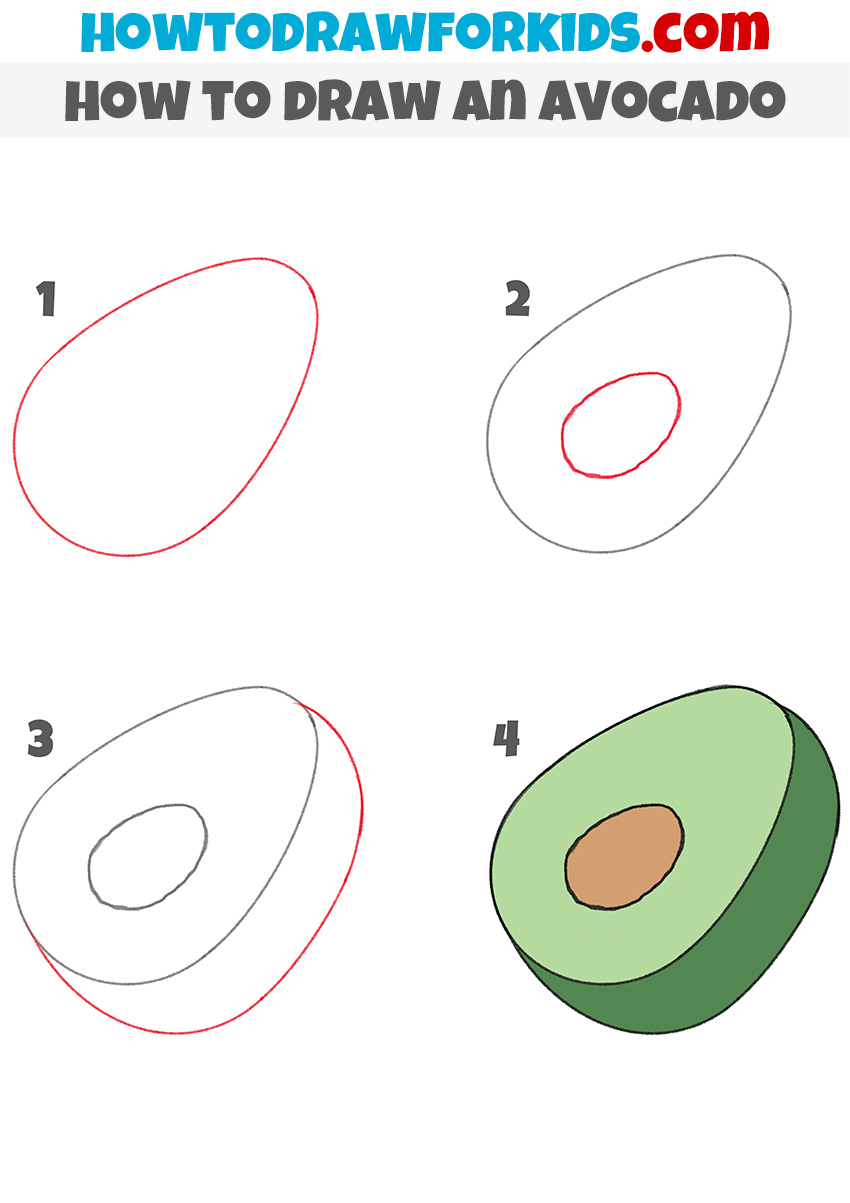 This tutorial will show you how to draw an avocado for Kindergarten. Recently, this fruit has become quite popular and its image can be seen everywhere. Avocado is considered, although expensive, but a very healthy fruit, which is why everyone loves it so much.
I decided to include it in my tutorial series and I hope the tutorial will be fun. Drawing an avocado will be easy and interesting, there will be no difficulties here.
Start by drawing a slice with a large pit in the center, then add the side of the avocado. For coloring the finished fruit, you need to use three colors. Color the cut in light green, the bone will be brown and the side will be dark green.
Materials
Pencil
Paper
Eraser
Coloring supplies
Time needed: 10 minutes
How to Draw an Avocado for Kindergarten
Draw an oval.

This shape looks a bit like an egg.

Depict an avocado seed.

Sketch out a small oval within a large oval.

Draw the outside of the fruit.

Depict a curved line on both sides as in my example.

Color the drawing.

Use brown for the avocado seed. Color the fruit in two shades of green.
So, the lesson on drawing an avocado is over. I hope it was helpful to you. Like all the other tutorials on my site, this tutorial also contains a very simple drawing technique. I try to make children enjoy the process of drawing without putting in a lot of effort.
Of course, I created a free PDF file for this tutorial for you. In addition to the steps presented above, you will find some interesting and useful extra worksheets. Download and print it to access this tutorial outside of the internet.