In this tutorial, I want to show you how to draw an easy airplane step-by-step. The lesson is designed for beginners.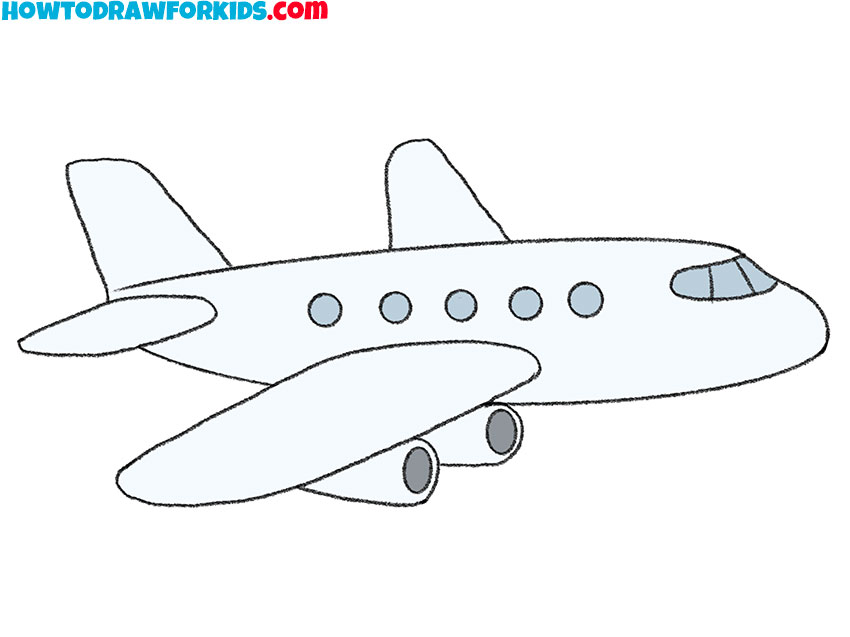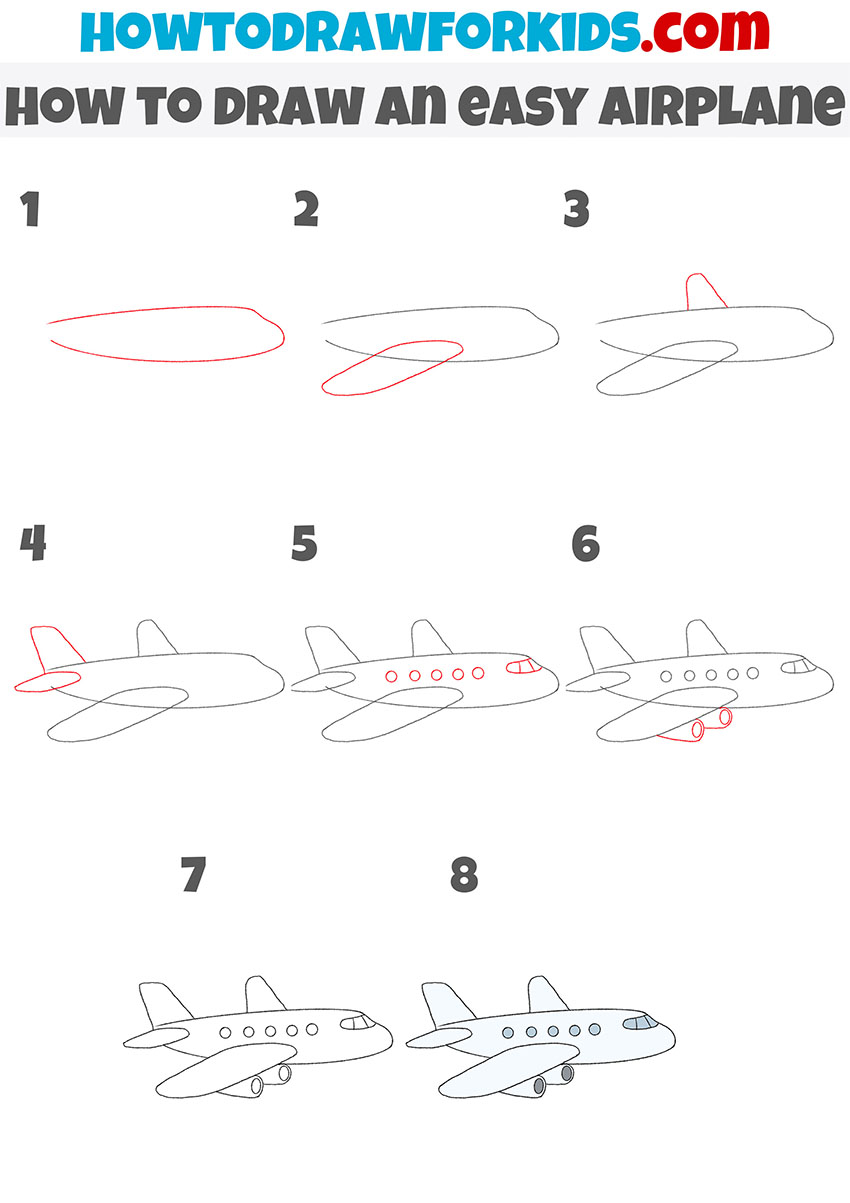 I hope that it will be interesting for you to complete a new interesting lesson in which you will learn how to draw an easy airplane. This is an airplane that is designed to carry passengers and luggage.
You have seen an airplane in the sky more than once, and perhaps you yourself have made flights. Now you have to draw an airplane with the help of a simple instruction, which includes eight steps.
The lesson is designed specifically for children and beginners, so simple lines and a minimum of elements is used here. Just follow the instructions carefully, and you'll be fine.
Materials
Pencil
Paper
Eraser
Coloring supplies
Time needed: 30 minutes
How to Draw an Easy Airplane
Draw the body of the airplane.

Depict a smooth line of the same shape as shown in the example.

Add the wing of the airplane.

Approximately in the middle of the body, draw the elongated wing.

Depict the second wing.

At the top, draw the visible part of the second wing.

Sketch out the tail.

Add two more elements with smooth lines.

Draw the portholes.

Consistently draw several identical circles and add the window in the cockpit.

Depict the turbines.

At the bottom of the wing, add two identical elements.

Correct inaccuracies.

Use the eraser to remove all unnecessary lines.

Color the airplane.

You can choose any colors.
Show the drawing to your friends and offer to complete the drawing lesson together. It will be an interesting and useful pastime!
I suggest you download a short version of the lesson in PDF format. If you save this file, you can return to the lesson at any time, even if you don't have Internet access.