Now I will show you how to draw an easy bear step-by-step. The lesson is very simple and consists of only nine steps.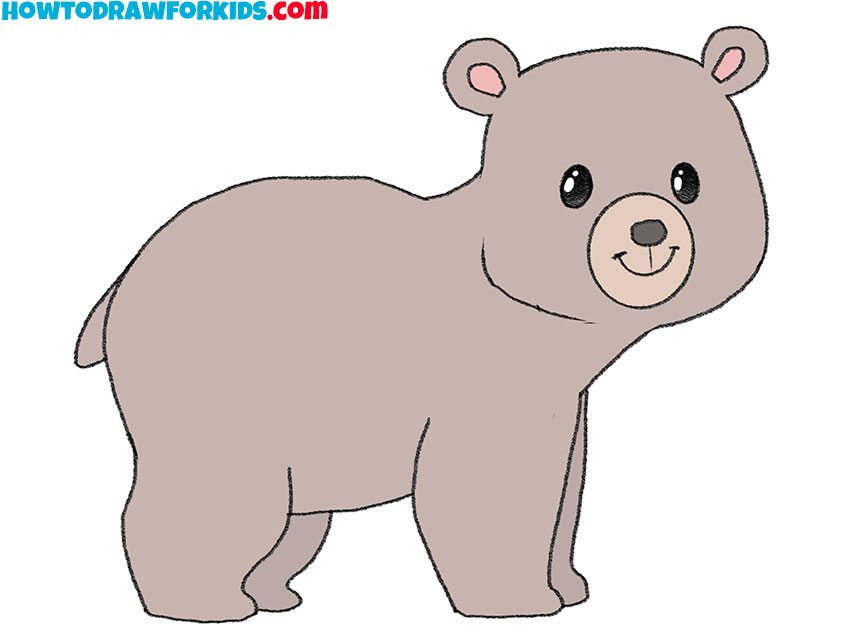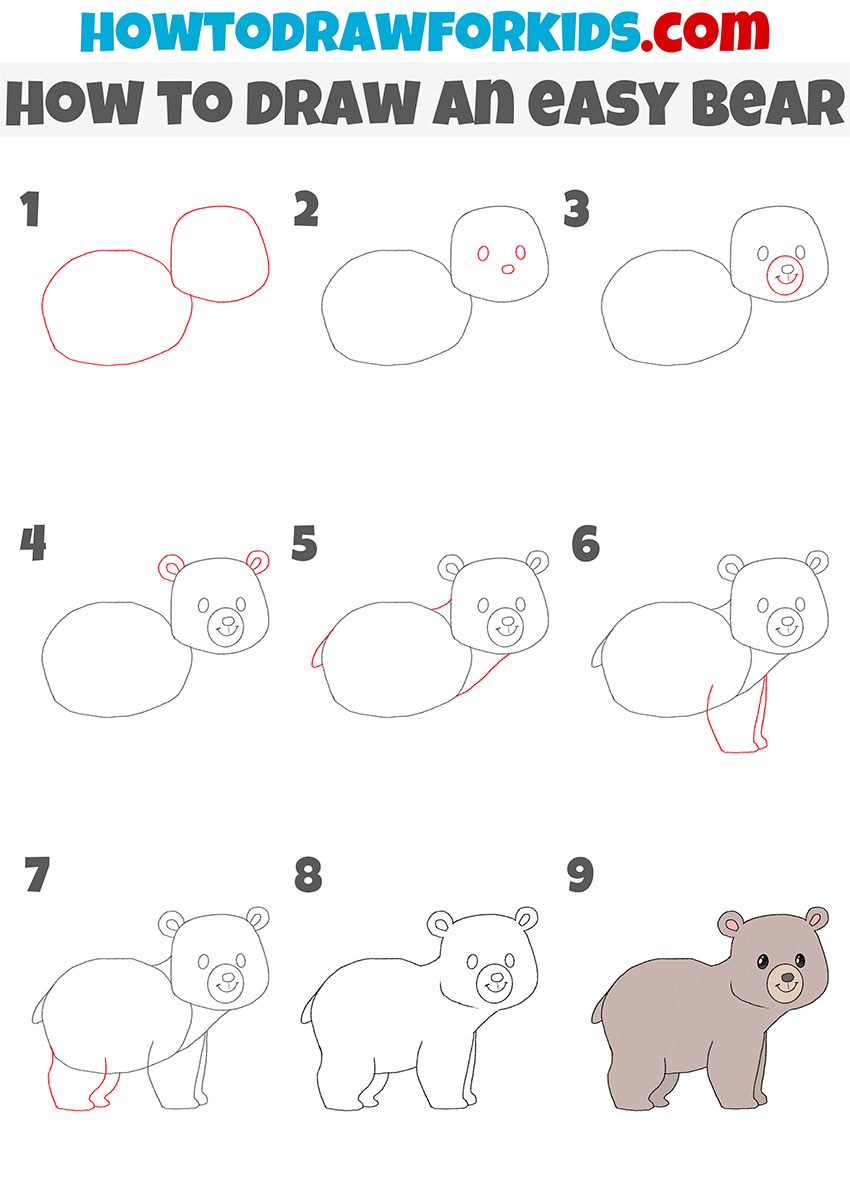 I have prepared a simple instruction for you, which shows in detail how to draw an easy bear. The picture shows a bear standing on four legs and turning its head to one side.
Here you will learn how to draw a bear in a cartoon style, and after you acquire useful skills, you can try to draw realistic animals.
This step-by-step guide is designed specifically for beginners, so it contains simple lines and a minimum of elements. There will be no preliminary complex construction.
Materials
Pencil
Paper
Eraser
Coloring supplies
Time needed: 30 minutes
How to Draw an Easy Bear
Draw the head and torso.

Depict the head, which has an irregular shape, and add the rounded torso.

Add elements of the muzzle.

Sketch out the eyes and the oval-shaped nose.

Depict the remaining elements of the muzzle.

Sketch out the front part of the muzzle in the form of an oval and add the mouth.

Sketch out the ears.

First draw the outer contour of a rounded shape, then add the inner contour.

Draw the neck and tail.

Add connecting lines between the head and torso and add the small tail.

Depict the front paws.

The forelegs are wide, short and set side by side.

Add the hind paws.

With the help of curved lines, draw the hind paws, which are located next.

Correct inaccuracies.

Use the eraser to remove any unnecessary guidelines.

Color the easy bear.

Use brown for coloring.
You can save a short version of this lesson to use at any time. To do this, use the link at the end of the lesson and download the PDF file that I have prepared especially for your convenience.