How to Draw an Easy Eagle
In this lesson, I want to show you how to draw an easy eagle. Hope you enjoy this simple step-by-step guide.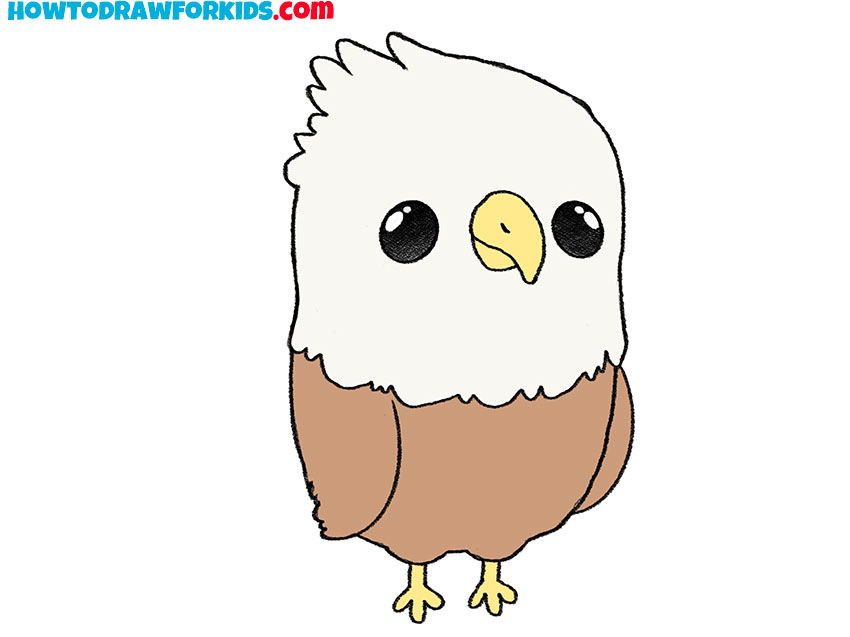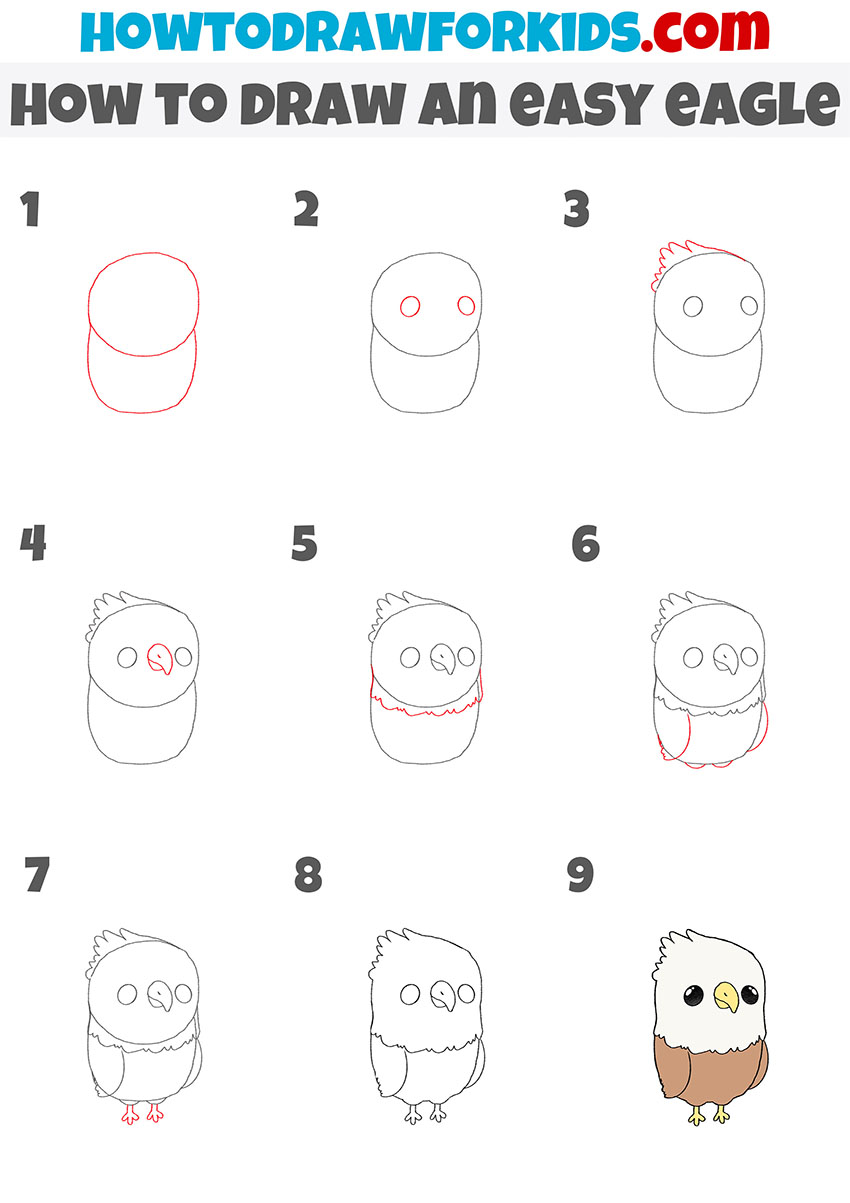 Now you will learn how to draw an easy eagle. This is one of the largest winged predators on our planet. Eagles are so strong that they can hunt even very large prey, for example, a large eagle is able to catch a lamb.
The eagle has excellent eyesight, which allows it to see prey from afar. The eagle guards its territory well, where the nest is located. The eagle has a long lifespan, much longer than other birds.
After you have learned a few interesting facts about this large bird, you can begin to complete the lesson. The instruction is designed specifically for beginners.
Materials
Pencil
Paper
Eraser
Coloring supplies
Time needed: 30 minutes
How to Draw an Easy Eagle
Draw the head and torso.

The head and torso are rounded and are one object. First, draw the head, then add the torso.

Depict the eyes.

Draw two even ovals at some distance from each other.

Add the crest on the head.

Using a wavy line, draw the row of feathers on the head.

Sketch out the beak.

The beak is located at eye level and has a curved shape.

Draw the plumage at the bottom of the head.

At this stage, depict an uneven line at the bottom of the head.

Add the wings and the top of the paws.

With the help of smooth rounded lines draw two wings and the upper part of the paws.

Sketch out the paws.

Depict two paws at the bottom, three fingers on each paw.

Correct inaccuracies.

Carefully remove all extra lines in your drawing.

Color the easy eagle.

You will need yellow, brown and black. Add highlights to the eyes.
Eagle is ready! At the end of the lesson, I suggest you download the PDF file for free, which I have prepared specifically for your convenience. This file contains a short version of the lesson and additional useful materials.