How to draw an easy goat in just nine very easy steps. You will like this tutorial because it is very useful and interesting.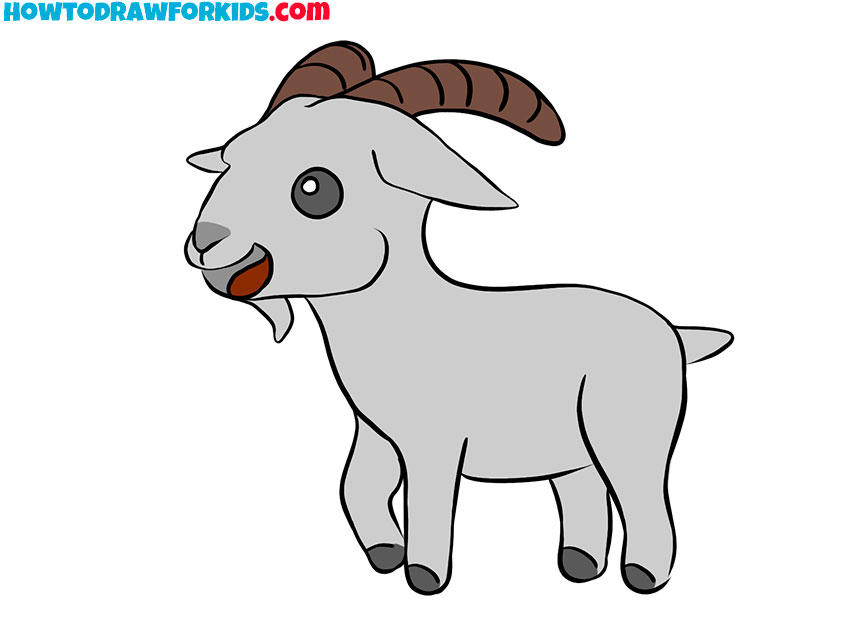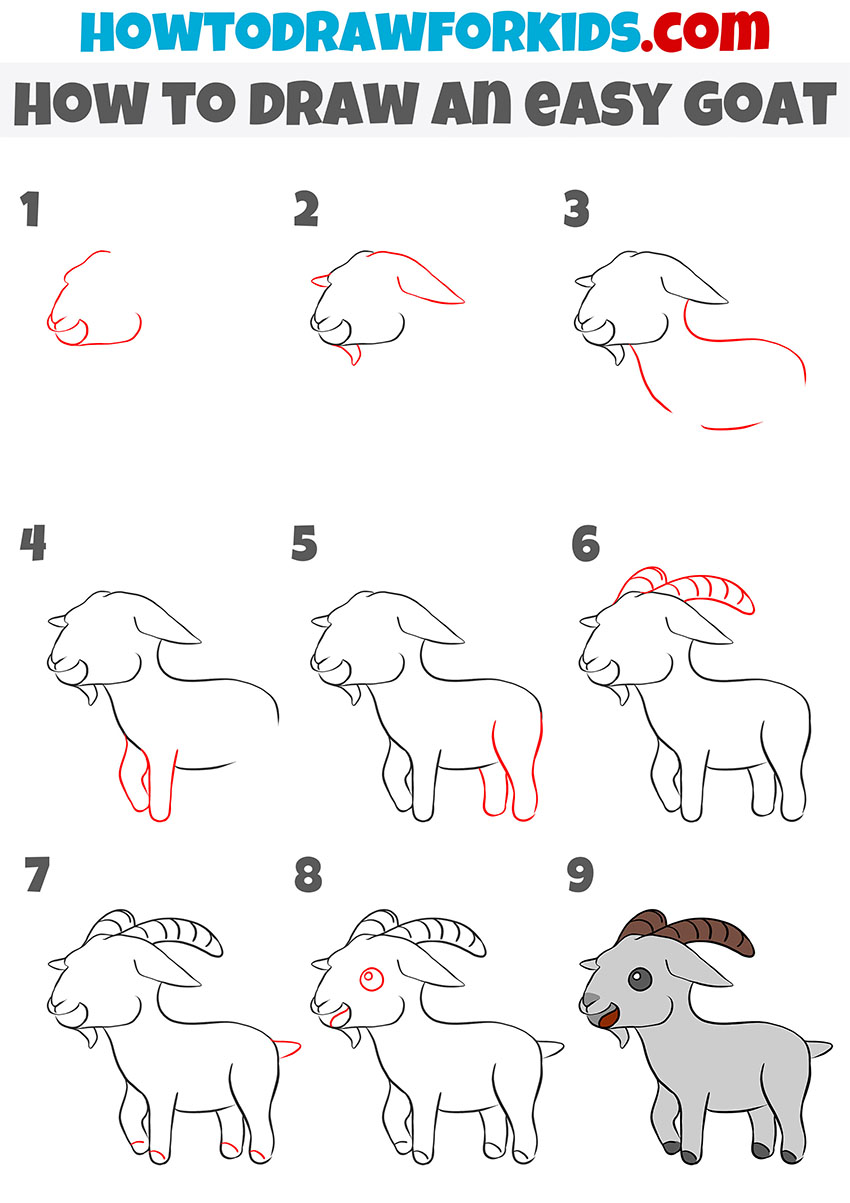 In this drawing lesson I would like to tell and show you how to draw an easy goat. This lesson is quite simple, so it is great for children and beginner artists.
The goat you draw with this tutorial will look very cute and kind. To repeat this drawing, you need to be able to draw curved lines.
The goat is a pet. It is considered one of the first animals tamed by man. Goats are herbivores and can provide humans with such a useful food product as goat's milk. Did you know that goats can bond with people just like dogs or cats?
I hope you enjoyed learning some new information about the goat. Now you can start drawing an easy goat, having previously prepared drawing materials.
Materials
Pencil
Paper
Eraser
Coloring supplies
Time needed: 30 minutes.
How to Draw an Easy Goat
Draw the outline of the head.

To depict this part of the body, use curved lines. Draw the goat's mouth open.

Add ears and beard.

On the sides of the head at the top, add two pointed ears. Draw the beard on the goat's chin.

Depict the outline of the torso.

Below the previously drawn outline of the head, draw curved and broken lines.

Sketch out the pair of goat paws.

Depict two paws using curved lines. One paw looks bent and the other looks straight.

Add another pair of paws.

To draw these animal body parts, use curved lines.

Depict the goat's horns.

At the top of the goat's head, add the horns using curved lines, then add stripes to them.

Sketch out the tail and hooves.

At the bottom of each goat's paw, add a curved line, and also draw a pointed tail at the back.

Draw the goat's tongue and eye.

Depict the tongue of the goat using a curved line and add the eye as a large and small circle.

Color the drawing.

To color the finished drawing, use shades of gray, brown and red.
Now you can download a PDF file with a short version of this lesson, so as not to lose it and return to it at any time convenient for you, even without an Internet connection.