How to Draw an Easy Shark Step by Step
If you like to draw marine life, then you will definitely like this lesson. Here, you will learn how to draw a shark step by step.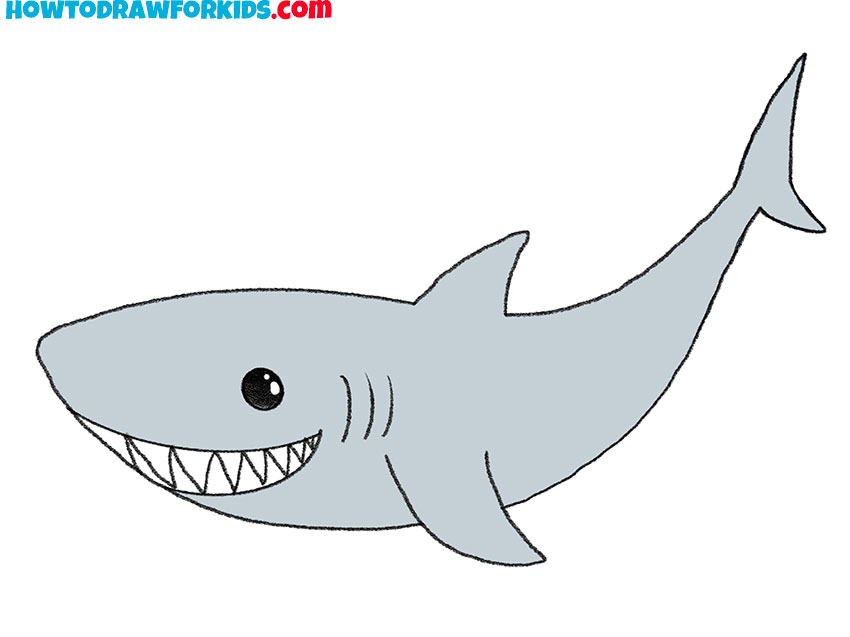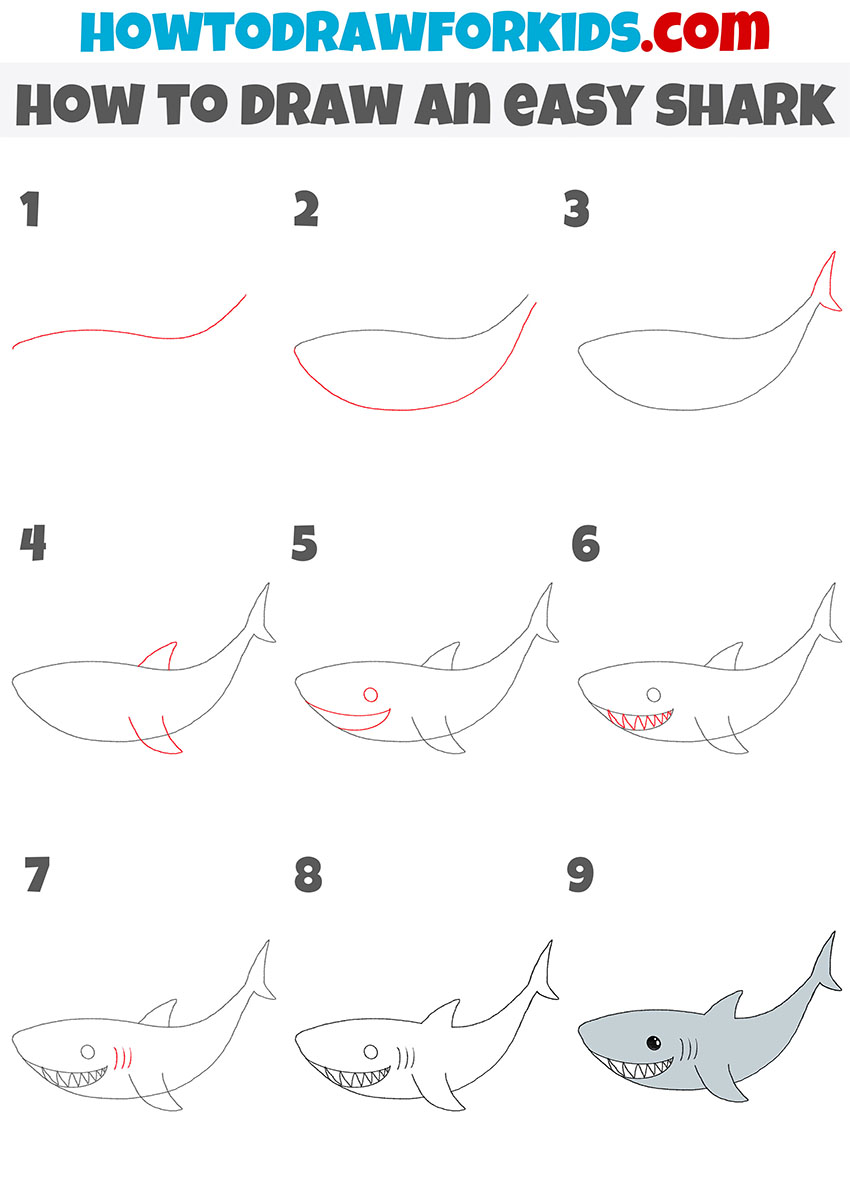 I invite you to a new, exciting lesson in which I will show in detail how to draw a shark step by step. The lesson will once again train your creative abilities, and you will have a good time.
It is believed that the shark is a formidable predator that terrifies the inhabitants of the coast. But in fact, there are many varieties of sharks and not all of them are dangerous.
Now I will tell you some more fun facts about the shark. It is known that the shark can develop great speed. The shark does not feel pain and cannot sleep. Sharks have a very developed sense of smell, and the shark feels its prey at a great distance.
Materials
Pencil
Paper
Eraser
Coloring supplies
Time needed: 25 minutes
How to Draw an Easy Shark Step by Step
Draw the upper outline of the body.

Depict a smooth curved line of the same shape as in the example.

Add the lower part of the body.

Sketch out a smooth, rounded line at the bottom.

Depict the tail.

The tail is in two parts, each of which has a pointed shape.

Sketch out the fins.

With the help of smooth lines, draw pointed fins on the back and side of the body.

Draw the eye and the mouth.

Add a small circle to depict the mouth. With smooth lines, draw the wide mouth.

Add the teeth.

Draw a zigzag line to depict the bottom and top row of teeth.

Depict the gills.

Sketch out three small rounded lines.

Correct inaccuracies.

Carefully remove the extra lines in your drawing.

Color the shark.

Use a light blue color to the shark's body.
Shark is ready! If you have followed all the drawing steps correctly, then you should have a great drawing. I would be interested to know your opinion about this lesson.
I invite you to download the PDF file that I have prepared specifically for your convenience. In this file you will find a short version of the lesson and additional useful materials.