In this lesson, you will learn how to draw an easy snowflake step by step. Here you will acquire useful skills.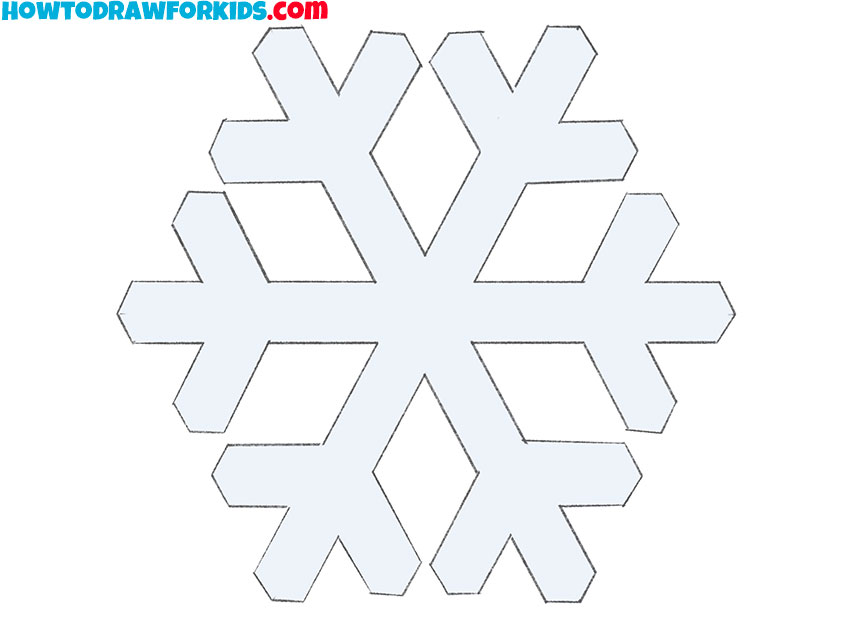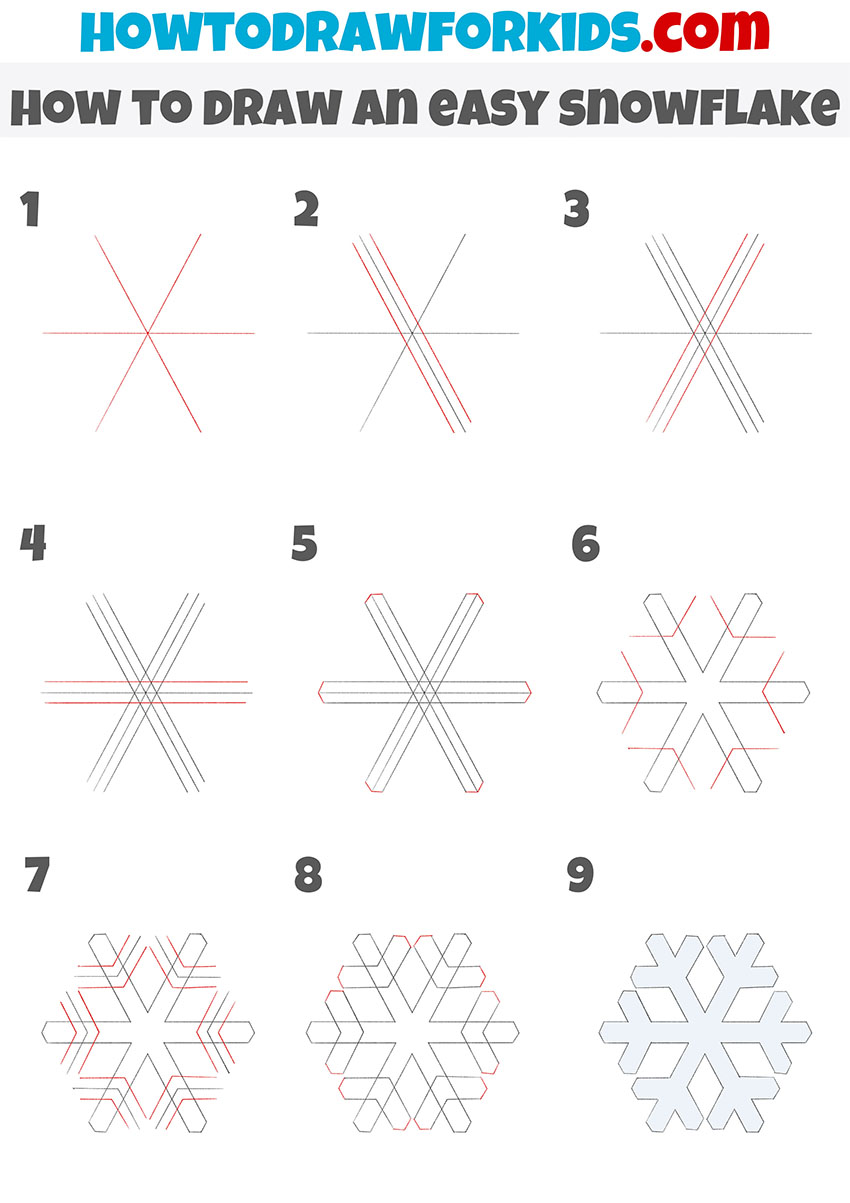 I suggest you complete a new lesson in which I will show in detail how to draw a snowflake step by step. This is a small crystal of snow. Surely you have admired the beauty of snowflakes more than once during a snowfall.
Snowflakes can have a variety of shapes, but they also have common features. As a rule, a snowflake consists of six rays, each of which contains additional processes. Sometimes snowflakes can contain very complex patterns, but in this tutorial you will draw a very simple snowflake shape.
You have to draw a snowflake, which has six rays and at the top of each beam there are small processes. This is the simplest form of a snowflake, which even a novice artist can easily draw.
Materials
Pencil
Paper
Eraser
Coloring supplies
Time needed: 30 minutes
How to Draw an Easy Snowflake
Draw the base.

Depict three lines that intersect at one point.

Add thickness to the snowflake's rays.

At this stage, depict two parallel lines along one beam.

Depict the thickness to the next snowflake rays.

Repeat the previous step and draw two more parallel lines.

Add thickness to the rest of the snowflake's rays.

Draw parallel lines in the same way as you did in the previous steps.

Sketch out the ends of the rays.

On each beam, draw short lines to make spiky contours.

Start drawing outgrowths on the rays.

Depict curved lines on each beam, while maintaining symmetry.

Add the thickness of the shoots.

Sketch out parallel lines to show the thickness of the shoots.

Draw the ends of the processes.

Depict short lines to depict the spiky shape of the shoots.

Color the snowflake.

Remove the extra lines and color the snowflake light blue.
For your convenience, I have prepared a short version of the lesson as a PDF file. Save this file so that you can return to the lesson at any time and repeat it.