In this drawing lesson I will show you how to draw an easy van step by step. This lesson is quite simple and interesting.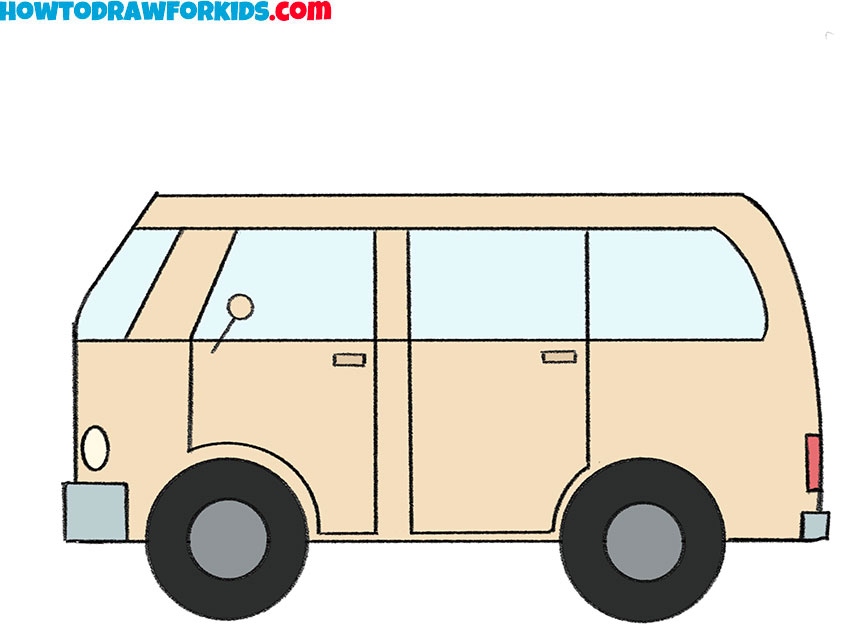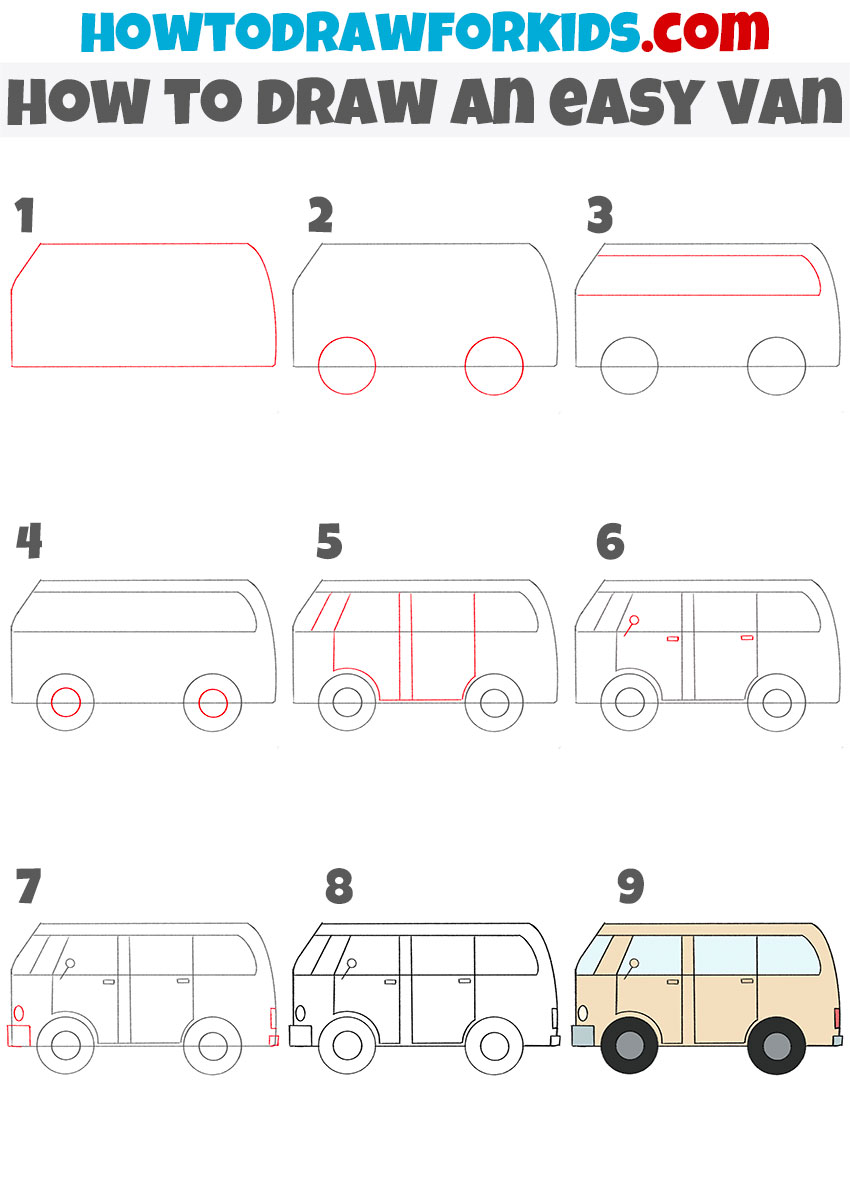 I have prepared this tutorial to tell you how to draw an easy van. It consists of nine simple steps.
A van is a type of road vehicle used for transporting goods or people. You can easily draw this transport even if you are just a child or a beginning artist with no experience.
Start drawing and learn new and useful skills!
Materials
Pencil
Paper
Eraser
Coloring supplies
Time needed: 20 minutes
How to Draw an Easy Van
Draw the outline of an easy van.

To draw the figure as in my example, you need to use straight and curved lines.

Depict the wheels.

Draw two identical circles at the bottom of the previously drawn figure.

Add the outline of the windows of the easy van.

To complete this step, draw two straight lines and one curved line.

Depict the inside of the wheels.

Inside the two previously drawn circles, draw smaller circles.

Add the outlines of windows and doors.

Draw the windscreen and the two doors of the easy van. Use straight and rounded lines.

Draw the elements on the vehicle doors.

Depict two handles and a mirror on the doors of the easy van.

Add the headlights.

At the front and rear of the vehicle, draw the headlights using an oval, squares, and a rectangle.

Erase the auxiliary lines.

Use an eraser to remove unnecessary lines from the drawing.

Color the drawing.

Use beige, grey, black, red, and blue to color the easy van.
Now you know how to draw an easy van step by step. I hope you have enjoyed doing this lesson. Don't forget to follow us on social media. As before, this time I have prepared a short PDF version of this drawing guide for your convenience. You can download this file so as not to lose it and use it any time you want to draw. You do not need to be connected to the Internet to open this file later.