In just six simple steps, you will learn how to draw an easy wave. This tutorial is very useful and simple, so you will like it.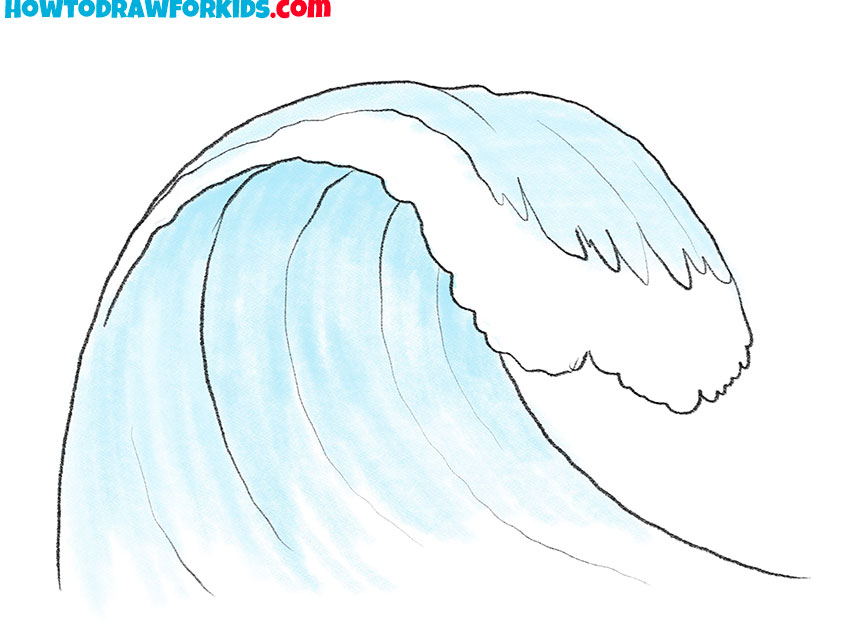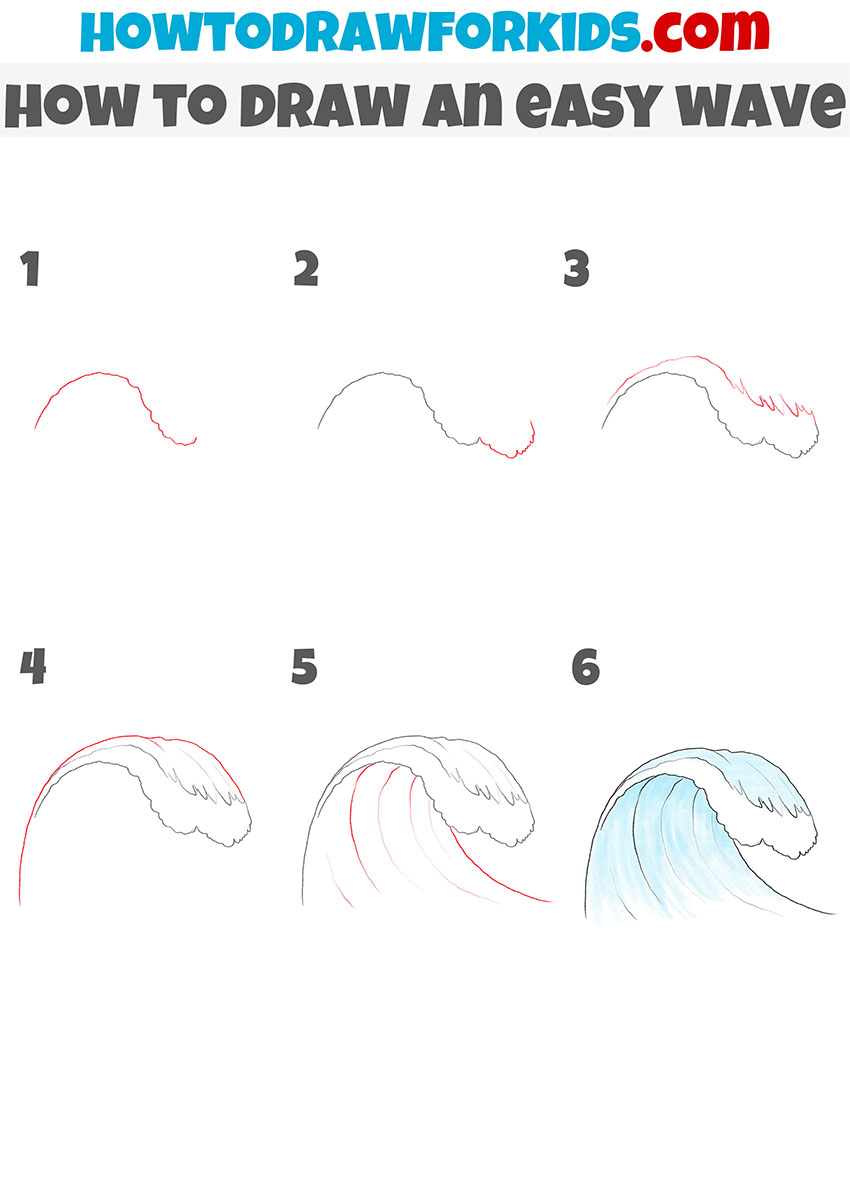 In this lesson, you will learn how to draw an easy wave. I promise that the lesson will be very simple, and you will quickly complete all the steps of drawing.
The figure shows a high wave that has a rise and a crest. On the crest of the wave you see white foam. This is a very simple object to draw, and any beginner artist will be able to draw a wave.
I am sure that you will easily complete this lesson if you follow the simple instructions and follow all the steps correctly. Free form lines are allowed in this tutorial, so you can change the shape of the wave a bit.
The main thing is to remember the sequence of steps. The acquired skills will be useful to you in the future when you want to draw any seascape.
Materials
Pencil
Paper
Eraser
Coloring supplies
Time needed: 30 minutes.
How to Draw an Easy Wave
Draw the bottom outline of the crest.

Determine the size and location of the wave and draw one jagged, curved line.

Add the lowest part of the crest.

At the very bottom, depict one small rounded line at the very bottom.

Sketch out the top of the crest.

Draw a few uneven strokes to depict the top outline of the crest.

Depict the top outline of the wave.

Sketch out a large rounded line at the top.

Add the bottom bend of the wave.

Draw one curved line and add some thin lines to draw the water.

Color the easy wave.

Use the lightest shade of blue.
It was a fascinating lesson on how to draw an easy wave. Hope you get a great drawing. Now you can draw some additional waves and add the sky at the top, so you will have a beautiful seascape. Show the result of your work to your friends and offer to do drawing lessons together.
For your convenience, I have pre-created a PDF file that contains a short version of the lesson and additional useful materials. Rather, download the file and complete the lesson at any convenient time when you want to be creative.