Now you will learn how to draw an elephant easy. This simple lesson consists of nine steps with a detailed description.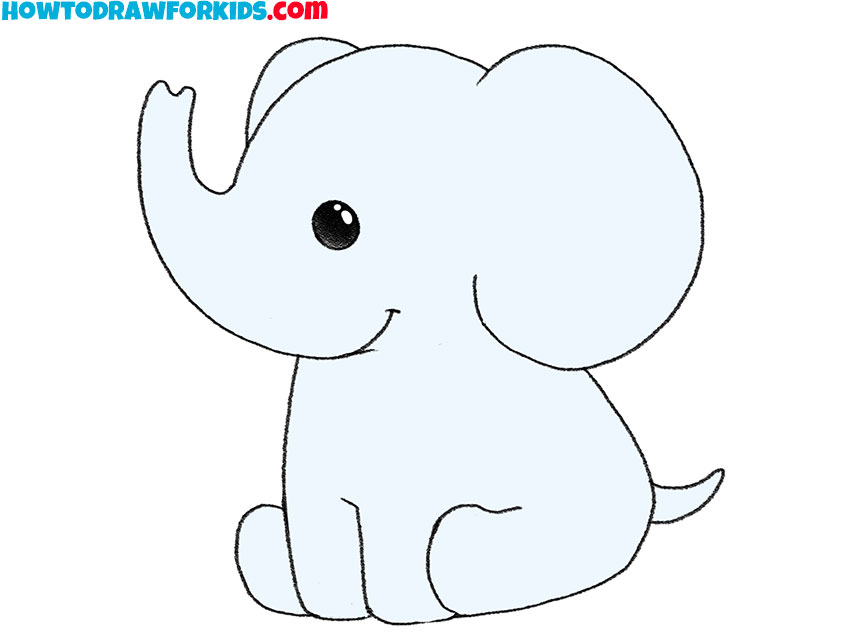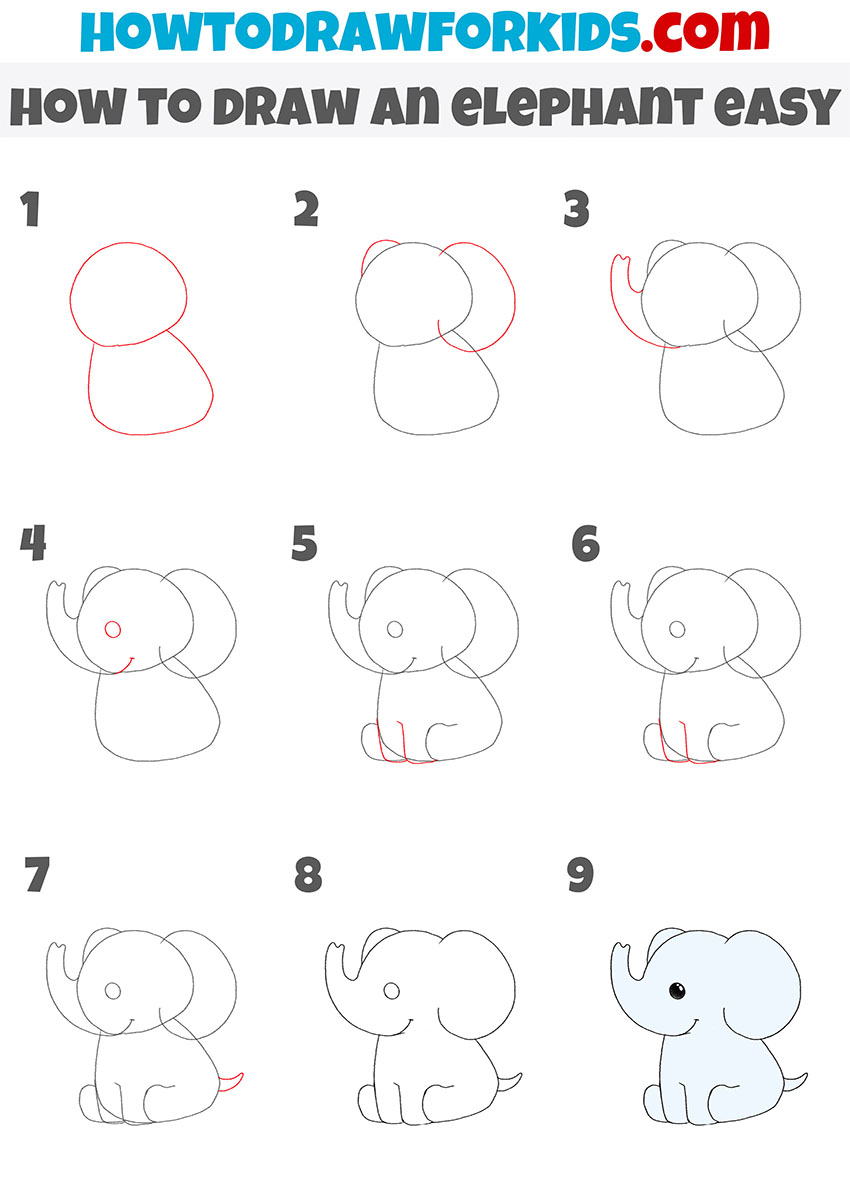 So, I am happy to offer you this very useful and easy drawing lesson in which I will tell and show you how to draw an elephant easy step by step. Any novice artist or a child who does not have much experience in drawing can easily cope with the implementation of this lesson.
Surely you have seen elephants as cartoon characters many times, as these animals look quite cute. In this tutorial you will see an easy way to draw an elephant in a cartoon style.
By learning how to draw an easy elephant with the help of this instruction, you can easily depict it as the main object of your drawing, as well as complement the drawing with some kind of natural landscape, cartoon episode or images of other animals.
Materials
Pencil
Paper
Eraser
Coloring supplies
Time needed: 30 minutes.
How to Draw an Elephant Easy
Draw the outlines of the head and torso.

Depict the head as an oval shape and add the torso as a curved line below it.

Add the outlines of the ears.

On the sides of the drawn elephant's head, add two ears using rounded lines of different lengths.

Depict the outline of an elephant's trunk.

On the left side of the elephant's head you've drawn, draw the trunk using a long, curved line.

Add facial features.

Draw the oval eye and the mouth in the form of an arc and a short line.

Sketch out the outlines of the legs.

At the bottom of the torso, add two curved lines of different lengths, as shown.

Draw the outlines of the front paws.

Between the two drawn outlines of the hind legs, add the front legs using curved lines.

Add the elephant's tail.

On the right side of the body, add the small, pointed tail in the form of a curved line.

Correct inaccuracies.

Now you can use the eraser to remove unwanted guidelines.

Color the drawing.

To color the elephant, you can use light blue and black. Add the highlights to the eye.
I remind you that you can download the PDF file that I have prepared especially for your convenience. This file contains a short version of this lesson and additional useful training materials.