How to Draw Eyes Looking Up
Do you want to learn how to draw eyes looking up? So you will like this tutorial! This guide is very simple and helpful.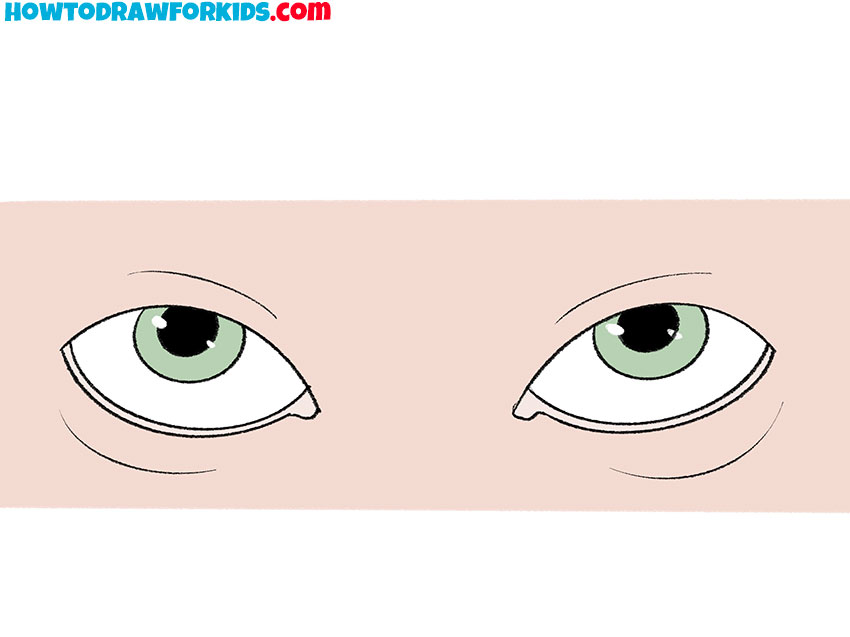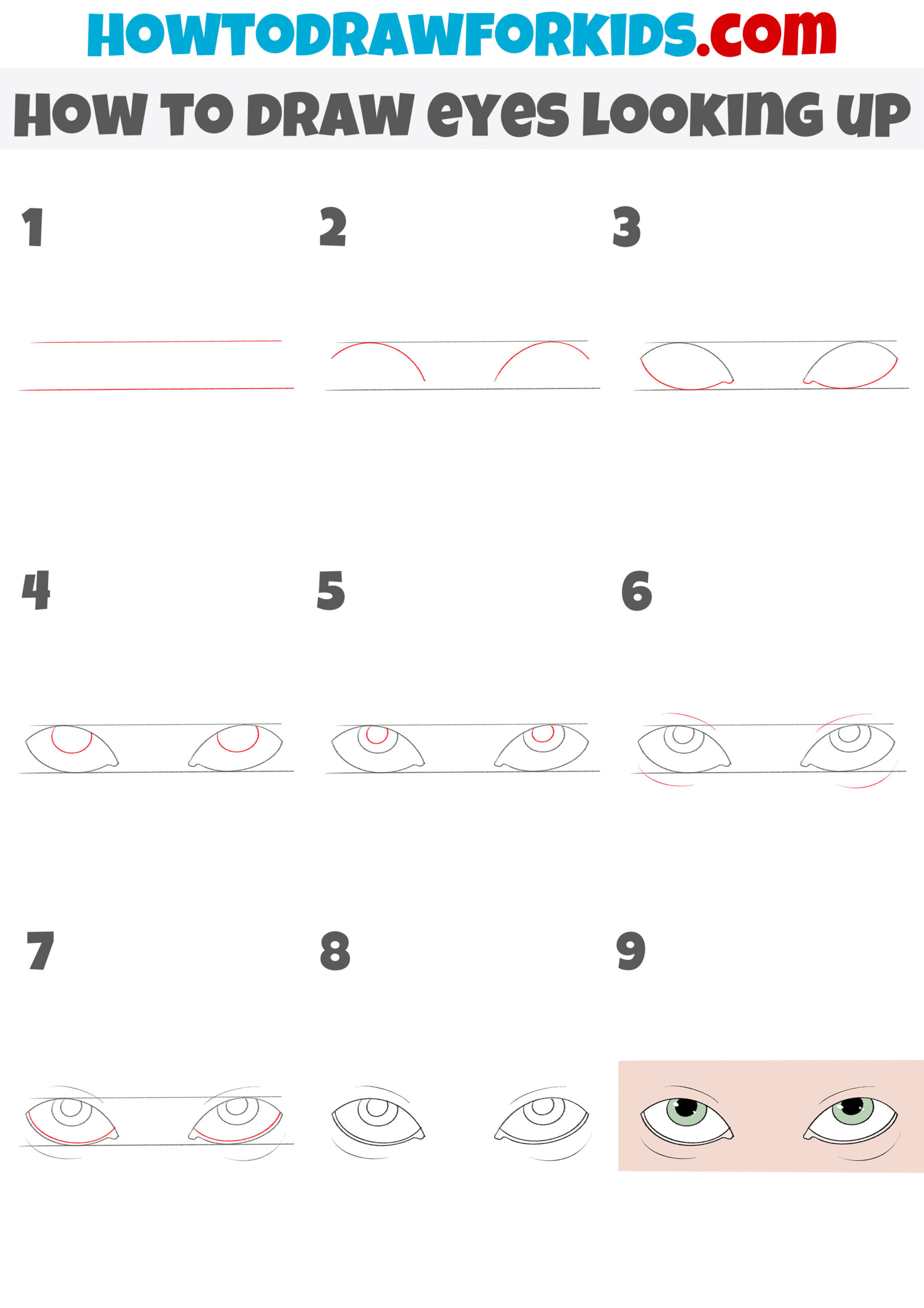 In this tutorial, I will show you how to draw eyes looking up. I am sure that you will easily follow all the drawing steps and get an excellent result, even if you are a beginner artist and you have not had to draw such an eye position before.
As in many other tutorials presented on this site, auxiliary lines will be used here. This is necessary so that the objects are the same size. When you draw eyes, it is very important to observe symmetry.
You can draw such eyes to any cartoon or realistic character. The pupil is located at the top of the eye, so the gaze is directed upward.
You can easily depict this position of the eyes if you carefully and accurately follow all the steps of drawing. Remember the sequence of steps so that you can use these skills in the future.
Materials
Pencil
Paper
Eraser
Coloring supplies
Time needed: 20 minutes
How to Draw Eyes Looking Up
Depict guidelines.

Determine the size of the eyes and draw two straight horizontal lines.

Draw the upper outline of the eyes

Sketch out two smooth rounded lines.

Add the bottom outline of the eyes.

Depict two smooth rounded lines at the bottom and highlight the corner of the eye.

Depict the iris of the eyes.

Draw smooth rounded lines at the top of each eye.

Sketch out the pupils.

Add a small semicircle in the middle of the iris.

Add the folds on the eyelids.

Depict thin, smooth lines above and below the eye.

Draw the thickness of the lower eyelid.

Depict a smooth rounded line along the lower eyelid from the inside.

Correct inaccuracies.

Remove the guidelines.

Color the drawing.

Choose any colors for the skin and eyes.
As a reminder, you can download a short version of this tutorial in PDF format. Thanks to this, the lesson will be available to you at any time.