In this lesson, I want to tell you and show you in detail how to draw cat eyes step by step. This simple guide is very simple.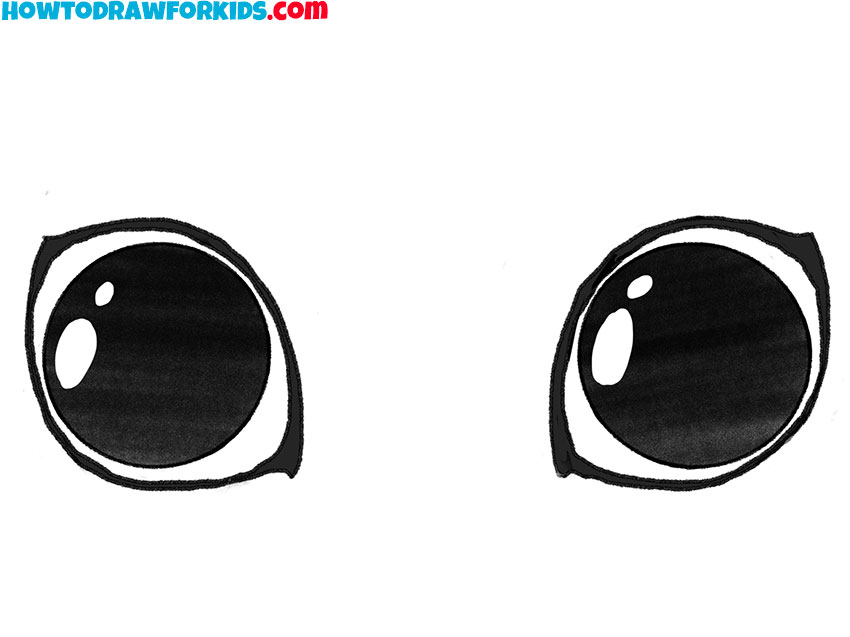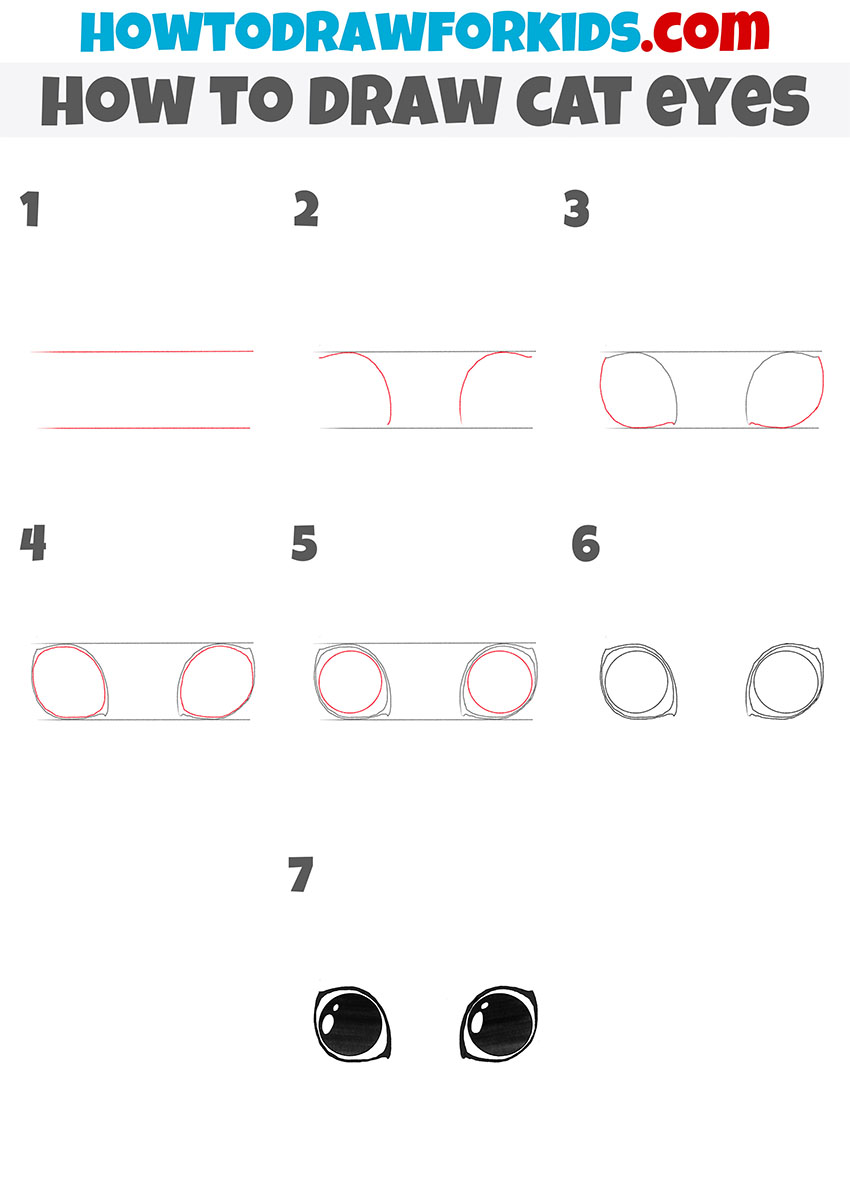 If you love cats and want to learn how to draw these cute animals, then you will definitely enjoy this lesson. Here, I will show you how to draw cat eyes step by step. This lesson will be very useful for you, because once again you will practice drawing symmetrical objects.
In the picture, you see two cat's eyes, in which the pupils are dilated. In a domestic cat, the pupils dilate in the dark and allow good vision at night.
During the day, the pupil narrows and takes the form of a thin strip. Also, the pupil may suddenly dilate when stressed or frightened. The pupils of many predators have the same feature.
I hope you enjoyed learning some facts about cat eyes. Now you can start the lesson if you have all the art supplies at the ready.
Materials
Pencil
Paper
Eraser
Coloring supplies
Time needed: 20 minutes.
How to Draw Cat Eyes Step by Step
Draw auxiliary lines.

Depict two horizontal lines to help you position the cat's eyes on the same level.

Add the upper outline of the eyes.

Sketch out two smooth rounded lines.

Depict the bottom outline of the eyes.

Draw two rounded lines on each side so that the corners of the eyes have a pointed shape.

Sketch out the inner outline of the eyes.

Inside each eye, draw an oval along the outer contour.

Draw the pupils.

Sketch out an even circle inside each eye.

Correct inaccuracies.

Carefully remove the extra lines in the drawing.

Color the cat eyes.

Color the eyelids and pupils with black and do not forget to add highlights.
You can now download a PDF file that contains a short version of the lesson and additional useful materials. Use this file at any convenient time.