In this lesson, I want to show you how to draw easy lips. I promise that the instructions will be very simple.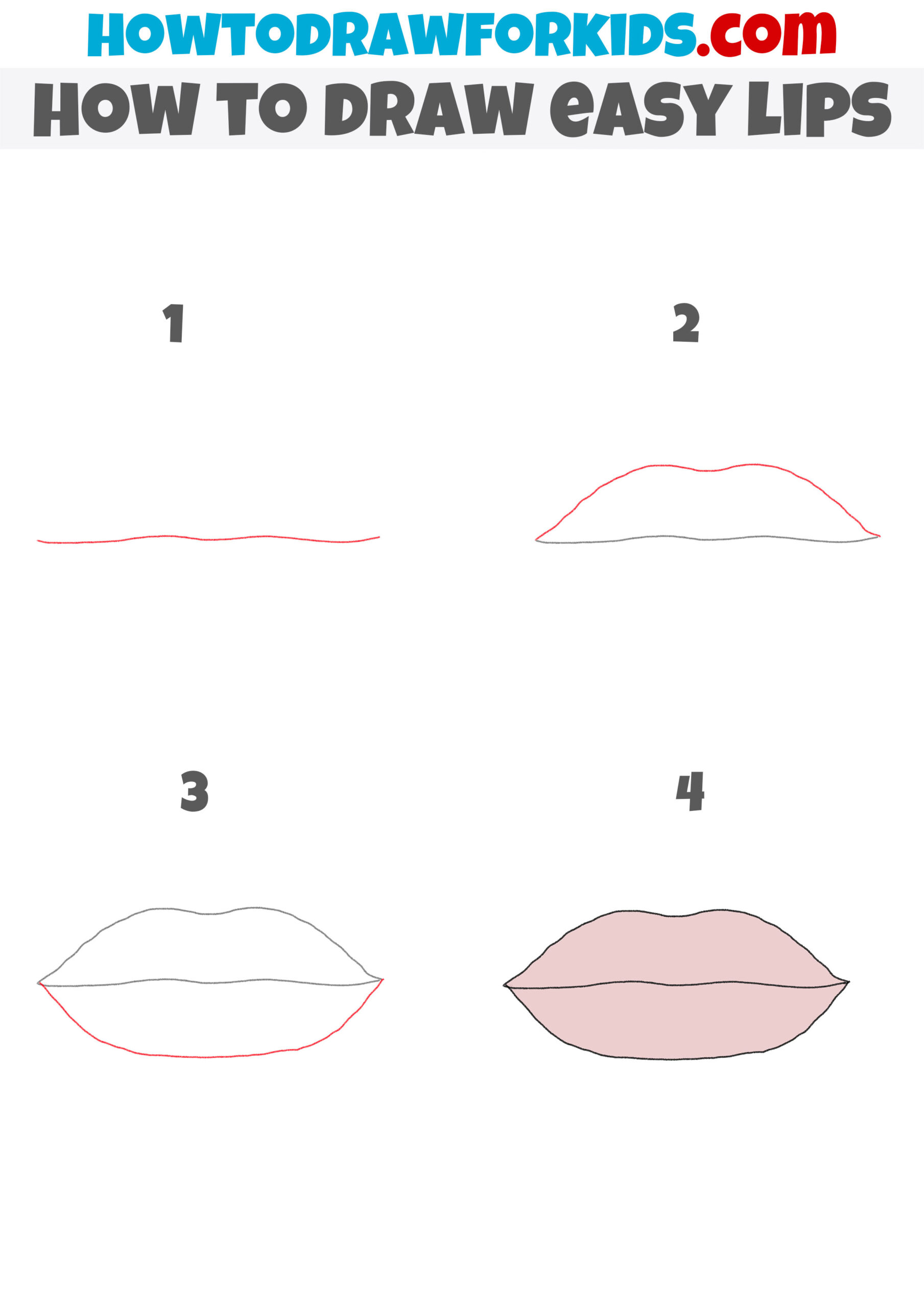 I propose to continue the theme of drawing different parts of the human body, and in this lesson I will show you how to draw easy lips step by step. The instruction includes only four simple steps that any child and aspiring artist can easily perform.
You can use the acquired skills in the future when you draw a person's face completely. You can apply these same skills when you want to draw a cartoon character.
Remember the sequence of steps and try to draw the same lines as in my example. This will be a good exercise for your creativity.
But in the future, keep in mind that the shape of the lips may be slightly different. When you draw a portrait of a real person, always take into account individual characteristics and try to correctly depict the shape of the lips.
Materials
Pencil
Paper
Eraser
Coloring supplies
Time needed: 30 minutes.
How to Draw Easy Lips
Draw the middle line.

Determine the size of the drawing and draw a smooth, curved line.

Add the outline of the upper lip.

Depict a smooth line at the top and draw natural curves.

Sketch out the outline of the lower lip.

Draw a smooth rounded line at the bottom to make the closed contour.

Color the lips.

For coloring, use a soft pink color.
It was a very simple lesson on how to draw light lips step by step. I hope that you quickly completed this task, and you got a great drawing.
As a reminder, for your convenience, I have created a PDF file that contains a short version of the lesson and additional useful materials. Rather, download the file and use it any time you like, even if you don't have Internet access.