I have prepared for you a new drawing lesson in which you will learn how to draw Scooby-Doo step by step easily and quickly.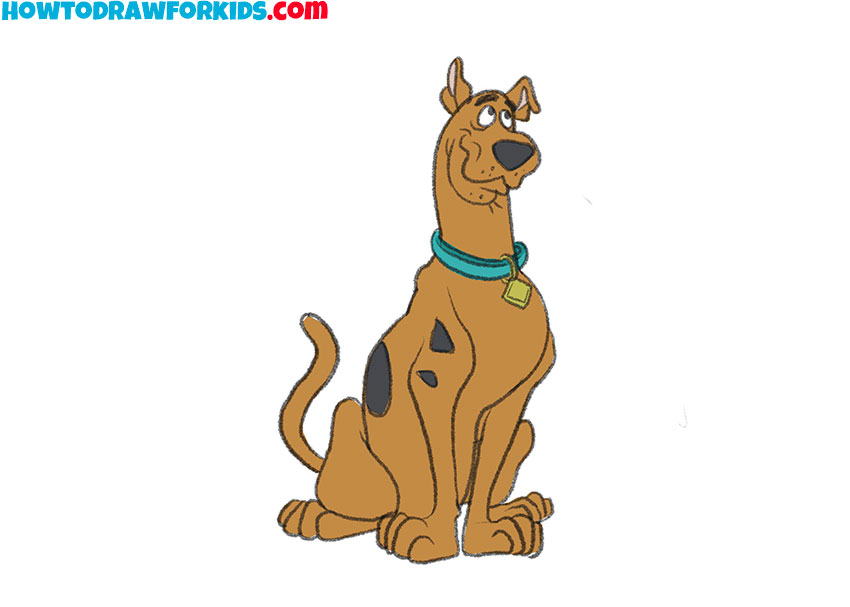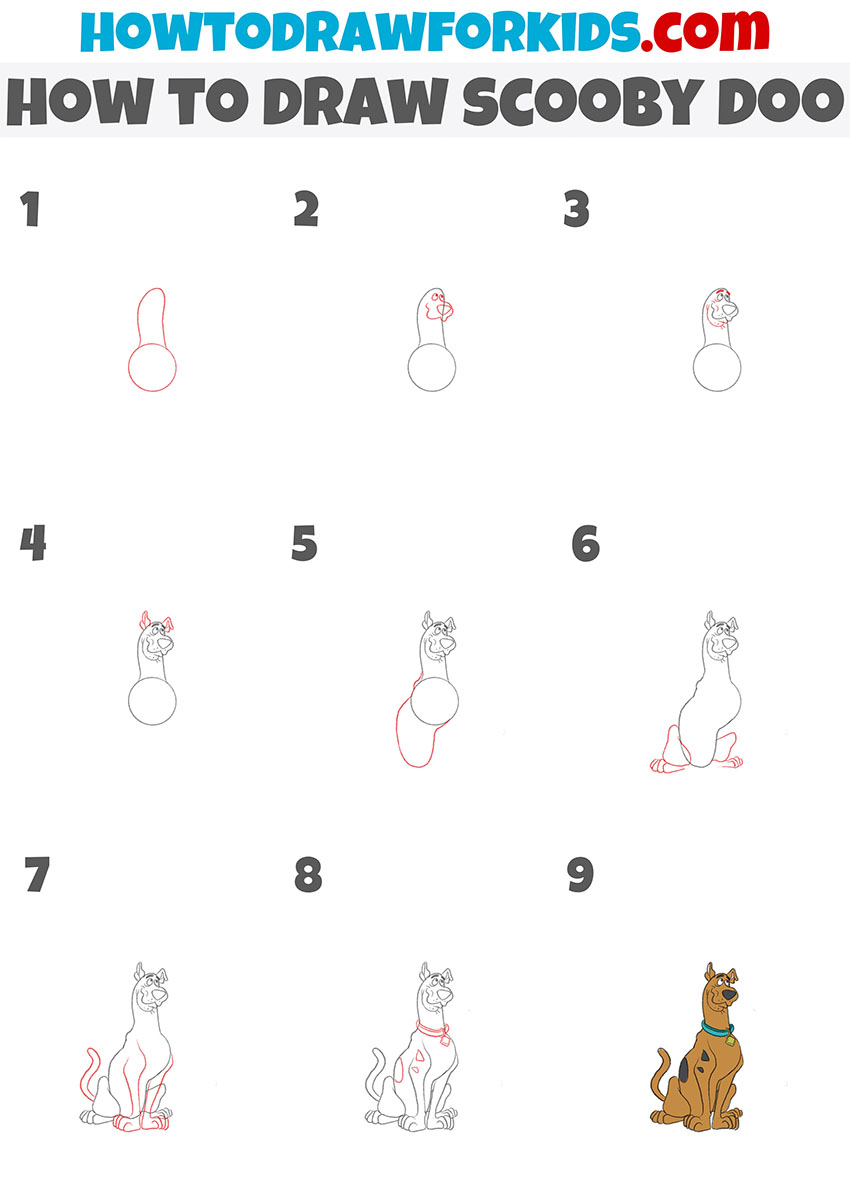 I suggest you complete this fascinating drawing lesson, in which you will learn how to draw Scooby-Doo step by step. This drawing lesson is dedicated to the image of cartoon characters. I am sure that each of you is familiar with this character.
Scoobert "Scooby" Doo is the main character in the Scooby Doo cartoon created by Hanna-Barbera. Scooby Doo is Shaggy Rogers' pet and best friend.
I recommend that you prepare your art supplies and start following my simple step-by-step instructions right now.
Materials
Pencil
Paper
Eraser
Coloring supplies
Time needed: 35 minutes.
How to Draw Scooby-Doo
Draw the contours of the character's neck and torso.

Depict a circle and then add a long, curved line at the top of it.

Add the character's head.

At the top of the curved line, add two eyes, the nose, and the front of the character's head.

Finish drawing the facial features.

Depict the eyebrows, chin and other elements on the character's face using curved lines.

Sketch out the ears.

At the top of the character's head, draw two ears using curved lines of different lengths.

Draw the lower part of the hero's torso.

Add curved lines of varying lengths as shown.

Depict the Scooby-Doo's hind legs.

On the right and left sides of the torso, add two paws using curved lines.

Add the tail and front legs.

Draw the tail using wavy lines, and also add the large front paws of the dog.

Add details.

Depict the collar with the icon, add spots on the character's body using straight and curved lines.

Color the drawing.

To color the Scooby-Doo, use brown, pink, black, blue, and yellow.
For your convenience, I have prepared a PDF file in which you can find a short version of this tutorial and additional useful materials for completing it. Download this file to return to the lesson at any time.