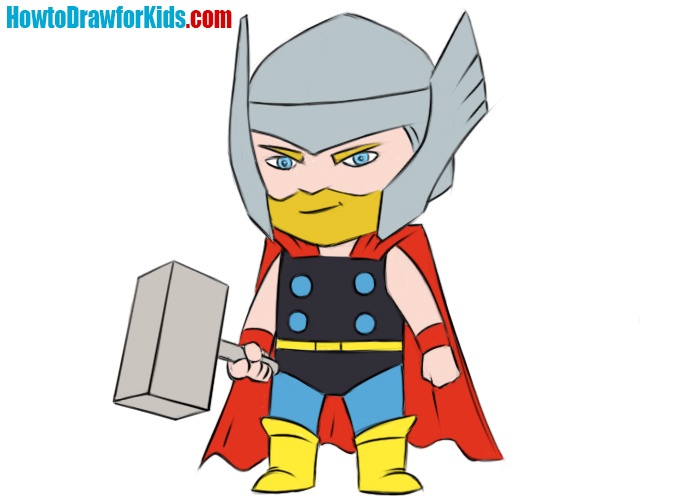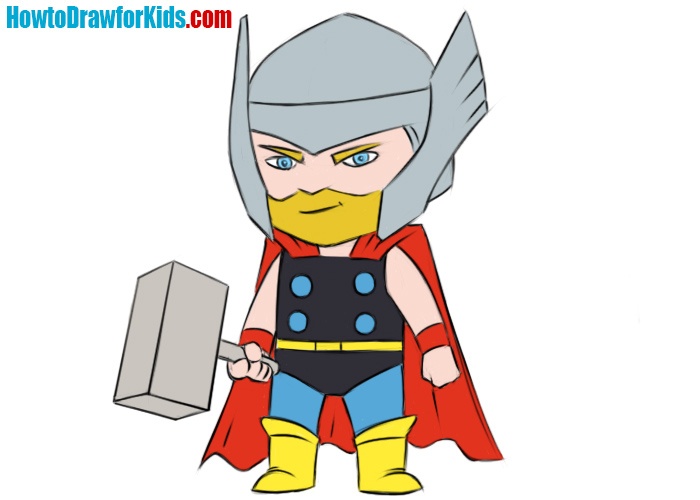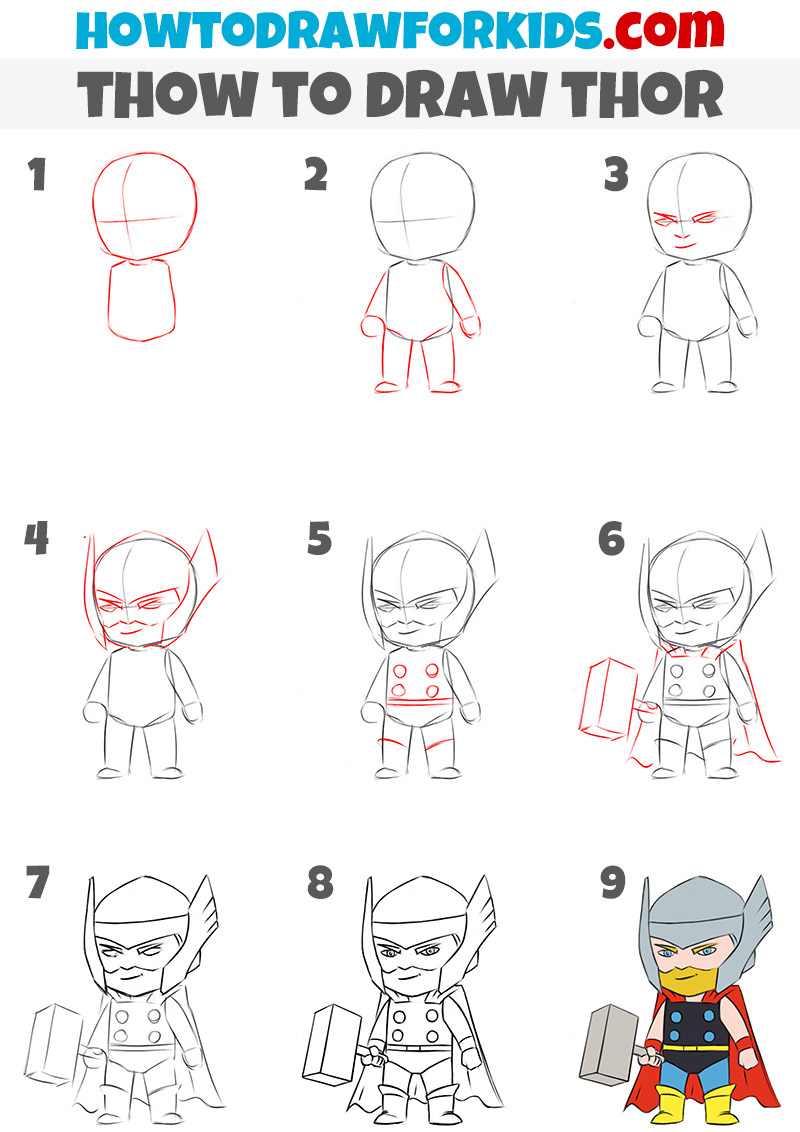 Little by little, I begin to develop my section on comic book characters. Today I will tell you how to draw Thor from Marvel Comics. I chose the classic look of this character which you can see in the comic books of the 70s and 80s.
Step 1
First, we depict the paths of the head and torso. As in the Chibi-style drawings, in our case, the head should be larger than the corpus.
Step 2
It's time to add the limbs. This style of the drawing suggests the absence of complex articulations and muscles. Therefore, we simply draw long, stretched cylinders and rounded figures. These are palms and soles.
Step 3
Draw the outline of the features. The shape of the eyebrows and eyes should create a decisive expression of the face. Not evil but decisive.
Step 4
In this step, we will draw the paths of the beard and helmet. You can see a typical Scandinavian helmet with wide wings on the sides.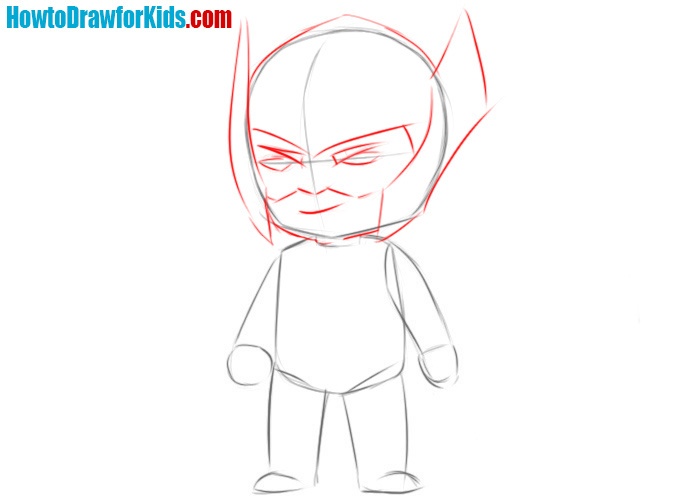 Step 5
Now we are starting to depicture the details of our Thunderer's armor. In this part of the tutorial we draw four large circles in the center of the body and a thin belt.
Step 6
You can see his huge hammer and red cloak in any version of the appearance of Thor. Let's draw the contours of these things.
Step 7
We erase the extra lines from the head and the helmet. As you can see, pupils should not be drawn.
Step 8
We erase the extra lines from the corpus. Add necessary details such as pleats on boots and mantle fabric.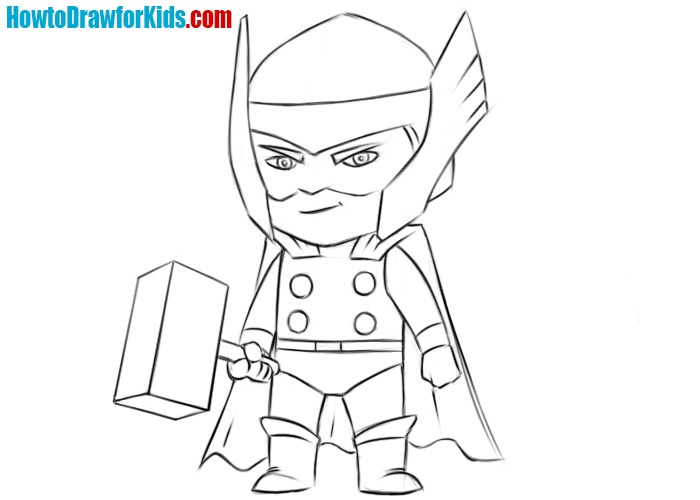 Step 9
Now we have the last stage. As always, in the last stage, we are painting the character. You can make drawing more complex and realistic if you add shades. But we confine ourselves to a simple option for emerging artists.
So, I hope that you have a great superhero. Despite the cartoon style, our Thor is very recognizable.
Remember the appearance of Thor from the movie Thor: Ragnarok? You can easily draw the same hero with the help of my lesson. You only need to paint another armor and eye patch.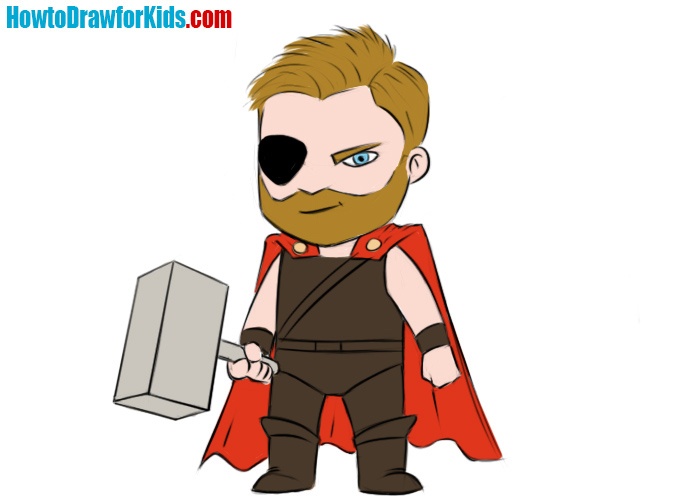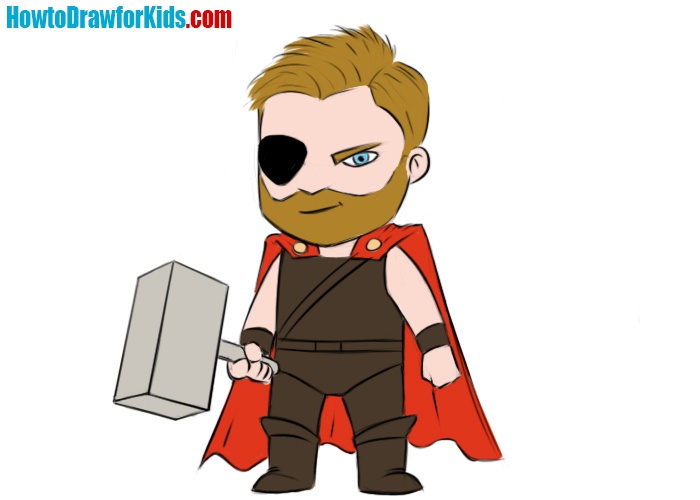 Do not forget to save this picture. You can always repeat the steps from this post
with the help of this.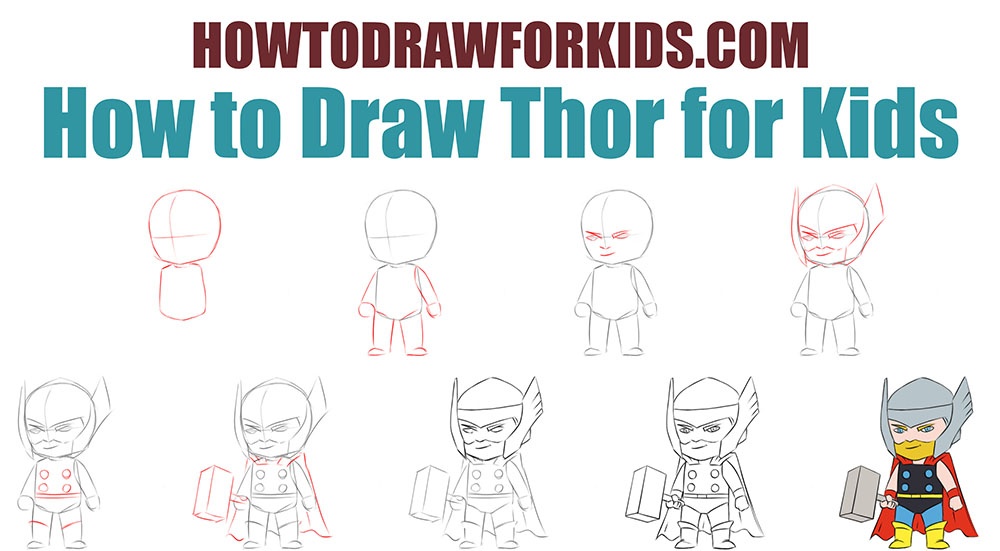 And another small scene from the iconic fight of Thor against Hulk. This is not only a comic book classic, it is also a scene from a famous movie.