This is an unusual and exciting drawing lesson in which you will learn how to draw WWE superstar step by step.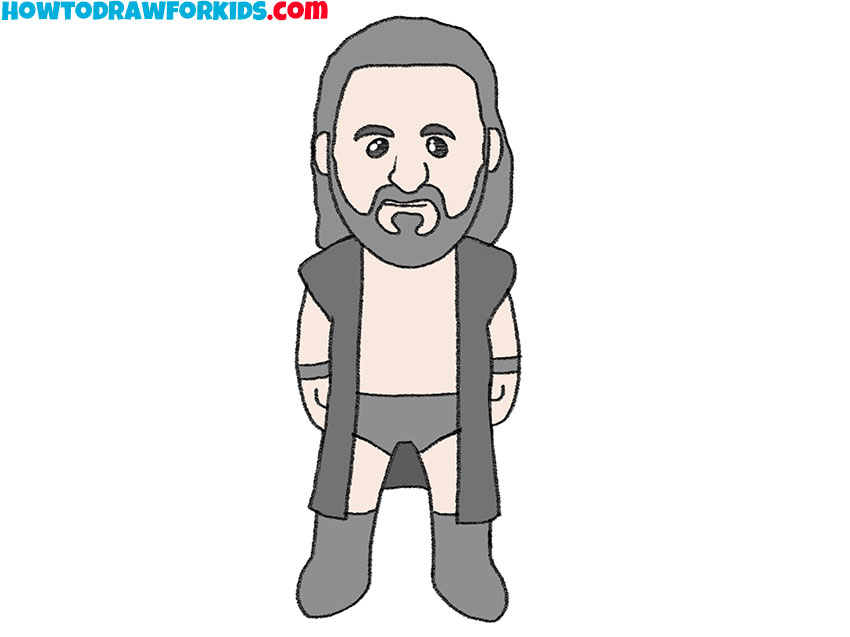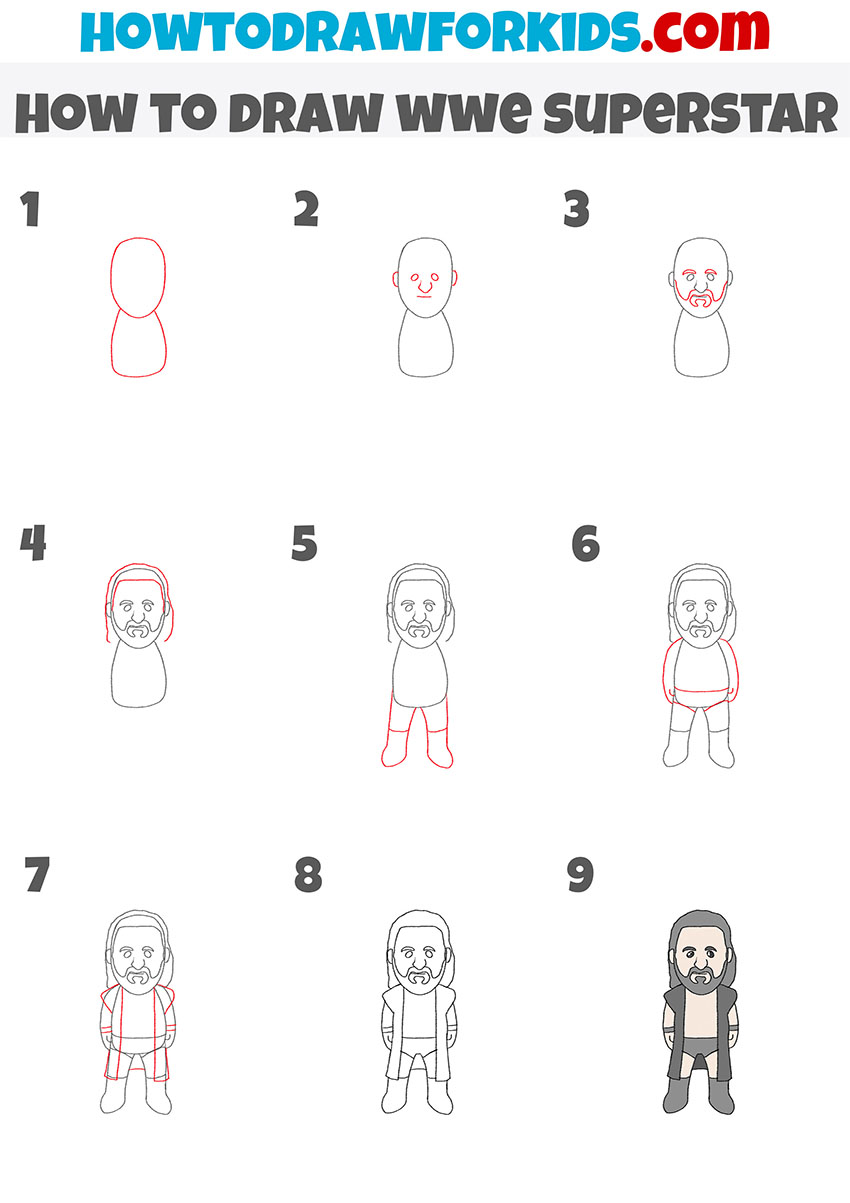 I am glad to bring to your attention a very interesting drawing lesson in which you will learn how to draw WWE superstar step by step. This is another fascinating lesson that is dedicated to the image of a famous character. The WWE superstar in this tutorial looks like a man in a special suit with a beard and long hair. This lesson will help you practice drawing people and characters.
WWE Superstars is a wrestling television program produced by WWE that originally aired on WGN America in the United States and later aired on the WWE Network. The show featured WWE superstars. The event included matches that followed scripted storylines, where wrestlers portrayed heroes, villains, or less discernible characters in scripted events that created tension and culminated in a wrestling match. In this lesson, you will learn how to draw one of the characters of this television program.
If you are already interested in this lesson, and you want to get started as soon as possible, then you can prepare the art supplies you need right now, and then carefully follow the instructions and enjoy the creative process. I am sure that you can easily and quickly cope with this work.
Materials
Pencil
Paper
Eraser
Coloring supplies
Time needed: 30 minutes
How to Draw WWE Superstar
Draw the outline of the WWE superstar's head and torso.

To draw the head, draw an oval shape, add the torso in the form of a curved line.

Add the facial features and ears of the character.

Draw the eyes, nose, and mouth and add the ears on the sides of the head.

Continue drawing the character's face.

Above the eyes, draw the eyebrows and also outline the beard and mustache using curved lines.

Sketch out the WWE superstar hairstyle.

At the top of the head and on the sides, add curved and wavy lines as shown.

Draw the legs of WWE superstar.

Below the previously drawn torso outline, depict two symmetrical legs using curved lines.

Add the outlines of the arms and parts of the costume.

Draw curved lines on the body, add symmetrical arms on the sides of the character's torso.

Finish drawing the WWE superstar costume.

Draw the cape and elements on the character's arms using straight and curved lines.

Correct inaccuracies.

To remove extra lines from the drawing and prepare it for coloring, use the eraser.

Color the drawing.

To color WWE superstar, use beige, black, and various shades of gray.
For your convenience, I have prepared a PDF file in which you can find a short version of this tutorial and additional useful materials for completing it. Download this file to return to the lesson at any time.