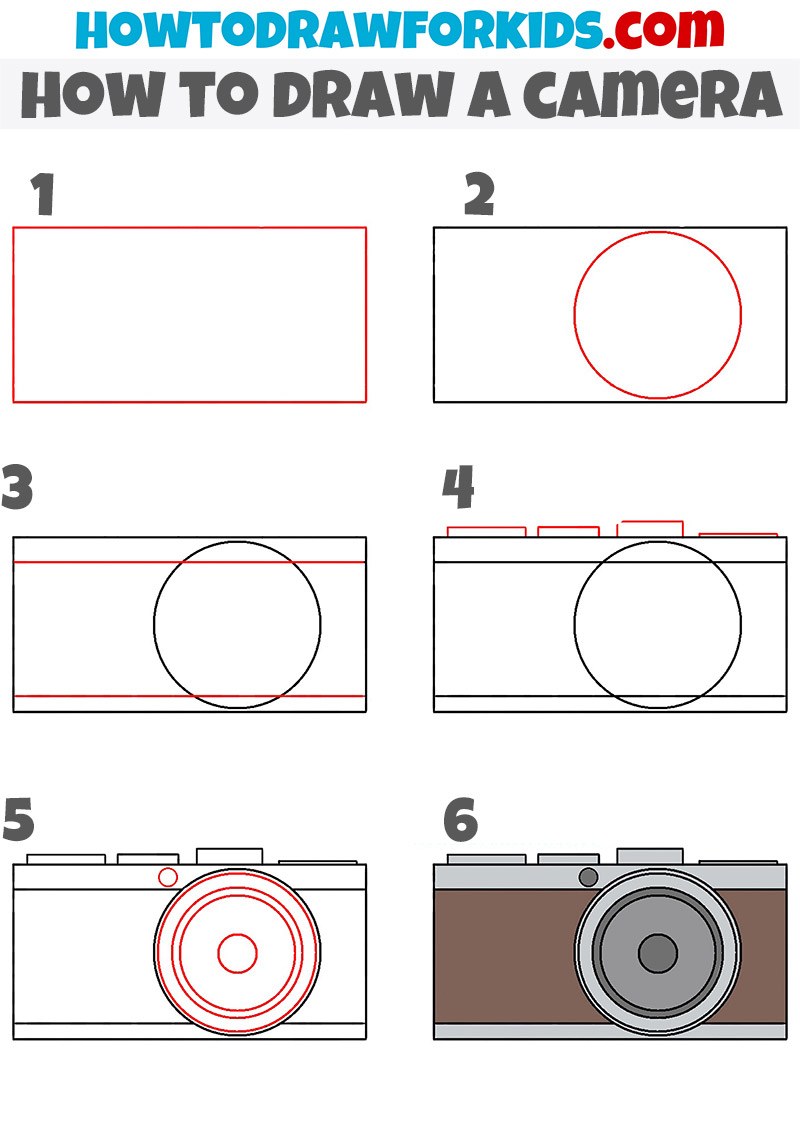 Hello, dear young artists, and welcome to Howtodrawforkids.com and to the drawing guide about how to draw a camera easy! In this very easy art lesson, I will use the simplest lines and circles to draw a camera. Note that we will draw on the example of a classic camera. So, let's get started!
Step 1
First of all, draw a rectangle like in my example. This simple rectangle shows the contours of the body of our camera.
Step 2
Inside the rectangle from the previous step draw a circle as an outline for the lens.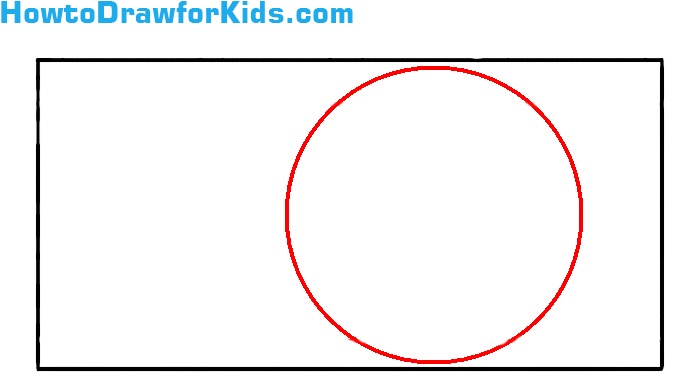 Step 3
At the top and bottom of the camera body, draw two horizontal lines.
Step 4
At the top of the camera draw the controls.
Step 5
Draw circles inside the lens and a circular window of the viewfinder.
Step 6
It remains only to paint our camera. I painted the camera in brown and gray colors, but you can choose any other color.
In this lesson, we learned how to draw a camera and I hope that this cute drawing guide was really simple. If so, then do not forget to share this drawing lesson and post other of our tutorials.
I love art, especially the one associated with images. This means that I love not only to draw but also to photograph. And it is especially interesting to be able to draw various objects that are associated with photography.
Above you can see a picture in which I gathered all the steps from this lesson. This is done to ensure that readers of my site have the opportunity to use this guide at any time.
By the way, very important information – I created not only a lot of drawing tutorials but also pages in all important social networks. But for some reason, there are very few subscribers on these pages, and I would like you to subscribe and tell about the site to your friends who want to learn how to draw.