Cats are graceful creatures with incredibly cute faces. In this tutorial, I would like to show you how to draw a cat face for kindergarten.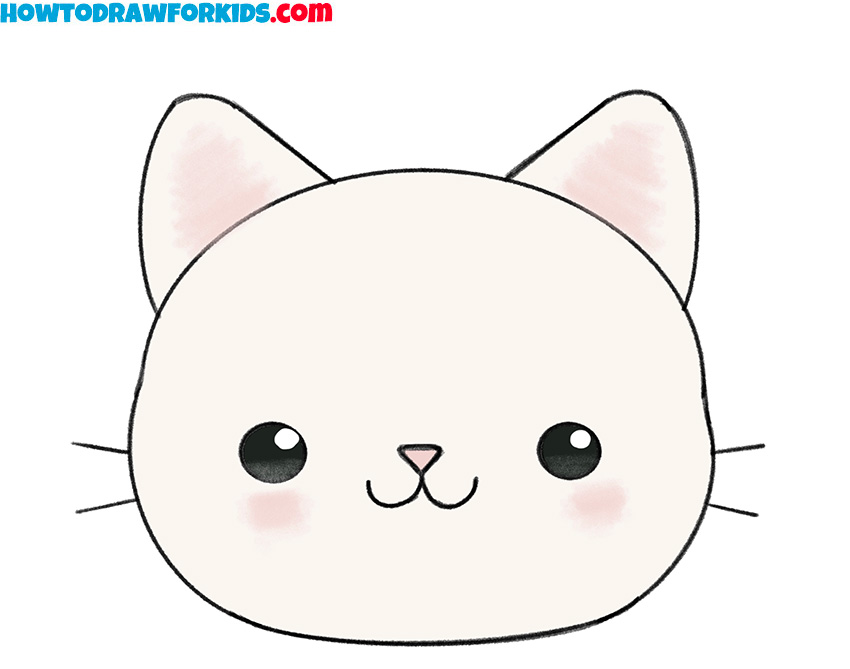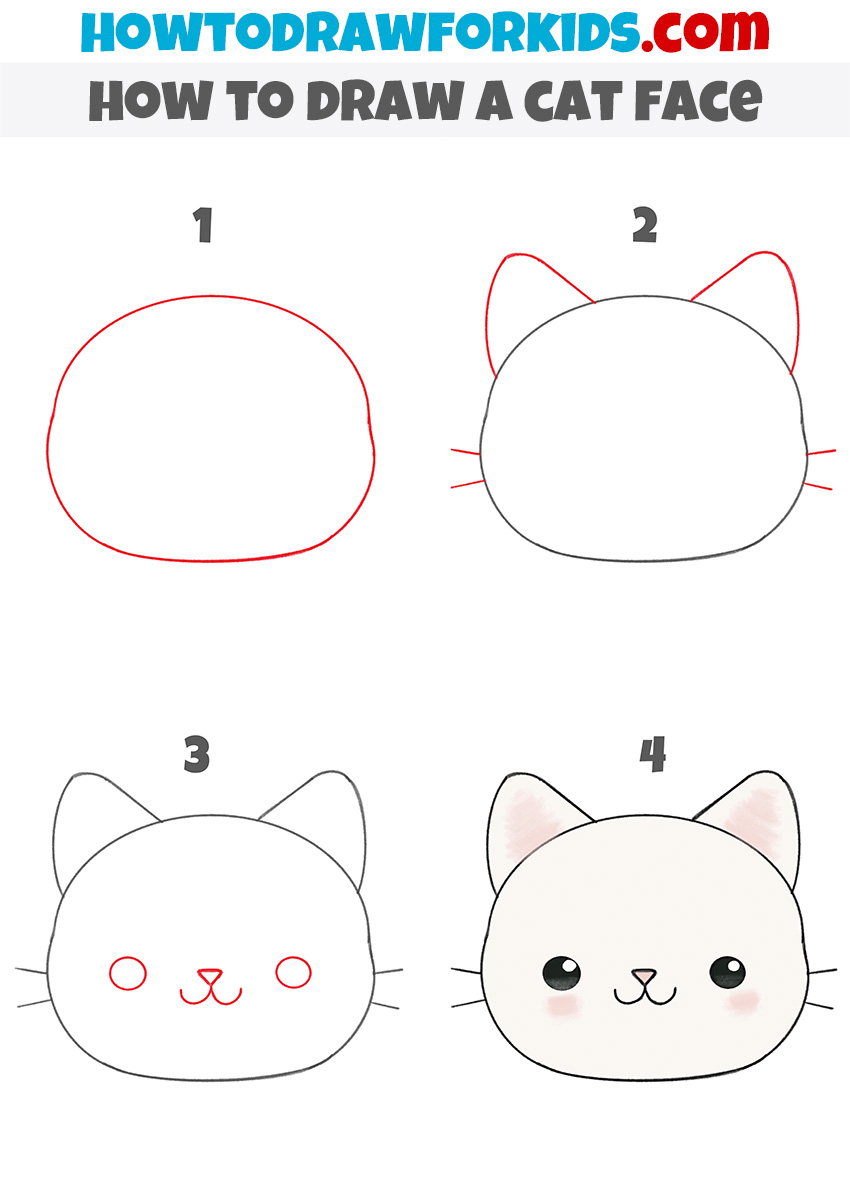 Greetings, young artists. Now you will find a new exciting drawing lesson. In this step-by-step tutorial, I will show you how to draw a cat face for kindergarten. Many people love these cute, affectionate animals. Each cat has its own character. Cats can be calm or playful. Cats come in many different breeds and therefore their appearance can be very different. But in general, we can say that cats are very beautiful, graceful, and dexterous animals. I think you will enjoy working on the cat image.
This drawing is done in a cartoon style, so only simple lines are used here. The cat's face looks very cute. Surely you have seen such an image in cartoons, in print media, and even on any items, for example, on clothes. You can easily cope with this task if you follow my prompts. The cat face drawing tutorial consists of a few simple steps. Follow all the steps consistently and a good result awaits you.
So let's get started.
Materials
Pencil
Paper
Eraser
Coloring supplies
Time needed: 12 minutes
How to Draw a Cat Face for Kindergarten
Draw the head.

Determine the position of the muzzle and draw the oval with the same shape as in the example.

Portray the ears and whiskers.

Create the ears in the shape of a triangle and draw short lines on the sides of the muzzle.

Add the elements of the face.

Depict the round eyes, nose, and mouth. Respect the proportions.

Color the cat's face.

Add pink to the ears and cheeks.
Now you have mastered the cat face drawing tutorial. You have seen that this drawing guide is really very simple. I hope the cat's face turned out well and you are happy with the result. Now you can use this image for any purpose, for example, drawing such a cute cat for your friends. You can paint the cat in any color. Try painting your cat red or gray next time. And the tabby cat will look best. Try adding some stripes on the sides of the face and on the forehead. You will have a great drawing. Feel free to experiment with your cat image. Develop your imagination!
For your convenience, I have prepared a free PDF file. This file contains a short version of the tutorial and some useful tools. Download the PDF version and draw anytime.