How to Draw a Clenched Fist
In this lesson I want to show you how to draw a clenched fist. With this step-by-step guide, you will train your creative skills once again.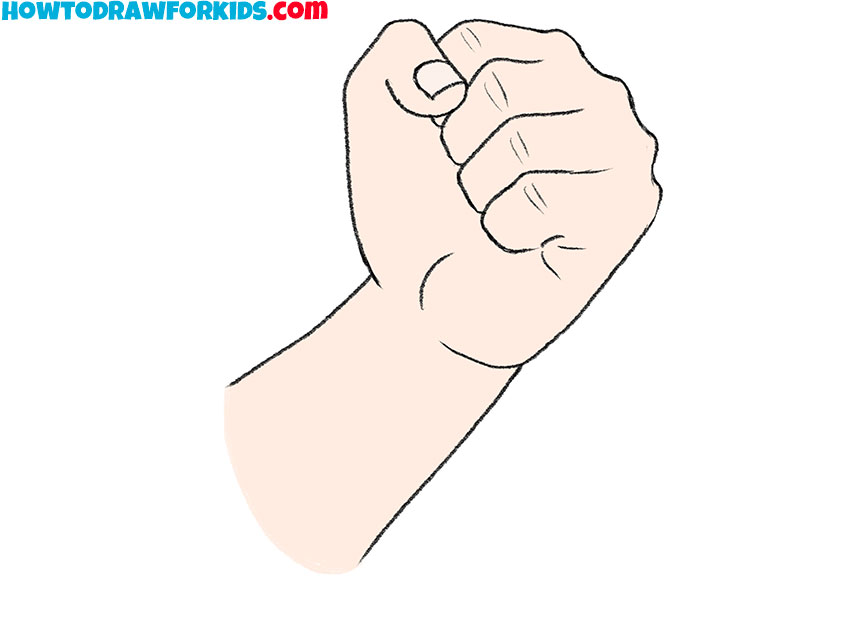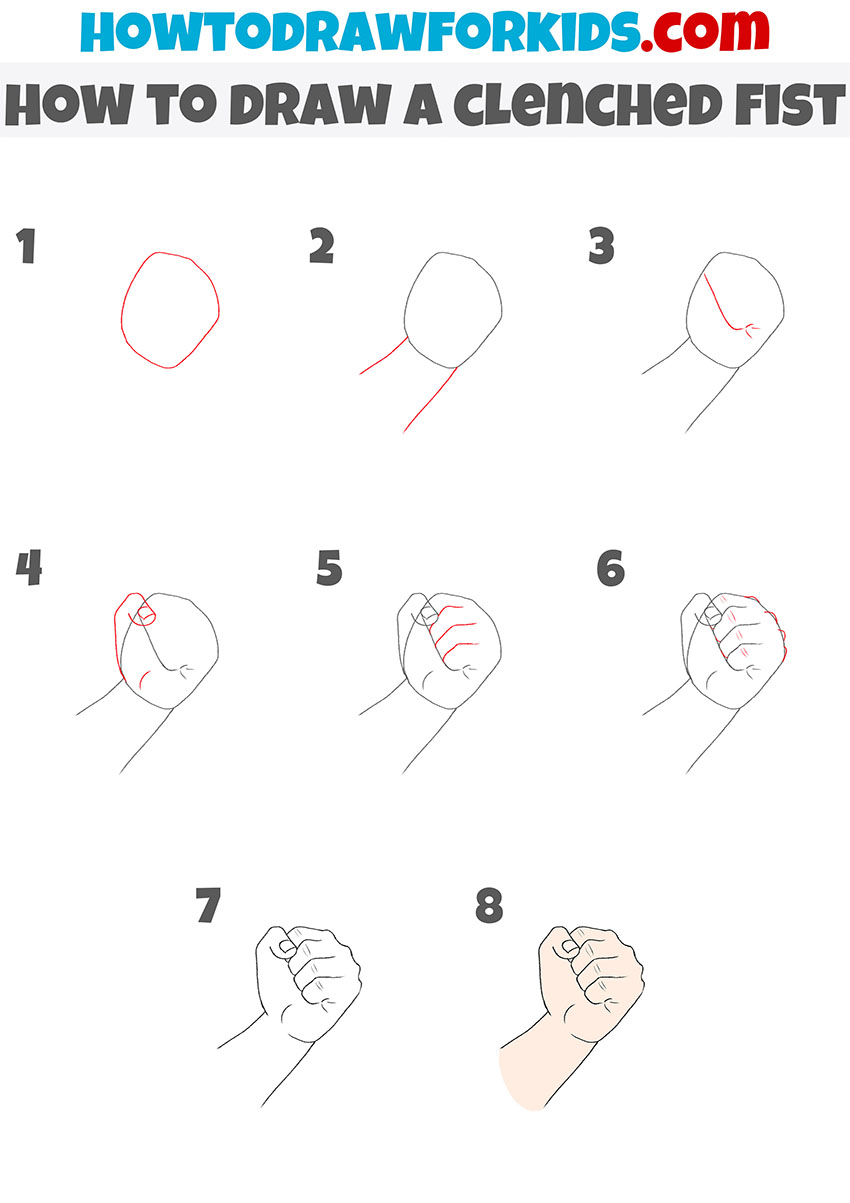 If you want to learn how to draw various gestures, then be sure to follow the new lesson on how to draw a clenched fist. Completing this lesson will be an excellent exercise for your spatial imagination, because in the process of work you must mentally imagine a person's hand in this position.
Your main task is to observe all proportions so that in the end the hand has a natural shape and looks realistic. Take your time and try to carefully follow each step in this manual.
So, check if you have all the art supplies at hand and if everything is ready, then proceed with the lesson.
Materials
Pencil
Paper
Eraser
Coloring supplies
Time needed: 30 minutes
How to Draw a Clenched Fist
Start the drawing.

Using smooth lines, draw a figure of the same shape as in the example.

Draw the wrist.

Depict two smooth lines at the bottom of the figure.

Outline the bent fingers.

Add a smooth line in the middle of the palm and add a few small folds of skin.

Sketch out the thumb.

Draw the bent thumb. At the bottom of the palm, add the small crease.

Depict the outlines of the rest of the fingers.

Draw three curved lines, this way you outline the contour of each finger.

Add details.

Using small, curved lines, mark the folds and add the folds to the skin.

Correct inaccuracies.

If you notice errors, correct them immediately. Carefully remove all extra lines.

Color the drawing.

For coloring the skin, choose any natural shade.
Another lesson has come to an end. I hope that in the process of work you did not have any difficulties, and you got an excellent drawing. I recommend that you complete the other lessons presented on this site and learn how to draw different parts of the human body. Finally, I suggest you download a PDF file that contains all the necessary information about this lesson.