Today, I will show you how to draw a dolphin step by step. Dolphins are one of the most popular marine animals.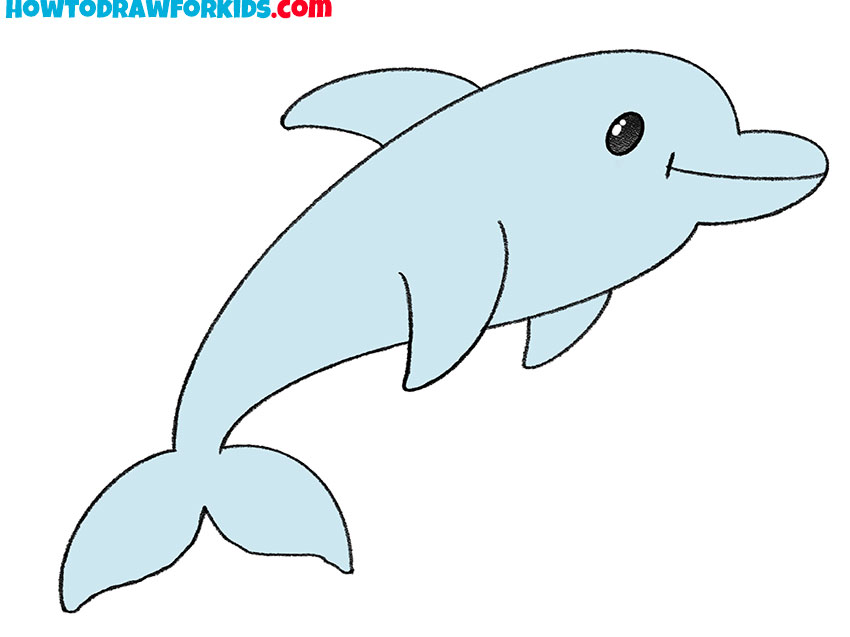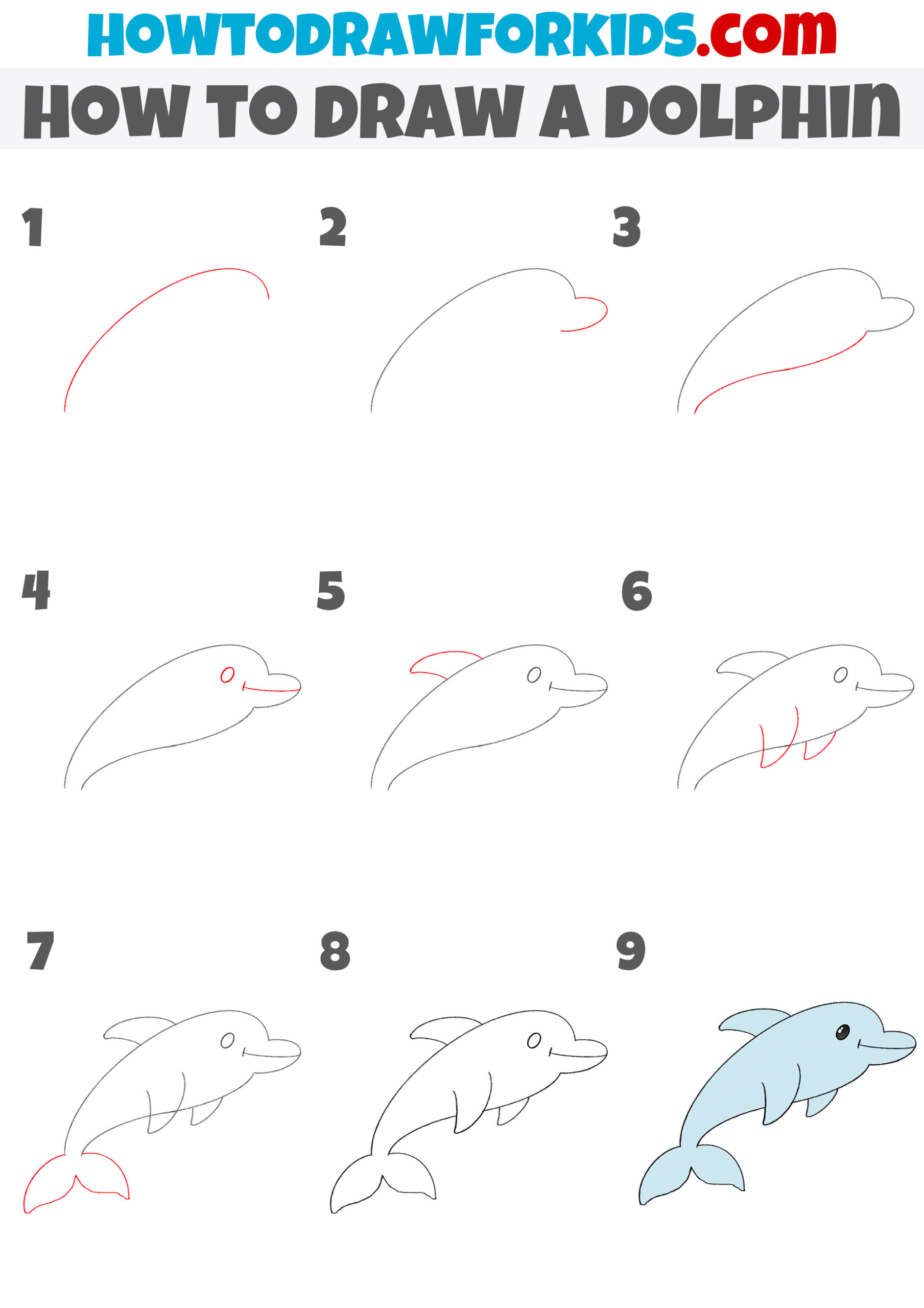 I want to present you a new lesson in which you will learn how to draw a dolphin step by step. This is an excellent step-by-step guide that is designed for all-round development, creative learning and a pleasant holiday.
You know well what dolphins look like, and now you have a great opportunity to learn how to draw them. The lesson is designed in such a way that any novice artist will achieve a good result in just nine steps.
Be patient and consistent, carefully draw all the lines as shown in the instructions, and you will get a good drawing.
Materials
Pencil
Paper
Eraser
Coloring supplies
Time needed: 25 minutes.
How to Draw a Dolphin Step by Step
Draw the upper outline of the torso.

To do this, sketch out a smooth curved line.

Depict the front of the head.

Add a small curved line as shown in the example.

Add the lower outline of the torso.

Continue drawing the outer outline and with one smooth line draw the belly.

Sketch out the eye and the mouth.

Draw a small oval and add a smooth line to depict the mouth.

Draw the top fin.

On the back, depict the fin using a curved line.

Depict the bottom fins.

In the lower part of the body, draw smooth lines to depict the two lower fins.

Sketch out the tail.

Draw the tail, which consists of two identical parts.

Correct inaccuracies.

With the eraser, carefully remove all extra lines in the drawing.

Color the dolphin.

Use a light blue to color in the body of the dolphin.
Dolphin is ready! I hope you enjoyed the creative process. You can improve your drawing and add environment for the dolphin. For example, draw a body of water around a dolphin. Use your artistic imagination!
At the end of the lesson, I suggest you download the PDF file, in which you will find a brief instruction and additional useful tools. You can use the file any time you need to return to this lesson.