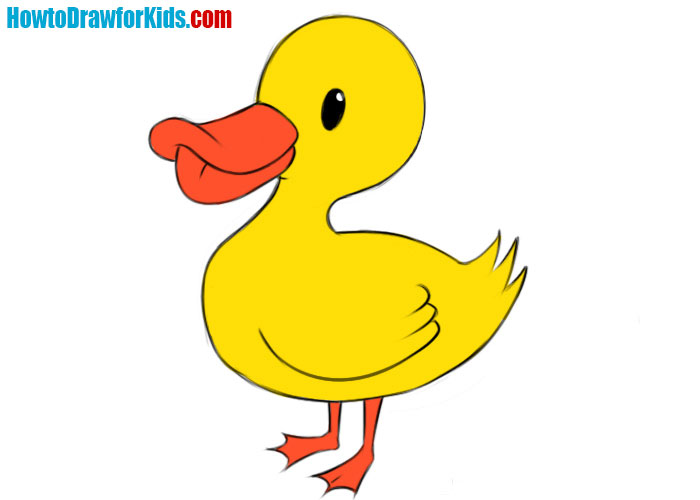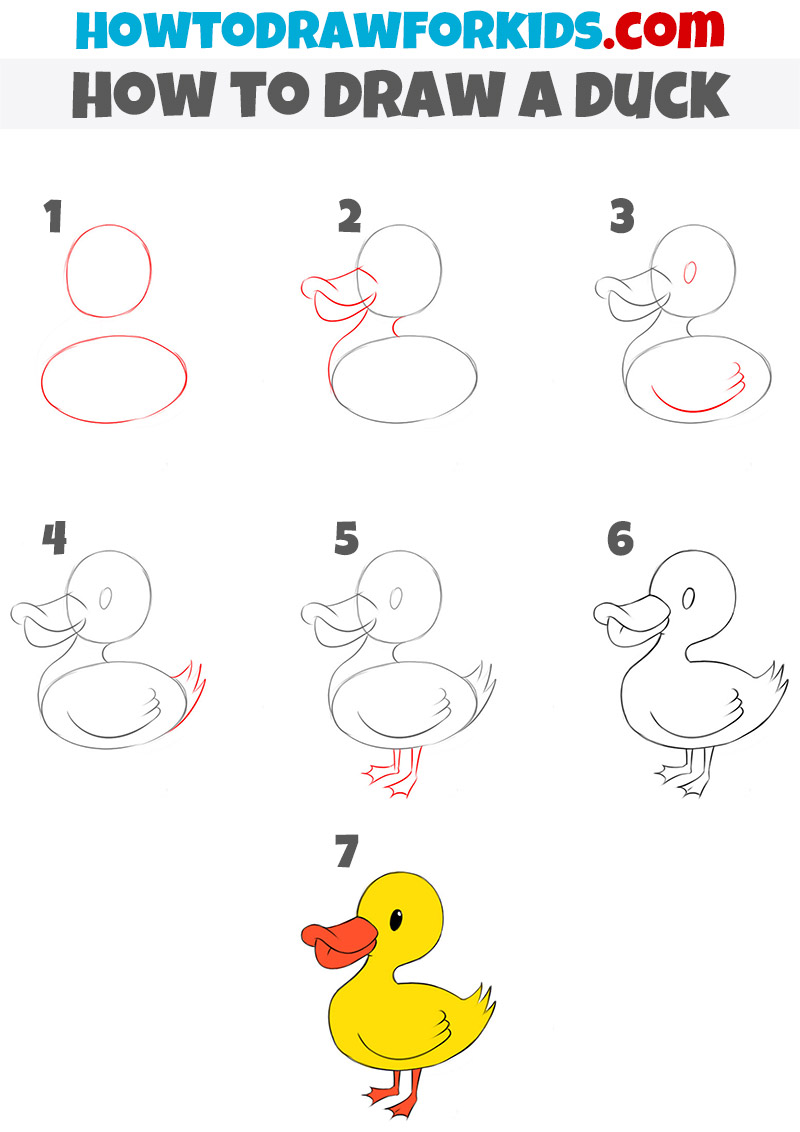 Many aspiring artists like to draw simple objects that help them believe in themselves. We support this great idea and therefore we have created a guide on how to draw a duck for kids.
Step 1
The two rounded shapes are exactly what we will draw in this step. The top figure is the head and the bottom figure is the torso. The lower figure is slightly wider and larger than the upper one.
Step 2
Now we will connect the two shapes from the first step using a pair of smooth, curved lines to create the duck's neck. Also in this step, we will outline the outlines of the beak.
Step 3
In this step, we sketch out the outline of a small eye that looks like an oval extended vertically. And one more thing that we will draw in this step is the outline of the lower part of the wing.
Step 4
We still have just a couple of touches left. In this step, we sketch out the outlines of the tail with three serrated tips. Do not draw a tail that is too big.
Step 5
So, we are approaching the final of the guide on how to draw a duck for kids. In this step, we will try to draw the legs. if you are drawing a duck floating on water, you can skip this step.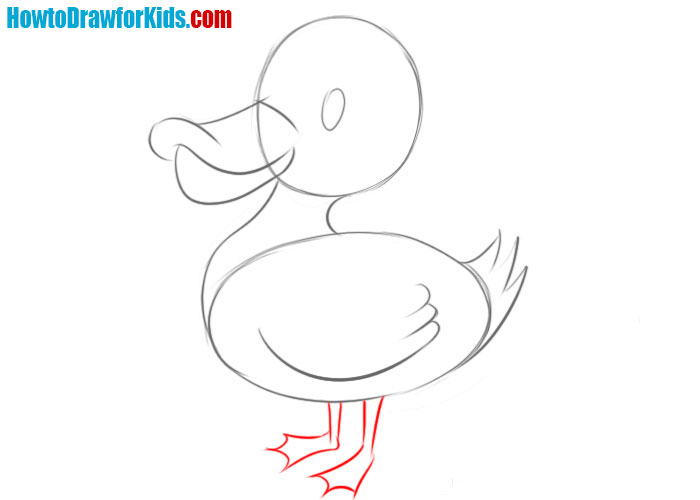 Step 6
As always, we leave the traditional step without actions so that you can evaluate your sketch. If you see any errors, you can fix it in this step
Step 7
Use bright yellow and bright orange colors to make our duck look more vivid and realistic. A white highlight at the top of the eye will help create a more complete drawing.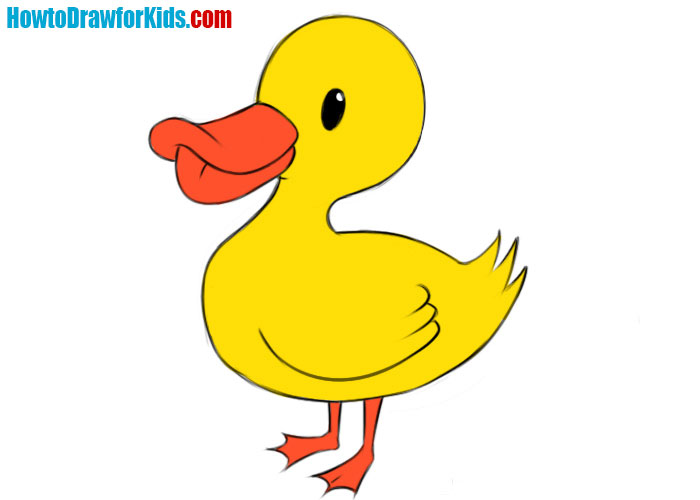 We hope this guide was helpful to you. We really look forward to your feedback in the form of questions and comments on this post. It helps us a lot to work!