How to Draw a Duck for Kindergarten
Pay attention to this funny duck, which feels much freer in the water than on land. I want to show you how to draw a duck for kindergarten.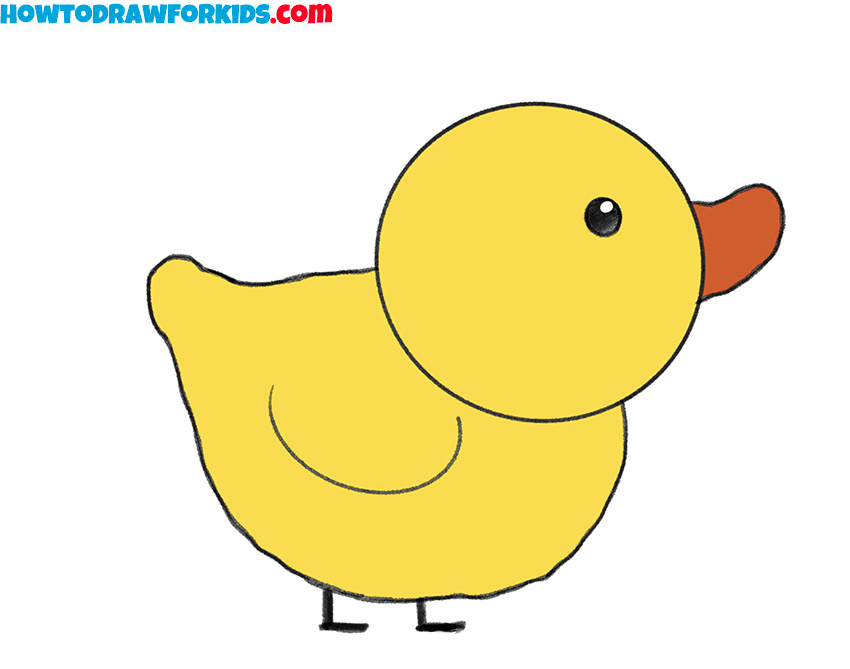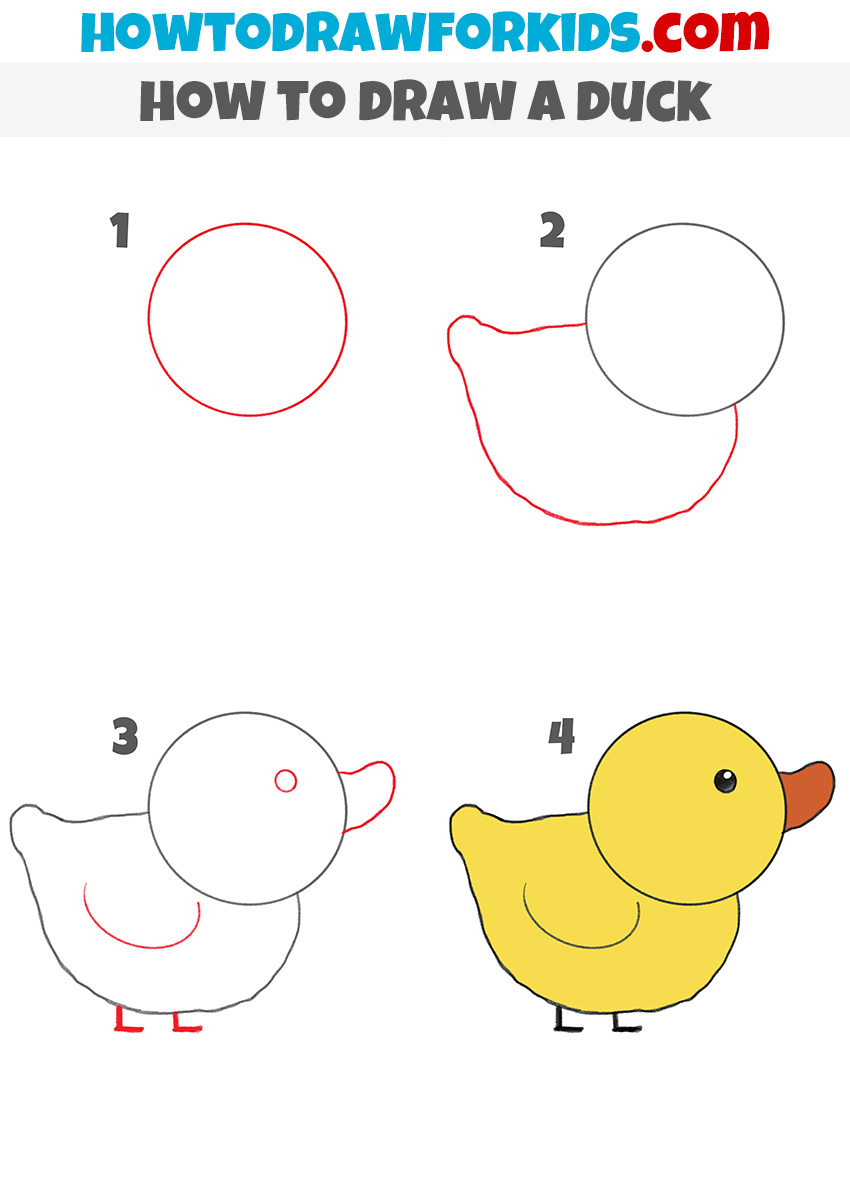 Dear young artists, I welcome you to the new exciting drawing lesson. Let's get back to the poultry theme and I'll show you how to draw a duck for kindergarten. This tutorial presents the easiest way. In this way, you can easily draw a duck in a cartoon style. In the picture, the duck looks very cute and funny.
This tutorial is adapted for aspiring artists, so you will quickly complete this assignment. The duck drawing tutorial consists of a few simple steps. You will enjoy drawing and gain new skills.
In this tutorial, you will need to be able to make smooth, rounded lines. The head is an even circle, and the body is also rounded. The paws are very small, the beak is of medium size. Note that in this illustration, the duck does not have a neck. Therefore, it looks more like the little duckling. If you want to draw an adult duck, then add the neck and make the wider surface of the legs. I also draw your attention to the color of the duck. Little ducklings are bright yellow in color, while adult ducks are white, gray, or brown.
So let's get down to drawing.
Materials
Pencil
Paper
Eraser
Coloring supplies
Time needed: 15 minutes
How to Draw a Duck for Kindergarten
Create the head.

To do this, draw an even circle.

Portray the torso.

Using a smooth line, draw the torso in the same shape as in the example.

Add the rest of the elements.

Draw the round eye, the beak, and two small paws. Portray the wing in the form of a semicircle.

Color the duck.

Use a bright yellow for the torso. Color the beak orange.
The duck drawing tutorial is over and now you have learned how to draw a cute little duckling. I hope you did well and you are happy with the result. I suggest drawing the background and additional elements in your drawing. For example, you can draw green grass on which the duck is standing. Make your drawing vivid and meaningful. Then show the drawing to your friends and evaluate the result together.
I would love to hear your impressions of this tutorial. You can share your opinion in the comments.
For your convenience, I have prepared a PDF file that contains a short version of the lesson. Download the file and get creative anytime.