Thanks to this lesson you will learn how to draw a flower pot quickly and easily. Start this simple guide and get very useful skills!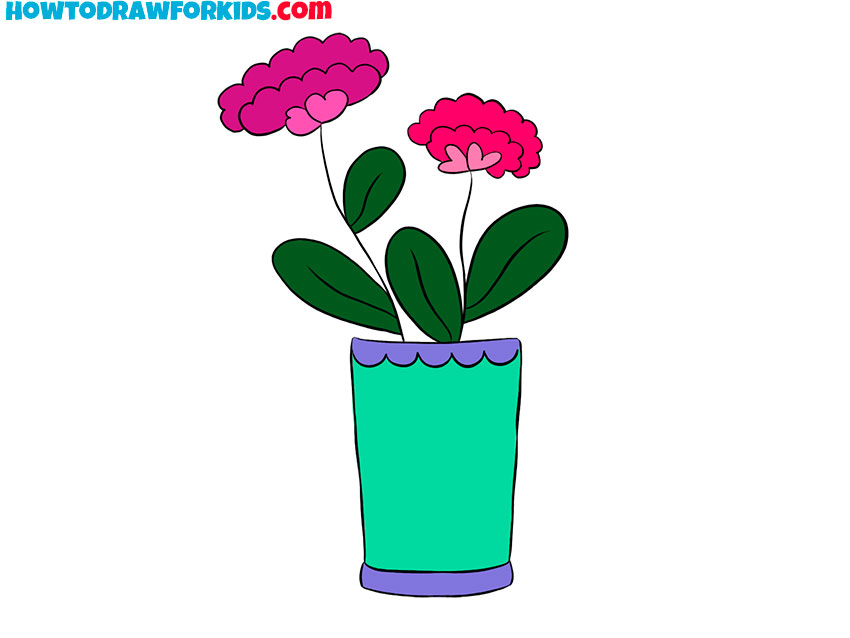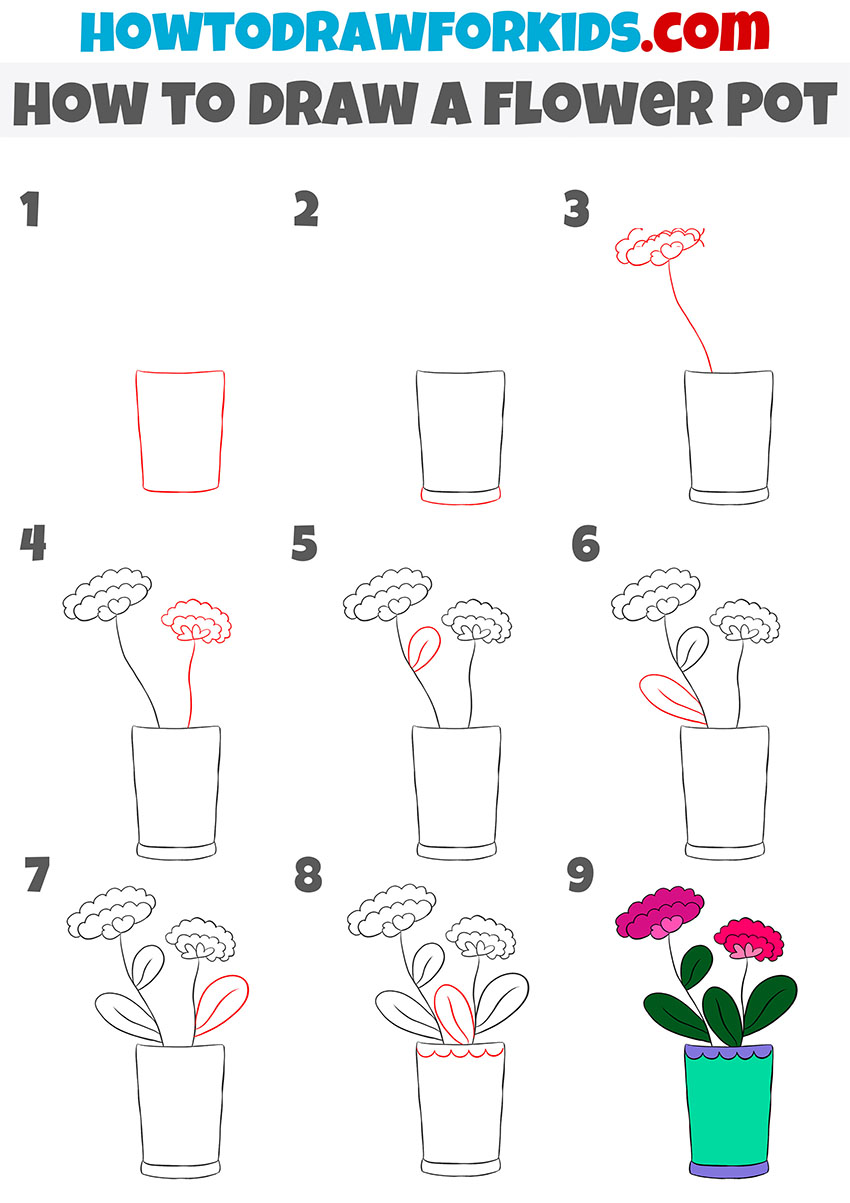 In this tutorial I will show you how to draw a flower pot. This tutorial is designed for beginners, so it uses simple lines and a few elements that you can easily repeat. As a result, you will get a beautiful drawing, and you will be proud of yourself.
The picture shows two bright flowers with wide oval leaves. The pot has a simple shape and you will quickly draw it. At this stage, you will need your ability to make even, straight lines. Above and below there are additional elements that serve as a decoration for the pot.
Follow all the drawing steps in sequence and use small hints to get a great result. So, prepare all the art supplies and you can start this exciting lesson.
Materials
Pencil
Paper
Eraser
Coloring supplies
Time needed: 30 minutes
How to Draw a Flower Pot
Start drawing the outline of the pot.

Using straight lines draw the outline of the pot. The top of the pot is wider than the bottom.

Depict the bottom of the pot.

Draw a strip at the very bottom to get the narrow bottom.

Start drawing the flower.

Sketch out the long stem and the lush bud at the top.

Add the second flower.

Depict the flower of the same shape, but slightly lower in height.

Draw the leaf on the first flower.

Using a smooth rounded line, sketch out the wide leaf.

Add the second leaf.

On the bottom of the stem, depict the second larger leaf.

Draw the leaf on another flower.

On the right side, sketch out the wide leaf of a rounded shape.

Add details.

Draw the last leaf and ornament on the pot.

Color the drawing.

You can use any colors you like to color the flower pot.
For your convenience, I have prepared a PDF file with a short version of this walkthrough. Rather, download the file and complete the drawing lesson at any time.