In this lesson, you will get skills that will help you learn how to draw a lobster step by step. I promise you will really like this guide!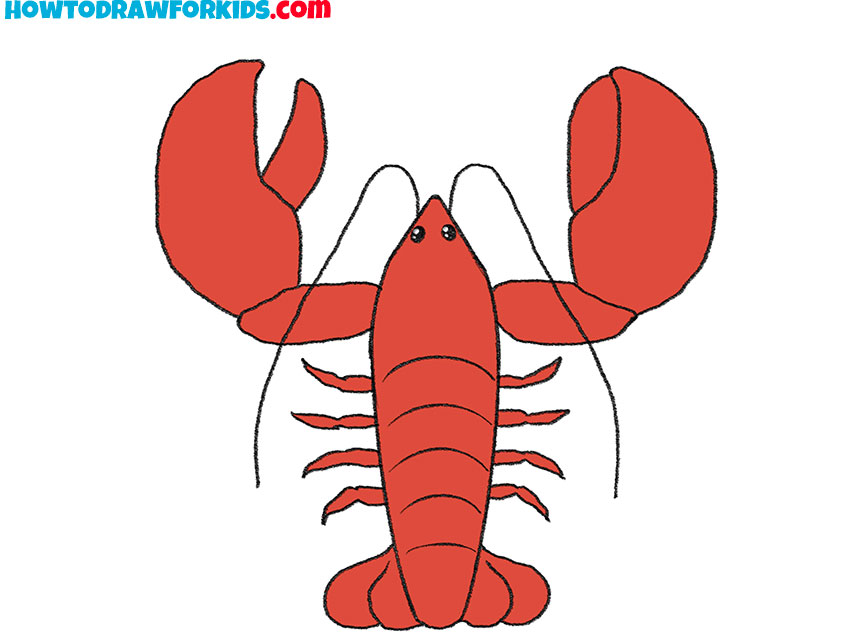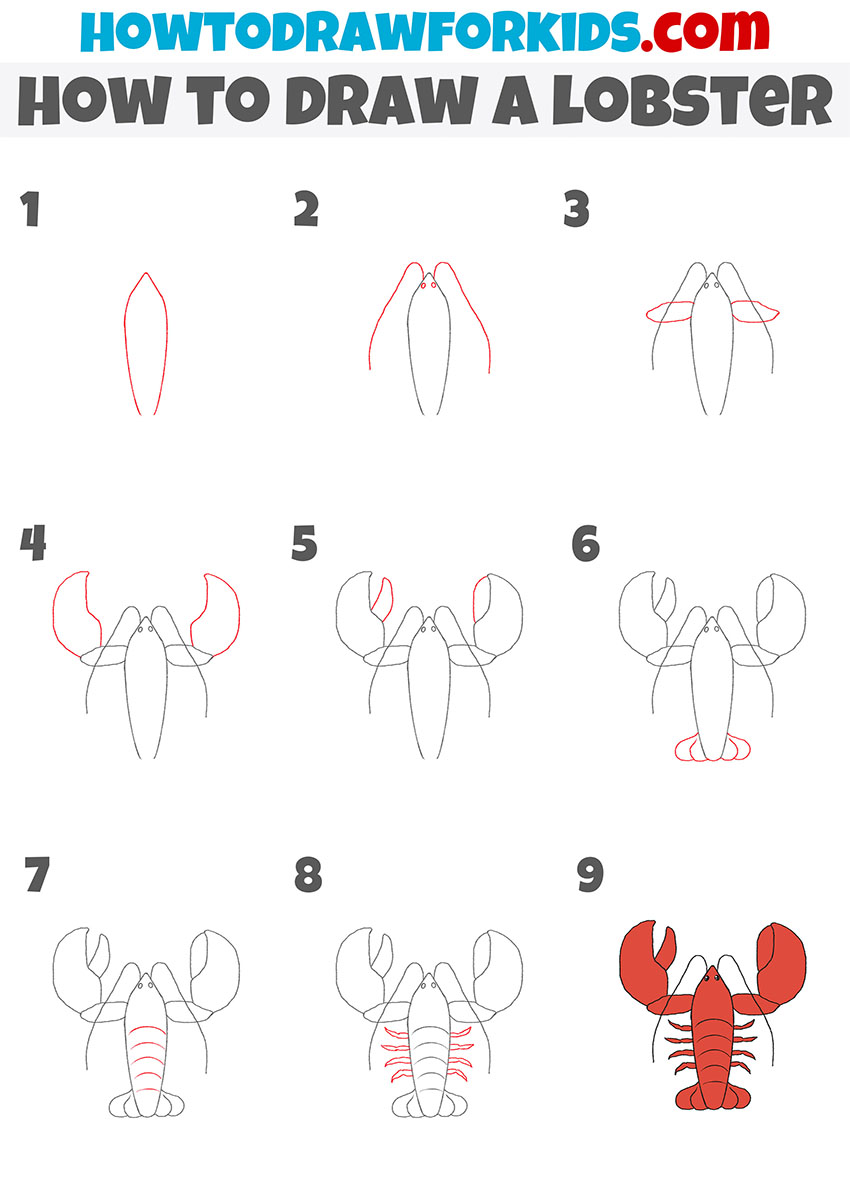 In this lesson, I want to show you how to draw a lobster step by step. The lesson includes ten steps that are very simple and accessible even for beginners.
Now I will show you how to draw a lobster. With the help of simple instructions, you can easily complete this task, even if you have not had to draw this marine life before.
The lobster is a large sea crayfish. The body of the lobster is covered with a strong shell and consists of several elements. The lobster has an elongated body. There are large pincers in front, and on the belly, there are several short legs on each side.
On the head of the lobster, there are long, thin whiskers, which are one of the sense organs. Lobster lives in almost all seas and oceans. Lobster makes gourmet dishes because lobster meat is very tasty and nutritious.
Now you have learned some interesting facts about this sea crayfish and you are ready to start drawing.
Materials
Pencil
Paper
Eraser
Coloring supplies
Time needed: 25 minutes.
How to Draw a Lobster Step by Step
Draw the torso.

With the help of smooth lines draw the torso of the same shape as in the example.

Add the eyes and mustache.

At the top, draw two small circles to depict the eyes and add the long mustache.

Depict the base of the claws.

On each side of the torso draw a part of the claws.

Draw the main part of the claws.

Sketch out the pincers with smooth, curved lines.

Add the rest of the claws.

The claw on the left side is open, and on the right side, the claw is closed.

Sketch out the tail.

Draw a few rounded lines in the lower part of the body.

Draw the segments of the belly.

On the belly, successively draw several rounded lines.

Depict the legs.

On each side of the belly draw four thin legs.

Color the lobster.

Use red for the body. Color the eyes black and add the highlights.
For your convenience, I have previously created a PDF file with a short version of the lesson. Download this file and use it as needed.