In this tutorial, I will show you how to draw a male face step by step. The guide includes nine steps that novice artists can easily follow.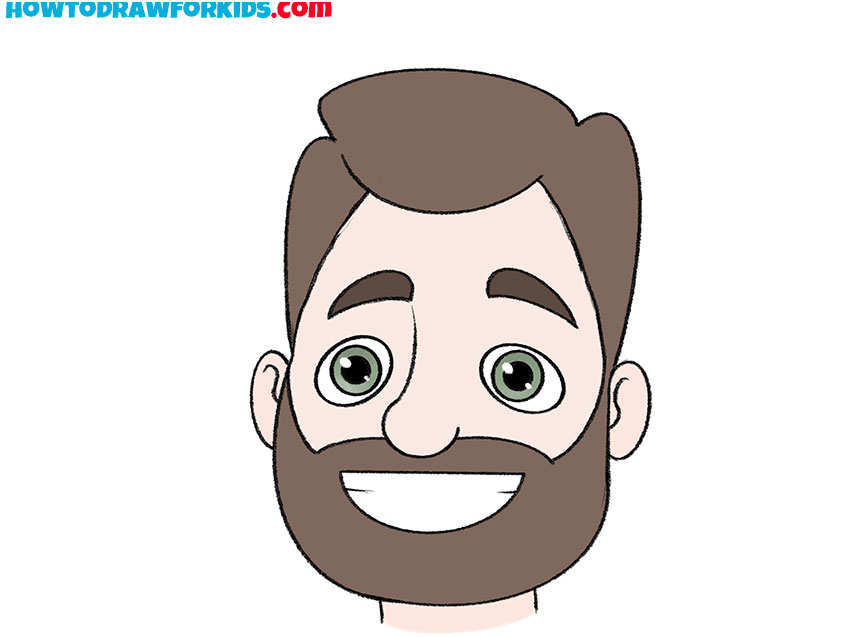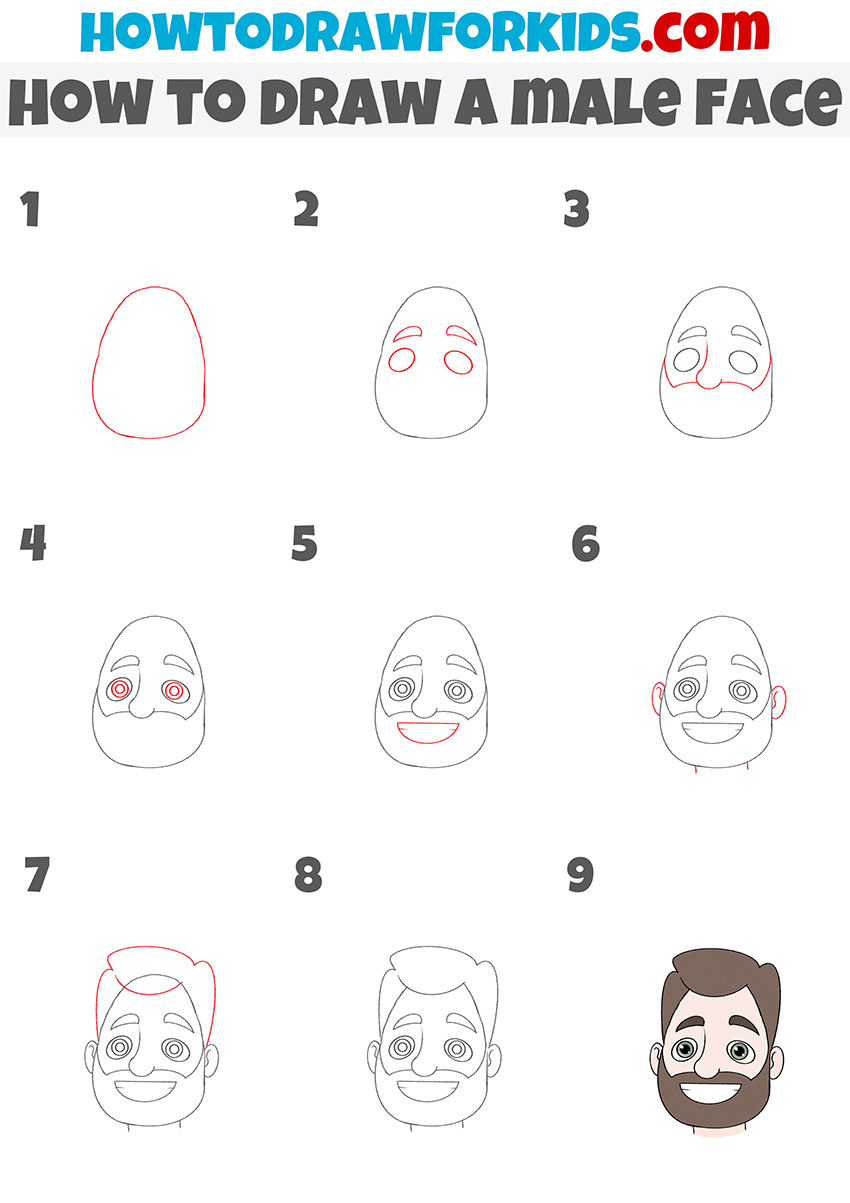 I am glad that you are doing my drawing lessons and improving your skills. Now you will learn how to draw a male face step by step. In this drawing, the face is presented in a cartoon style and looks very unusual.
The simplest guidelines are used here, so you will immediately draw all the elements of the face without prior preparation. Thus, you will quickly cope with this task and get a good result.
Consistently follow all the drawing steps and take your time. Be careful and try to draw the same lines as in the example.
Materials
Pencil
Paper
Eraser
Coloring supplies
Time needed: 30 minutes.
How to Draw a Male Face Step by Step
Draw the outline of the face.

Depict an oval in which the bottom is wider than the top.

Depict the eyes and eyebrows.

In the middle of the face, draw two even ovals to depict the eyes and add eyebrows above.

Add the nose and the top outline of the beard.

With a smooth line draw a rounded nose. Then on each side add the outline of the beard.

Depict the iris and pupils.

Inside each eye, add two circles of different diameters.

Sketch out the mouth.

The mouth has the shape of a semicircle.

Add the ears and neck.

Draw oval-shaped ears and add an inner outline. Depict two short vertical lines below the head.

Sketch out the hair.

With the help of a few smooth lines depict a high hairstyle.

Correct inaccuracies.

With the eraser, carefully remove all extra lines in the drawing.

Color the drawing.

Choose any color for the drawing.
Another lesson has come to an end. I would be interested to know your impressions of this lesson. You can share your opinion and write a few words in the comments.
Finally, I suggest you download a PDF file in which you will find brief instructions. In the instructions, all the steps are collected in one picture, so it will be convenient for you to use the visual material and you can share it with your friends.