In this lesson I show you in detail how to draw a mushroom step by step. This guide will prove useful to any aspiring artist.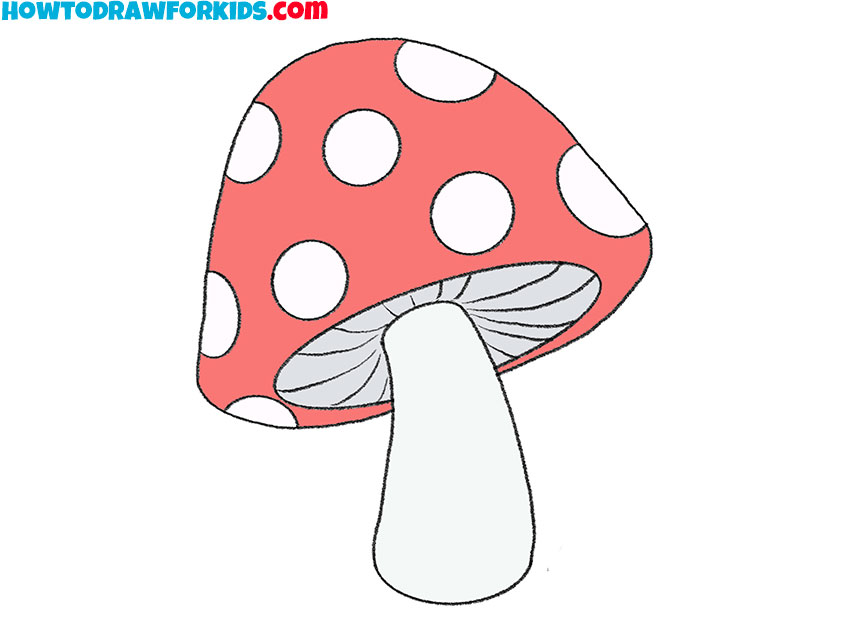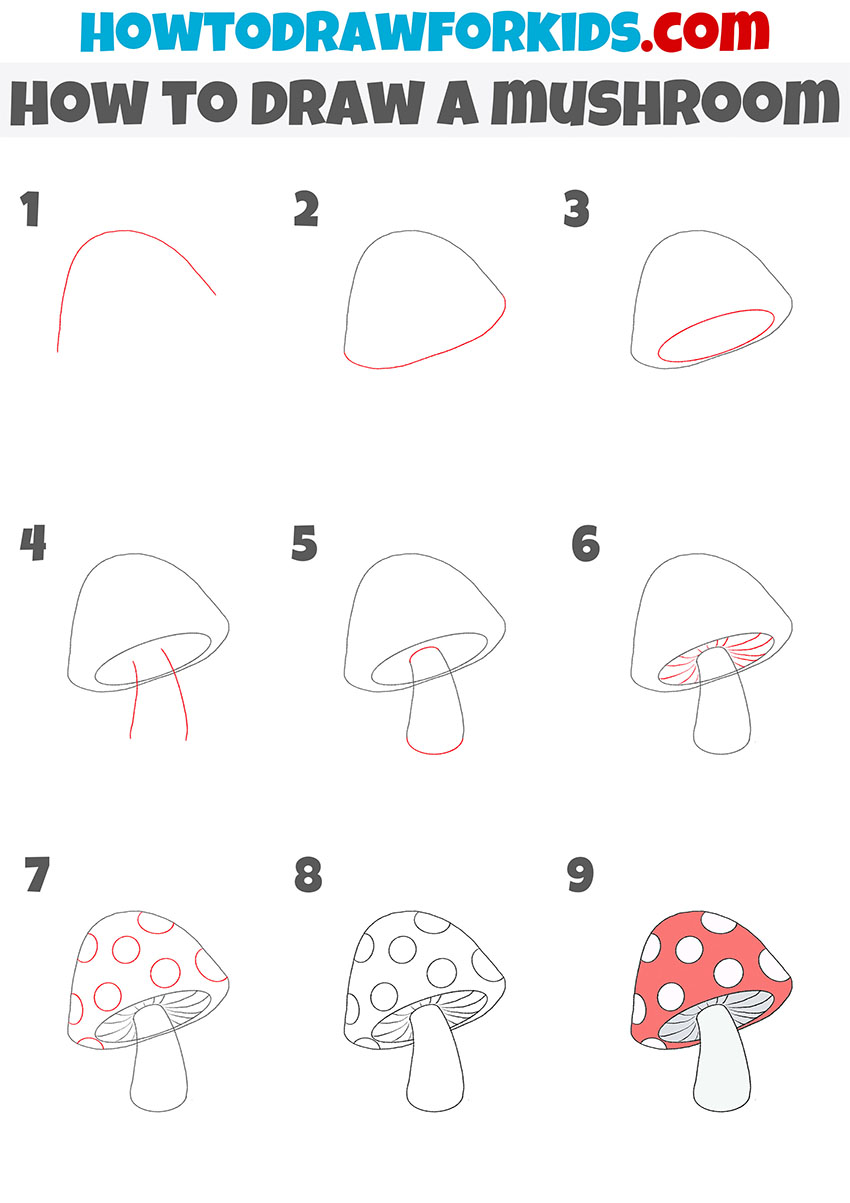 I invite you to a new drawing lesson in which you will learn how to draw a mushroom step by step. This is a great subject for drawing and many young artists love to depict mushrooms in their first drawings.
Now you have to draw a beautiful standard mushroom shape. The mushroom has a small stem and a wide cap. The cap of the mushroom is colored red and has white specks. This coloration indicates that we have a fly agaric in front of us. This is a well-known poisonous mushroom. This mushroom can be admired, but not eaten.
If you master this lesson, you will acquire useful skills that will be useful to you in the future. As a result, you can easily create a beautiful picture with mushrooms and other natural objects. If all the art supplies are already at the ready, then you can start the lesson.
Materials
Pencil
Paper
Eraser
Coloring supplies
Time needed: 30 minutes.
How to Draw a Mushroom Step by Step
Draw the top of the mushroom cap.

Determine the size of your drawing and draw a smooth, curved line.

Depict the bottom of the mushroom cap.

Add a connecting line at the bottom to end up with a closed loop.

Add the inside of the mushroom.

Draw an even oval at the bottom of the hat.

Sketch out the sides of the leg.

Draw two smooth vertical lines at some distance from each other.

Draw the top and bottom of the leg.

Depict connecting lines at the top and bottom to end up with a closed loop.

Detail the inside of the hat.

On the inside of the hat, consistently draw lines from the center to the outer contour.

Add the specks.

Draw small circles on the mushroom cap.

Correct inaccuracies.

Using the eraser, carefully remove all extra lines in your drawing.

Color the drawing.

You will need red and light gray.
At the end of the lesson, I suggest you download a free PDF file that contains all the useful information about this lesson. Thus, the lesson will be available to you at any convenient time.