In this lesson, you can draw a cute pig for kindergarten. This guide is very simple and consists of only five steps. Let's start drawing.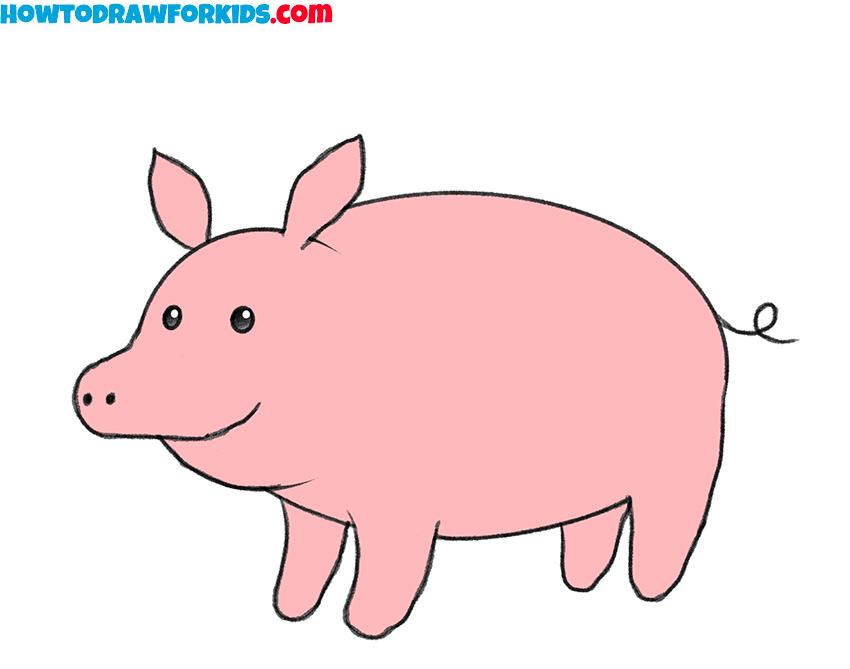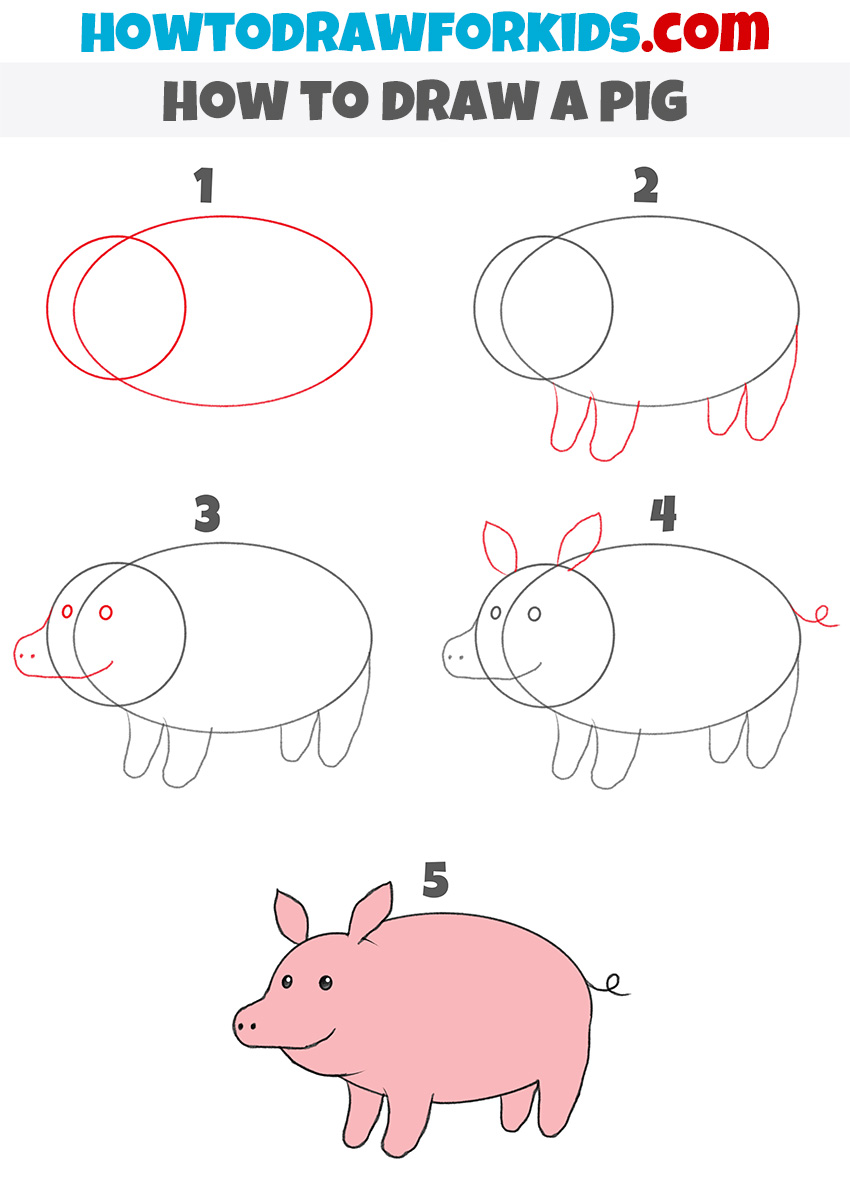 In this lesson, you will learn how to draw a pig for kindergarten. The tutorial is very simple, so you can definitely follow it with ease and enjoy the drawing process.
Pigs are in vain considered unclean – as you know, pigs love to be in the mud, but they do this not at all because of slovenliness. In fact, mud baths are necessary for the health of the pig. Firstly, when it dries on the pig's skin, the dirt falls off along with the parasites that lived on the animal, and secondly, the mud helps to naturally cool the pig's body in hot weather.
Pigs are very cute and good-natured animals, domestic pigs never show aggression towards humans. In agriculture, this animal is one of the most popular.
Materials
Pencil
Paper
Eraser
Coloring supplies
Time needed: 15 minutes
How to Draw a Pig for Kindergarten
Draw the head and body of the pig.

To do this, draw a circle and an oval as shown in the picture.

Depict the paws.

From the bottom of the pig's body, draw four identical legs using curved lines.

Add details.

At this stage, draw the pig's nose, eyes, and nostrils.

Add more details.

Draw the ears in the form of two angular petals, and the tail should resemble a curl or hook.

Color the drawing.

Use any shade of pink and paint the whole pig with it, and paint the eyes black.
So your drawing of a pig is ready. Are you satisfied with the result of your work? Leave your comments, ask questions, and suggest new lesson ideas. Which other characters would you like to portray? Also, share your impressions of the lesson with your friends.
I would like to remind you that I have prepared a short version of this tutorial as a PDF file for your convenience. You can download it and use this lesson at any time convenient for you!