I created a lesson for you in which you will learn how to draw a realistic wolf. Start this step by step guide and enjoy the drawing process!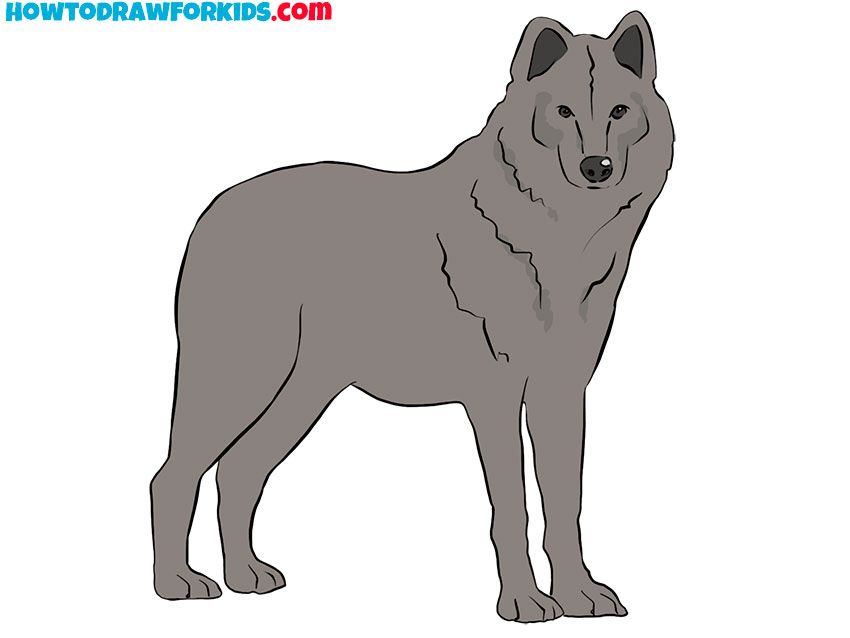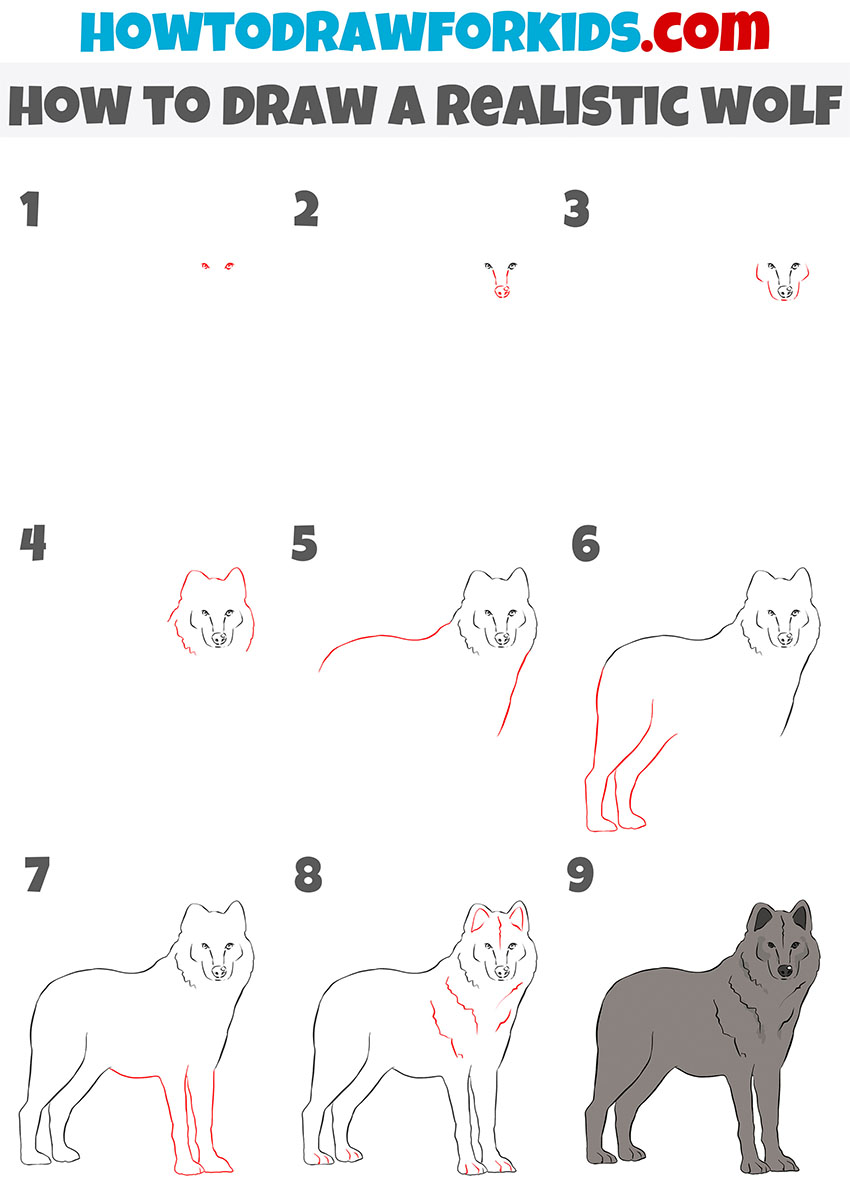 I am glad to offer you a new exciting drawing lesson dedicated to how to draw a realistic wolf. I am sure that the skills you have gained in this lesson will definitely come in handy if you want to draw any other realistic animal, or a realistic wolf along with some kind of landscape.
As you know, the wolf is a predatory animal that lives in the forest area. Outwardly, the wolf is very similar to a dog. The wolf is a symbol of freedom, strength and independence.
With this lesson, you will first draw the features of the face of the wolf, then the outline of his head, and then the outline of the torso of a realistic wolf. Follow carefully the instructions I suggested so that you get a beautiful drawing of a realistic wolf.
Materials
Pencil
Paper
Eraser
Coloring supplies
Time needed: 30 minutes.
How to Draw a Realistic Wolf
Draw the eyes.

You need to draw realistic wolf eyes using short, curved lines.

Depict the wolf's nose.

Below the eyes, draw two lines and an oval, inside which are bold dots and a semicircle.

Add the outline of the muzzle.

Use broken, curved lines to outline the muzzle of the wolf.

Draw the outline of the head and ears.

Using curved and wavy lines draw the outline of the head and ears.

Add the outline of the chest and back.

To depict these elements, use two curved lines of different lengths.

Sketch out the pair of wolf paws.

Draw one paw partially overlapping the other.

Add the second pair of paws and the belly.

Depict the belly line as a curved line and the second pair of paws with wavy lines.

Add details.

Use wavy lines to draw the inside of the ears and the fur and toe lines.

Color the drawing.

You can color this drawing using shades of gray and black.
To make the finished drawing look more realistic, do not forget to add highlights, darkening or, conversely, brightening certain areas of the wolf's body. Also, if desired, you can add lines of wolf fur.
In order for you to refer back to this tutorial later, I have created a PDF file with a short version of this walkthrough. Download this file to enjoy drawing at any time convenient for you!