Hello, dear young artists and welcome to drawing tutorial on how to draw a sabre for kids! A sabre is a kind of a sword but with a curved blade that is sharpened only on one side.
Step 1
So, first of all, draw the upper edge of the blade of the sabre.
Step 2
Now draw the bottom edge of the blade, which goes into a narrow grip.
Step 3
Using a "U" line draw out the guard.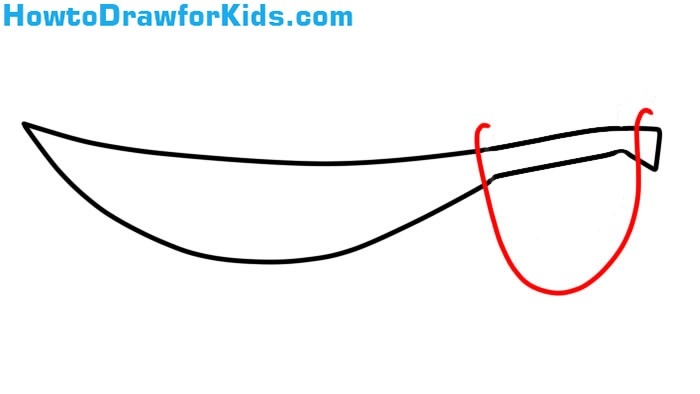 Step 4
Draw the upper part of the guard as in our example.
Step 5
Using a long curved line draw a sharpening line on the blade.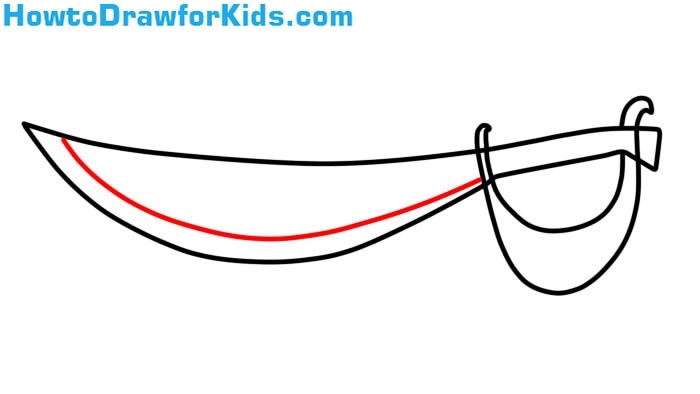 Step 6
Erase all unnecessary lines and you will get such a saber.
Step 7
It remains only to paint our saber. Or you can leave the drawing in black and white as in the sixth step.
Drawing tutorial on how to draw a saber for kids came to an end. Don't forget to share this lesson with your friends and subscribe to me on social networks.
And the traditional short version of this guide is not long in coming. Save it to your device and share it with your friends and other future artists.