I invite you to a lesson in which I will show you how to draw a simple castle. This lesson will be useful for any aspiring artist.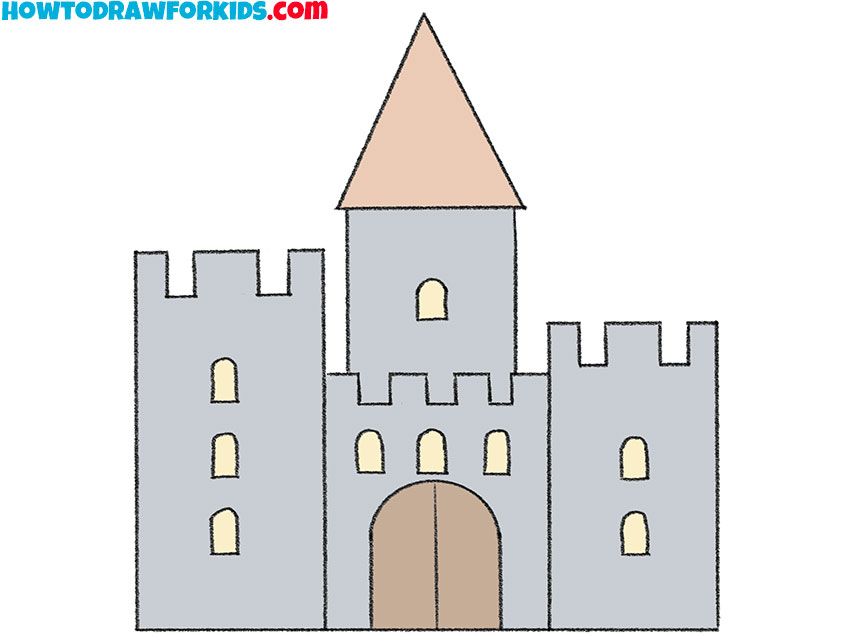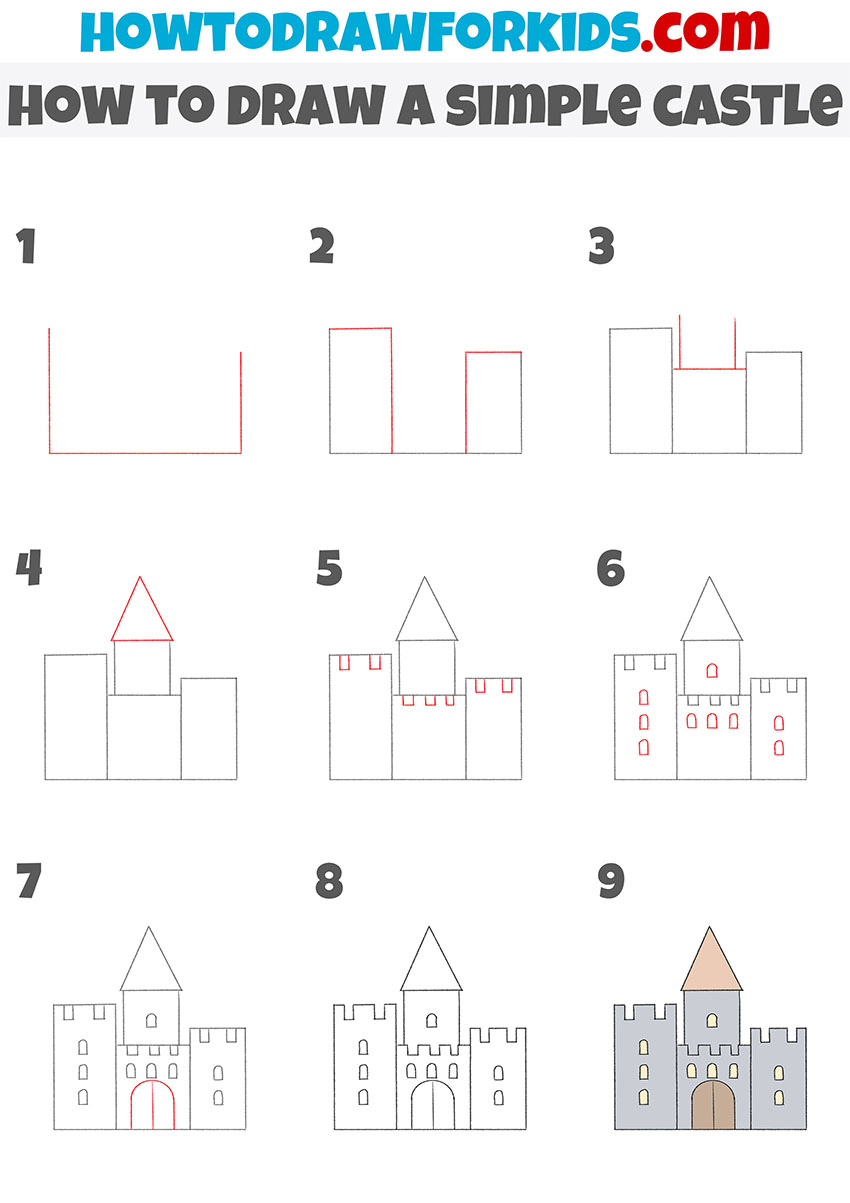 I am glad that you are keen to improve your creative skills and I suggest you complete a new lesson on how to draw a simple castle. The image of the castle can be seen in the paintings of many famous artists.
The castle is a complex of buildings that were used for housing and performed defensive tasks. Such castles were built in medieval Europe. Many castles have survived to this day and are monuments of history and culture.
In the picture you see a castle, which consists of several rectangular blocks. To successfully complete this lesson, you will need your ability to draw even, straight lines.
Materials
Pencil
Paper
Eraser
Coloring supplies
Time needed: 30 minutes
How to Draw a Simple Castle
Draw the bottom outline and sides.

Depict one horizontal line and two vertical lines on the sides.

Add the side towers.

Sketch out two even rectangles on the sides.

Draw the towers in the middle.

Depict a horizontal line between the rectangles and add the sides of the tall tower.

Depict the roof of the tall tower.

With the help of straight lines depict the roof, which has the shape of a triangle.

Detail the tops of the towers.

Add small rectangles along the top outline of the towers.

Sketch out the windows.

Draw several windows of the same size and shape on each tower.

Draw the gate.

In the middle of the castle, draw the large arched gate and draw a vertical line.

Correct inaccuracies.

Take the eraser and carefully erase the extra lines on the drawing.

Color the drawing.

To color the simple castle, use different shades of gray and brown.
For your convenience, I have prepared a PDF file in advance, in which you will find simplified instructions and additional useful materials.