How to Draw a Simple Fish
In this lesson, I will show how to draw a simple fish. The instruction is very simple and contains only nine steps.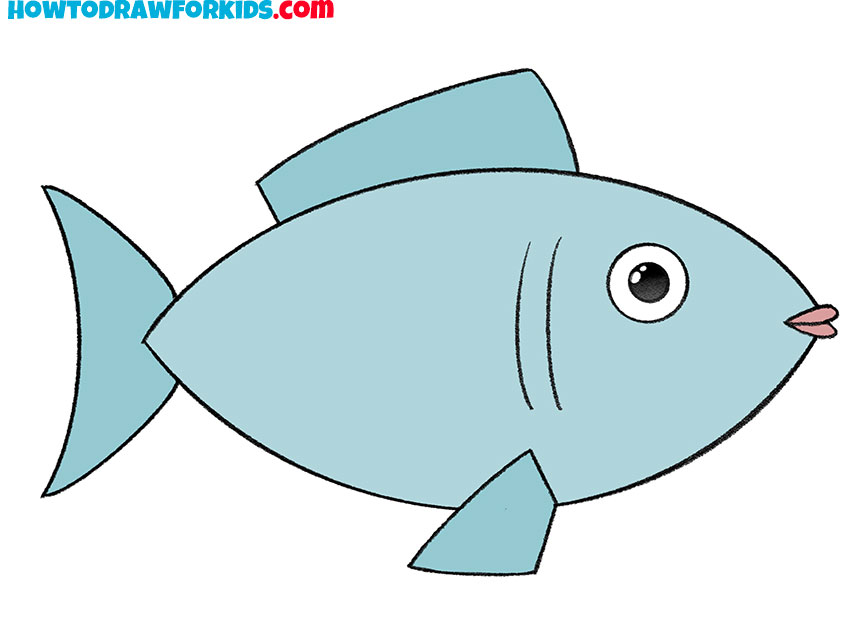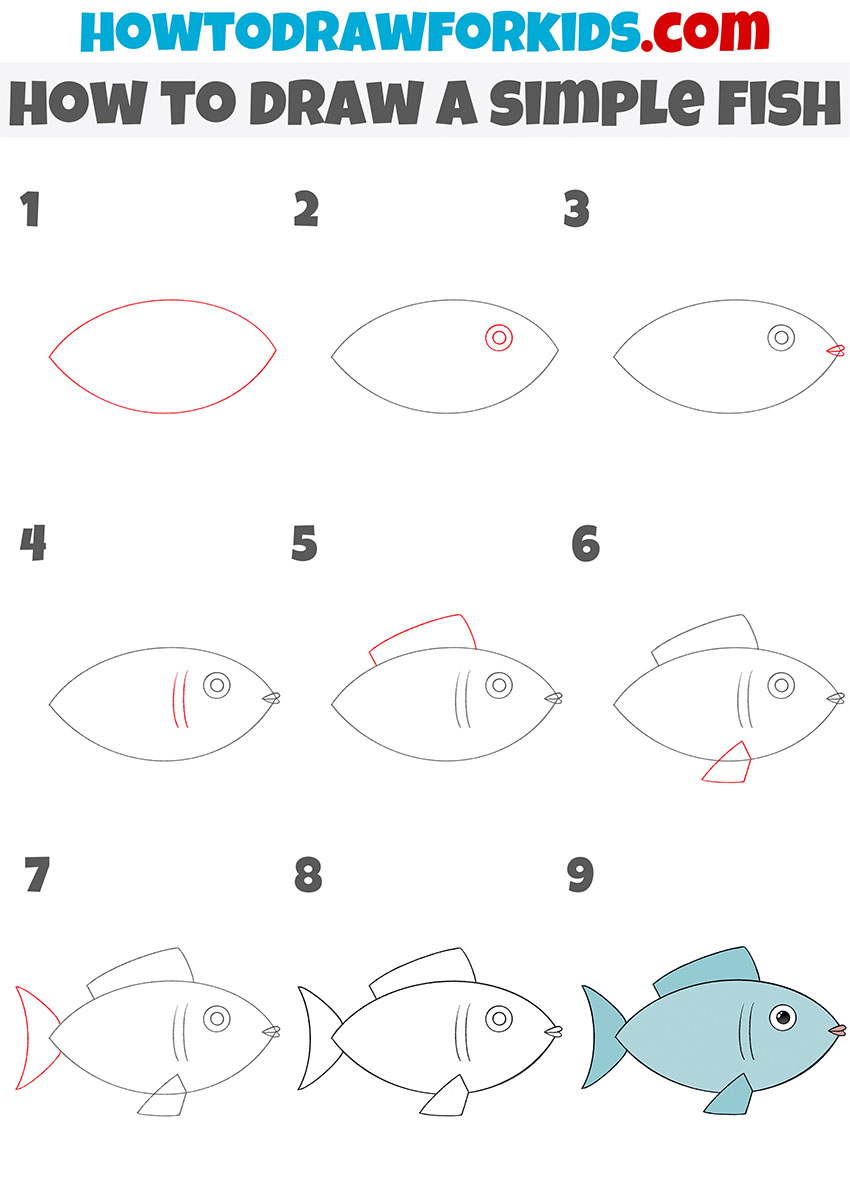 I suggest you complete a new, interesting lesson in which you will learn how to draw a simple fish. This is a standard shaped fish. The fish has an elongated body, a small tail and fins.
To successfully complete this lesson, you will need your ability to draw smooth, rounded lines. Take your time and be careful at every stage of drawing to get a good result.
This instruction uses simple lines and a minimum of elements. But if you want, you can improve your drawing. For example, you can add scales on the body of the fish, or stripes on the tail and fins. As a result, you will get a great drawing.
Materials
Pencil
Paper
Eraser
Coloring supplies
Time needed: 30 minutes
How to Draw a Simple Fish
Draw the outline of the torso.

Use smooth, rounded lines to depict the elongated torso.

Depict the eye.

Draw two small circles of different diameters.

Add the mouth.

On the front of the head draw the mouth, which consists of two small elements.

Sketch out the fins.

Draw two smooth parallel lines.

Depict the top fin.

On the back, draw the wide fin of the same shape as in the example.

Draw the bottom fin.

Add the small fin on the bottom of the body.

Depict the tail.

Use smooth, curved lines to draw the tail.

Check the drawing.

Correct inaccuracies if necessary.

Color the simple fish.

Choose any colors. Add highlights to the eyes.
I want to remind you that, especially for your convenience, I have prepared a PDF file with a short version of the lesson. Download the file so that you can return to the lesson at any convenient time.