In this tutorial, you will learn how to draw a simple nose step by step. This drawing lesson consists of only five steps.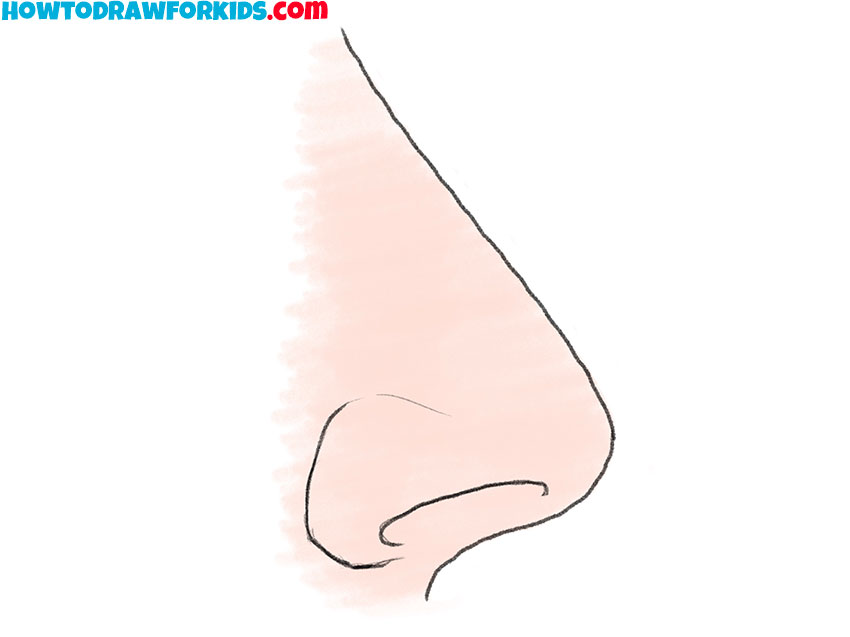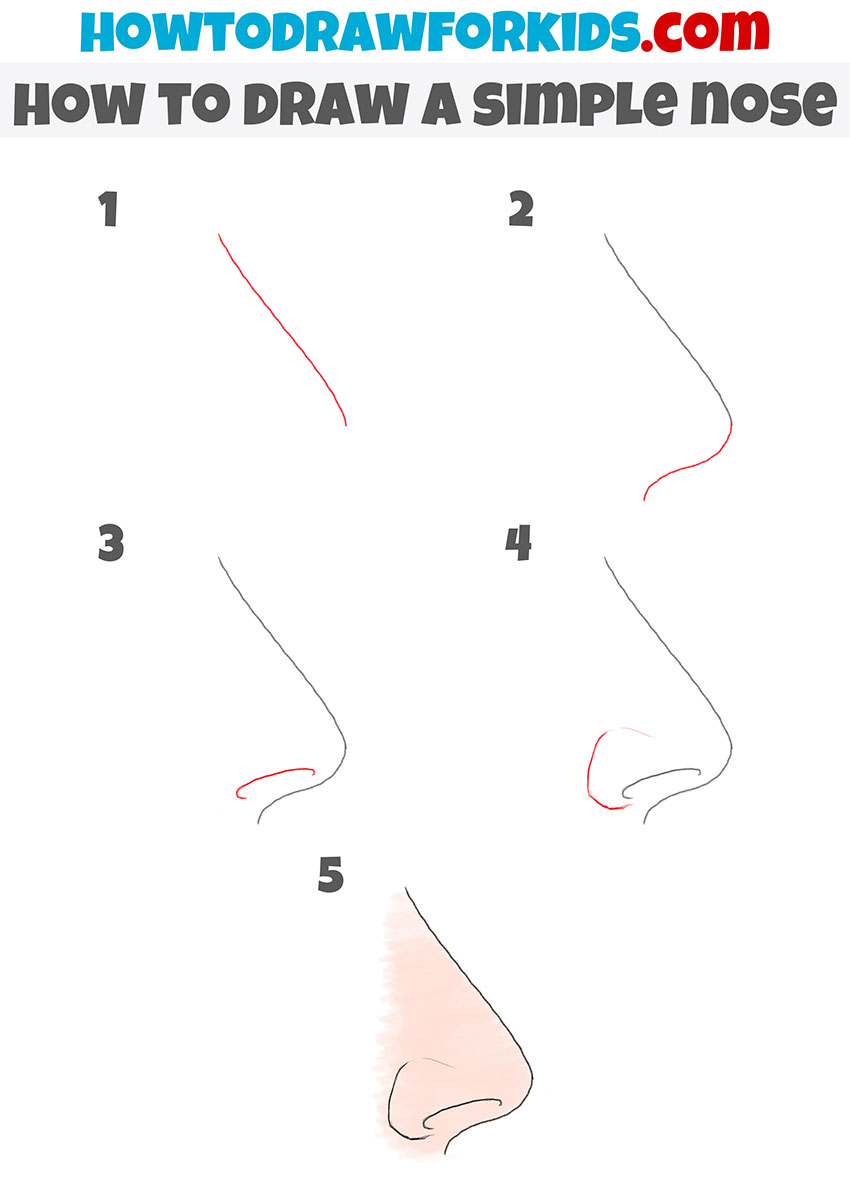 If you want to learn how to draw such a facial feature as a nose, then this drawing lesson on how to draw a simple nose step by step will definitely help you. Be sure to follow this lesson, it will help you practice drawing the features of a human face.
In the future, this element will come in handy when you want to draw a portrait of a person or character. The nose is a very important organ located on the human face. With the help of the nose, we can breathe and recognize different smells.
In this drawing tutorial, you will draw a simple nose in profile, that is, it will look like a person is standing sideways to us.
Materials
Pencil
Paper
Eraser
Coloring supplies
Time needed: 20 minutes.
How to Draw a Simple Nose Step by Step
Draw the back of the nose.

To complete this simple step, you will need to draw one slightly curved line.

Add the bottom of the nose.

Continue drawing the previously drawn line with a curved line of lesser length.

Depict the outline of the nostril.

Above the previously drawn curved line, add one small line, rounded at the edges.

Draw the contour of the wing of the nose.

On the left side of the previously drawn part, add an arc in the form of a thin dashed line.

Color the simple nose.

Choose any colors for the drawing.
Now you can share this tutorial with your friends if it was useful to you, as well as download a PDF file with a short version of this tutorial and additional useful materials that I have prepared especially for you. Download this file to return to this lesson at any time convenient for you, when you want to draw again.