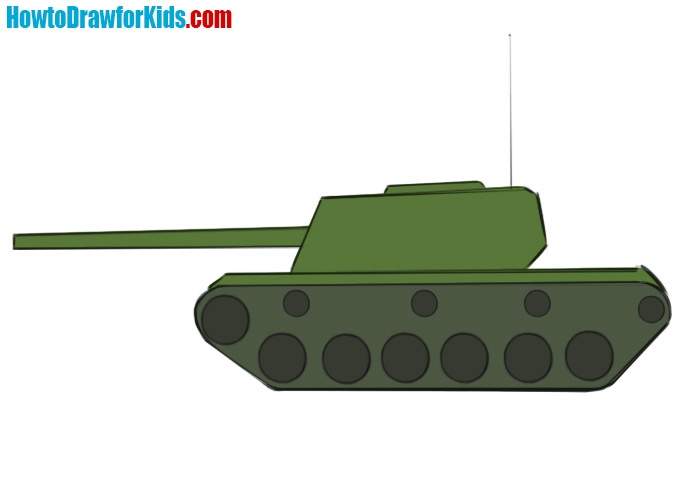 In this instruction, I want to show you how to draw a tank for kids. The tank is actually a very complex subject. It has a huge amount of detail and depicting it is not so simple.
But since Howtodrawforkids.com is a site for children, I want to show the tank in a simple way, so that even the smallest child can cope with it.
Step 1
First, depict the outline of the tank tracks. Make two parallel horizontal lines. The bottom line should be shorter than the top. After that, connect them with smooth oblique lines as in the sample on Howtodrawforkids.com.

Step 2
Now depict the tank tower and the upper line of the tracks. Note the location of the tower relative to the center of the upper horizontal line. Please note that the tank tower can be made round rather than angular as in our art.

Step 3
In this stage i will depict the barrel of our tank. Try to draw tank barrel without the help of a ruler or other things that help depict straight lines. The barrel should taper slightly to the distal side.
Step 4
Depict powerful wheels that are located inside the contour of the tank tracks. These are just circles, but they must be the same size. The location of these circles is also very important.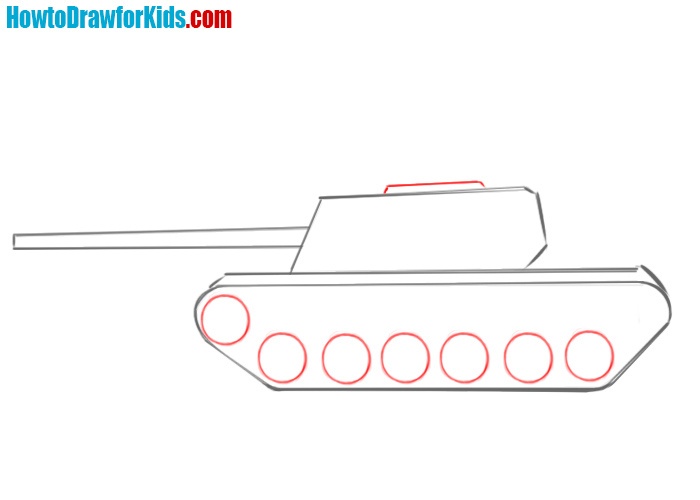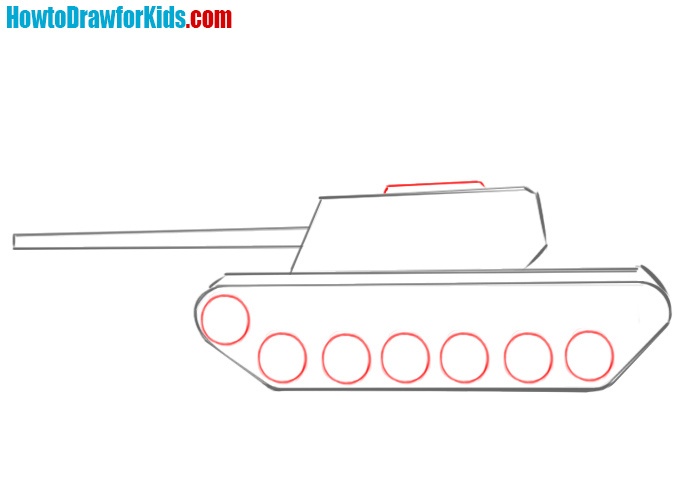 Step 5
It is time for minor details. Of course, i draw a tank for children and emerging artists. Nevertheless, i can not work with the details.
So i make four more small wheels and an antenna.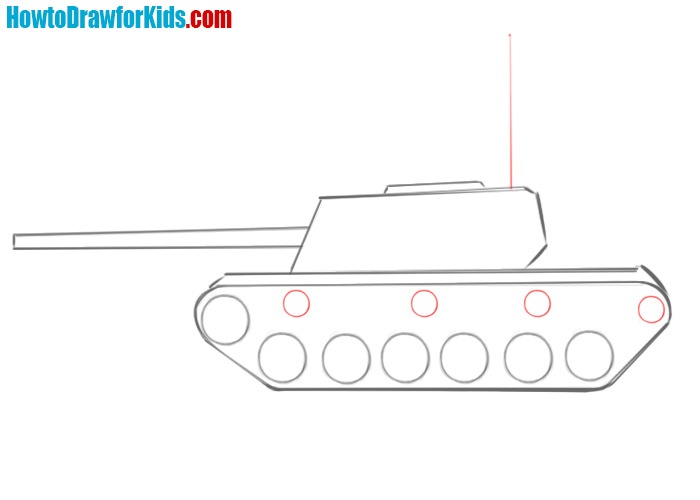 Step 6
In this stage, i wipe off the extra lines from the previous stages. Also i make the final lines darker and more contrast.

Step 7
Tanks have a special color. This is due to the fact that the tank should be as disguised as possible. Therefore, i will use green and dark green tones.
So, dear artists and readers of Howtodrawforkids.com, i finally came to the end of the instruction on how to draw a tank for children.
Download this short art manual to your device for quick access to steps.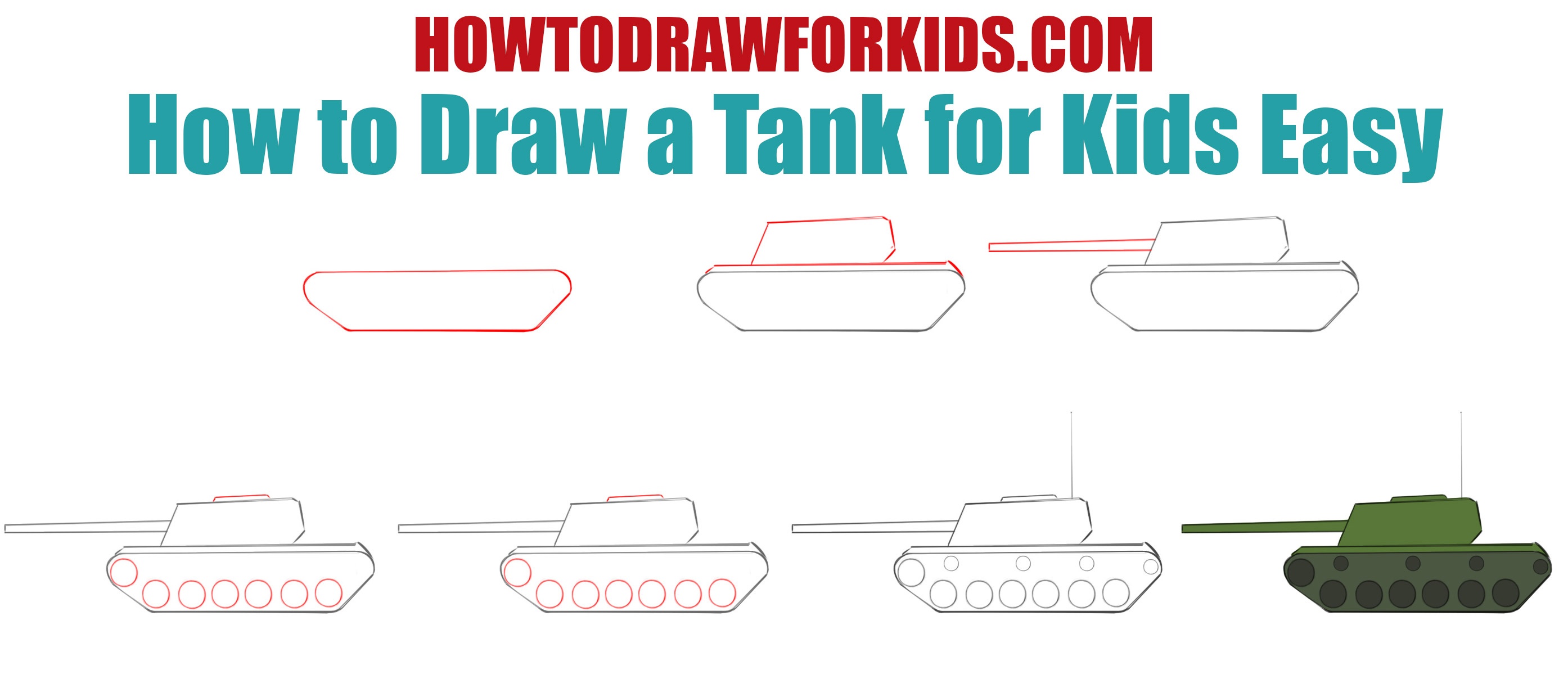 Also, go to Pinterest and Facebook and be sure to follow me there to see all my artworks and articles.