Today you will learn how to draw a turtle step by step. You will be surprised how easy it is to draw a turtle with this tutorial!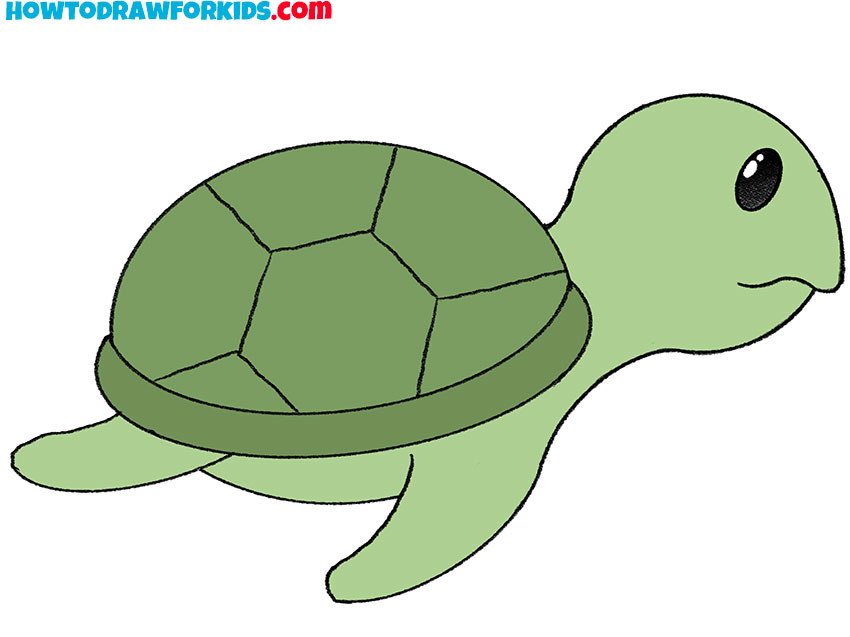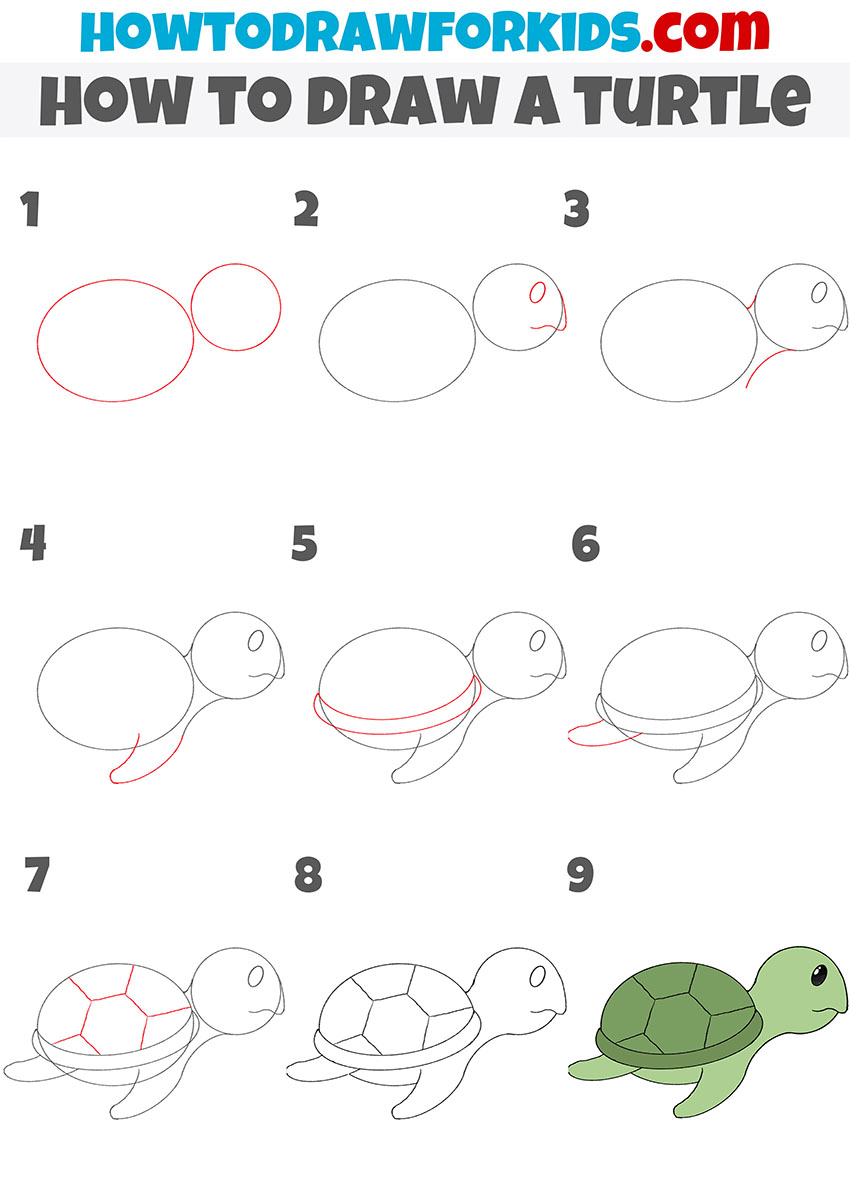 In this tutorial, you will learn how to draw a turtle step by step. This will be a simple and very exciting lesson. The turtle is one of the most ancient reptiles.
The body of the turtle is covered with a dense shell, which serves to protect against enemies. Turtles can live both in water and on land. It is known that these animals move very slowly on the ground, but they can swim very quickly.
Turtles can vary in size. In nature, there are giant tortoises and there are also small tortoises that can easily fit in the palm of a person.
In the picture, the turtle's body consists of several simple elements. Here you will need your ability to make smooth rounded lines. If you carefully follow all the drawing steps and use small tips, then you will get a great turtle.
Materials
Pencil
Paper
Eraser
Coloring supplies
Time needed: 25 minutes.
How to Draw a Turtle Step by Step
Draw the head and torso.

To do this, sketch out an oval and a circle.

Depict the front of the muzzle.

With a smooth line, add the outline of the nose and draw a small oval to draw the eye.

Sketch out the neck.

Draw a connecting line between the circle and the oval and depict another small line below.

Draw the front paw.

Continue the line of the neck and chest, which smoothly passes into the front paw.

Add the bottom outline of the shell.

Depict two rounded lines along the body.

Draw the back paw.

Depict a smooth line at the back of the torso.

Add the relief on the shell.

Draw a few straight lines to get the same pattern as in the example.

Correct inaccuracies.

Carefully remove all extra lines.

Color the turtle.

Color the body light green and the shell dark green. Color the eyes black and add highlights.
It was a lesson in which you learned how to draw a turtle step by step. I have prepared a short version of the lesson in PDF format. Save this file so you can follow the lesson whenever you want, even if you don't have Internet access.