In this drawing lesson I would like to tell you how to draw a wheel step by step. This simple drawing lesson consists of only seven steps.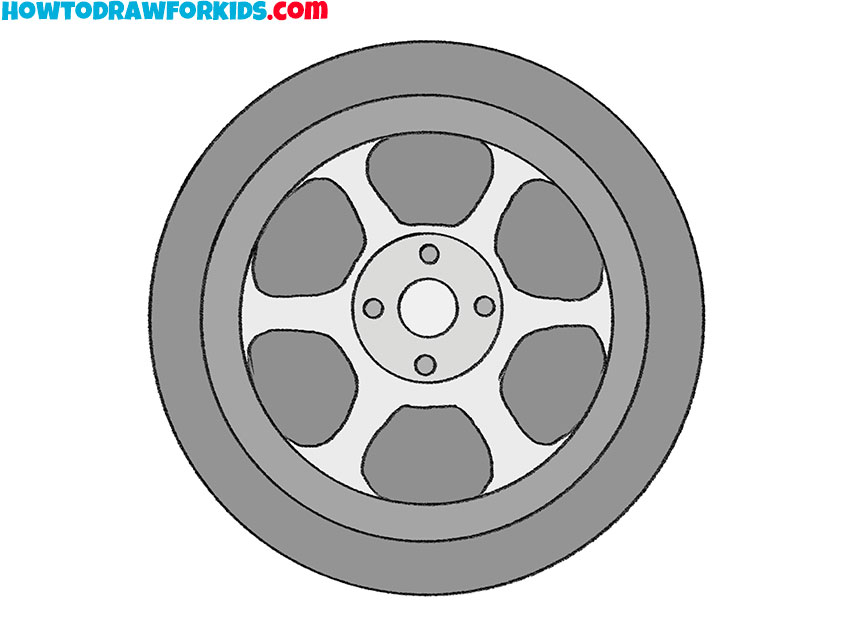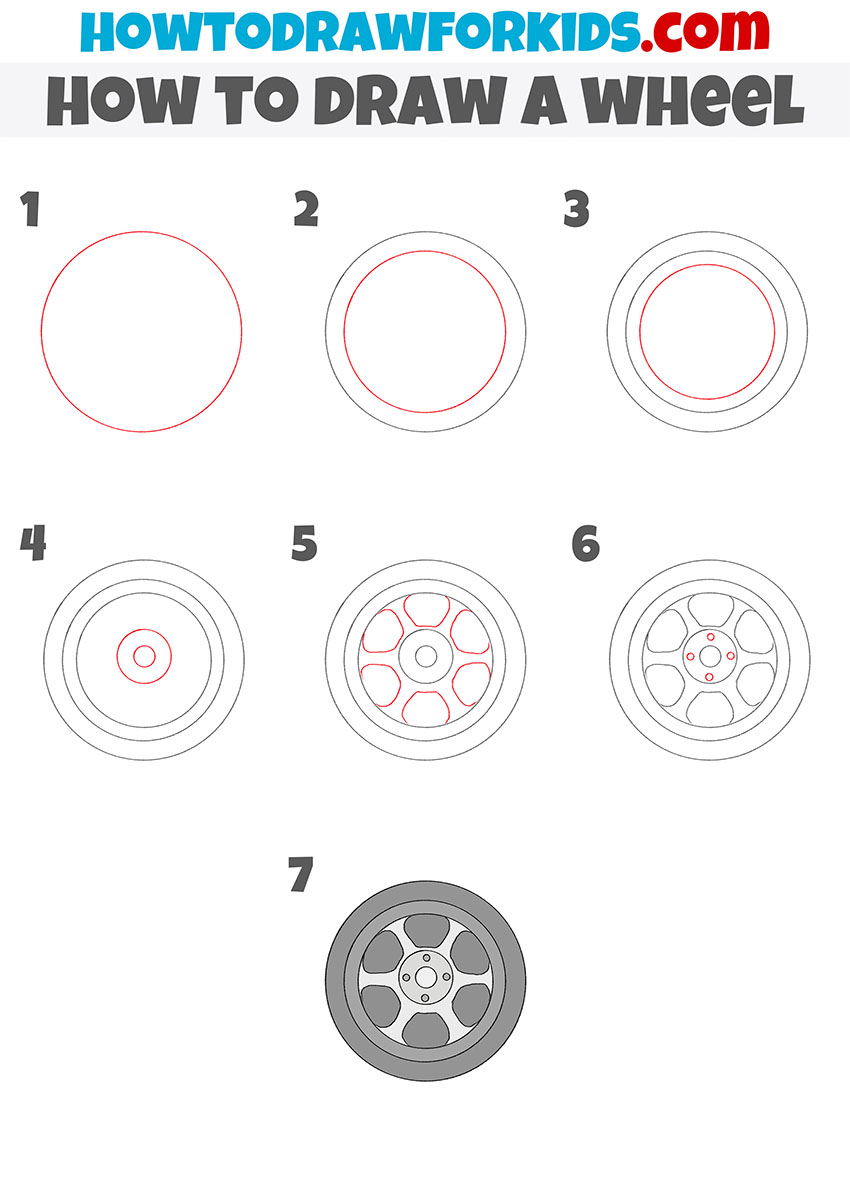 I suggest you complete a very interesting and unusual drawing lesson in which I will tell and show you how to draw a wheel step by step. This lesson is very simple, and it is designed specifically for beginner artists and children. Each step in this tutorial has a detailed description.
Following this instruction will help you practice drawing geometric shapes. If you want your drawing to look neater and more beautiful, you can use a compass when necessary.
By learning how to draw a wheel, you will be able to apply this skill in the future when drawing various cars. I'm sure you can't wait to start painting right now.
Materials
Pencil
Paper
Eraser
Coloring supplies
Time needed: 30 minutes.
How to Draw a Wheel Step by Step
Draw the outer outline of the wheel.

To complete this step, draw one large circle as shown.

Add the inner outline of the wheel.

Now you should add another circle slightly smaller than the one you drew earlier.

Depict the outline of the wheel rim.

Inside the previously drawn circle, draw another circle of smaller diameter.

Add the center part of the wheel rim.

Draw two circles of different diameters, placing one of them inside the other.

Sketch out curly elements on the wheel rim.

Inside one of the drawn circles, draw many identical curved lines, as in the figure.

Finish drawing the wheel.

Now add four small identical circles inside one of the previously drawn circles.

Color the drawing.

To color the wheel, you can use different shades of gray.
I remind you that for your convenience, you can download a PDF file that contains a short version of this lesson so that you can return to it at any time convenient for you, even if you are not connected to the Internet.