In this simple lesson, you will learn how to draw an easy dinosaur. This step-by-step guide includes a few simple steps.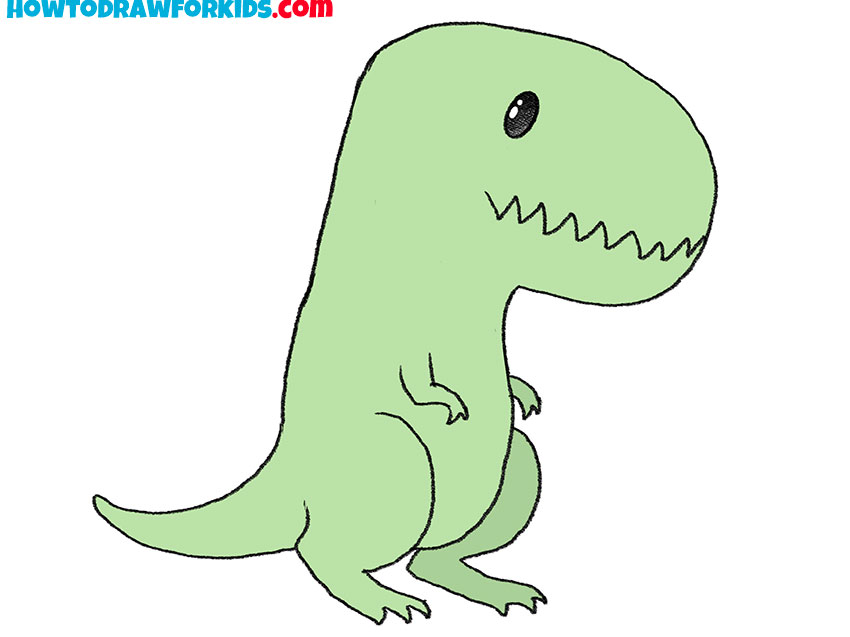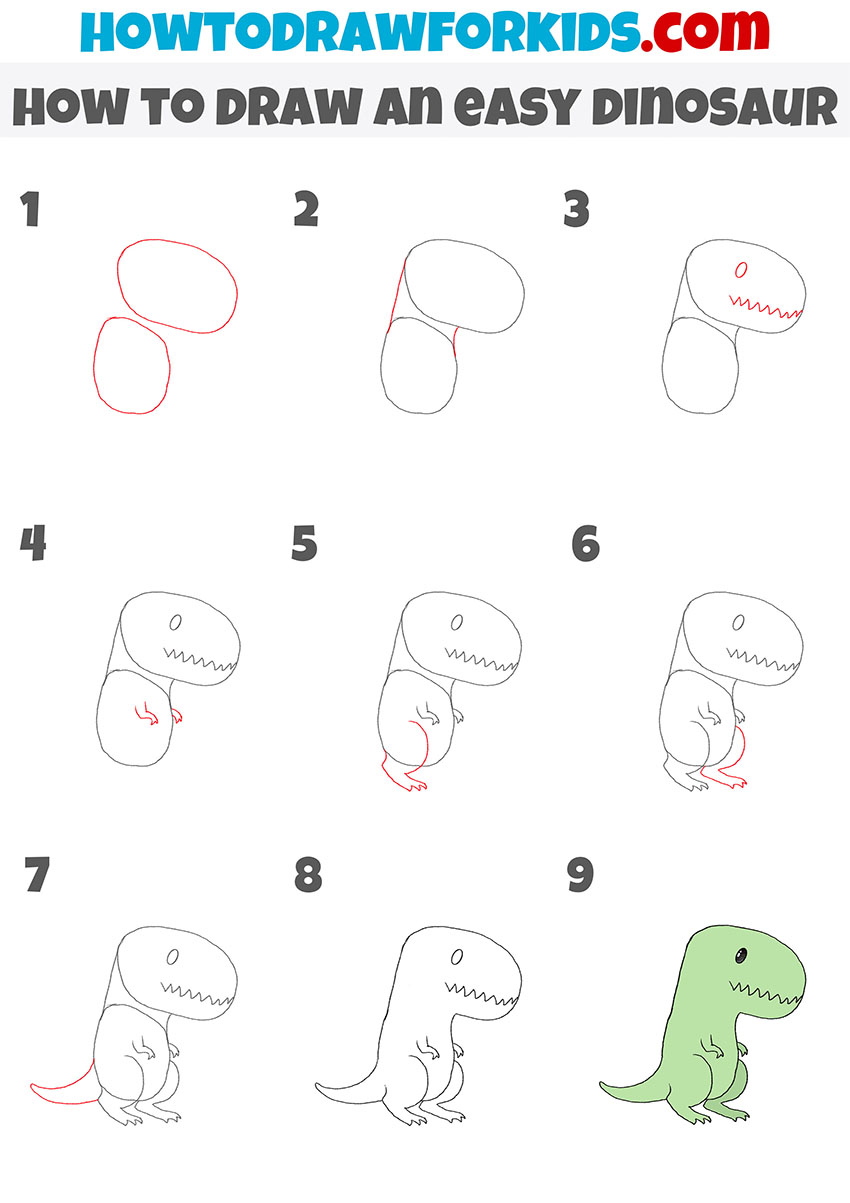 If you are interested in the ancient inhabitants of our planet and want to improve your creative skills, then you will certainly enjoy this lesson. Now you will learn how to draw an easy dinosaur step by step.
Dinosaurs are huge animals that lived on Earth many years ago. There were different types of dinosaurs and almost all of them were formidable and dangerous.
In this lesson, the dinosaur is presented in a cartoon style, so it looks quite harmless. Pay attention to the proportions of the dinosaur's body. The head is relatively large and merges smoothly into the body, the legs are short, the tail is medium and has a pointed end.
Materials
Pencil
Paper
Eraser
Coloring supplies
Time needed: 25 minutes.
How to Draw an Easy Dinosaur
Draw the head and torso.

Depict two circles of the same shape as in the example.

Sketch out the neck.

Add two connecting lines between the head and torso.

Depict the eye and the mouth.

Draw a small oval on the head and add the mouth using a zigzag line.

Add the front legs.

The front legs are very short and located approximately in the middle of the body.

Sketch out one hind leg.

Use curved lines to draw the hind leg. Depict three fingers at the bottom.

Draw the second back leg.

Next, draw the second leg of the same shape.

Correct inaccuracies.

With the eraser, remove all extra lines in your drawing.

Color the easy dinosaur.

Use light green. You can add shadows and highlights.
The easy dinosaur is ready! Share your impressions about the lesson in the comments. I remind you that you can download a short version of the lesson in PDF format for free. Use the file at any convenient time, even if there is no Internet access.