In this tutorial, I will show you how to draw an easy dragon face. I promise that the lesson will be useful for you.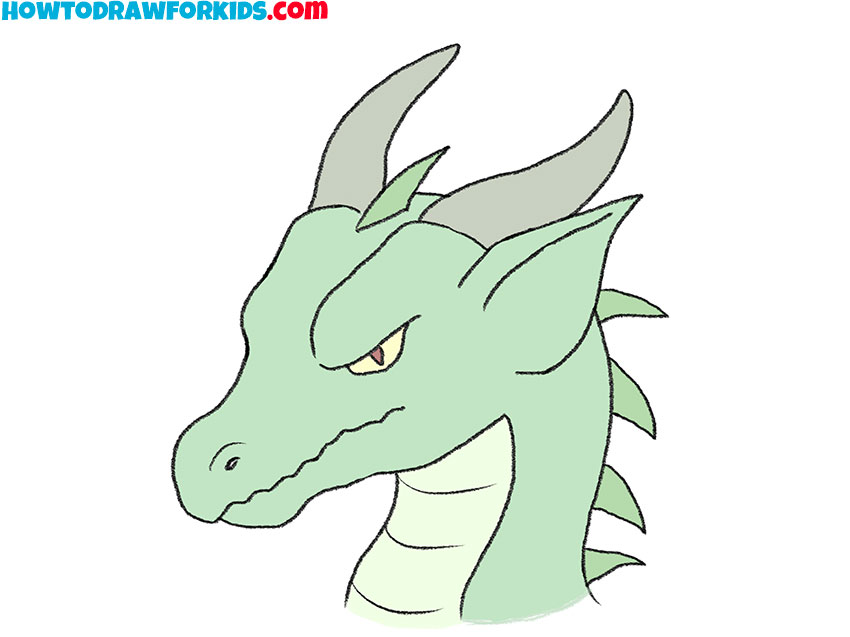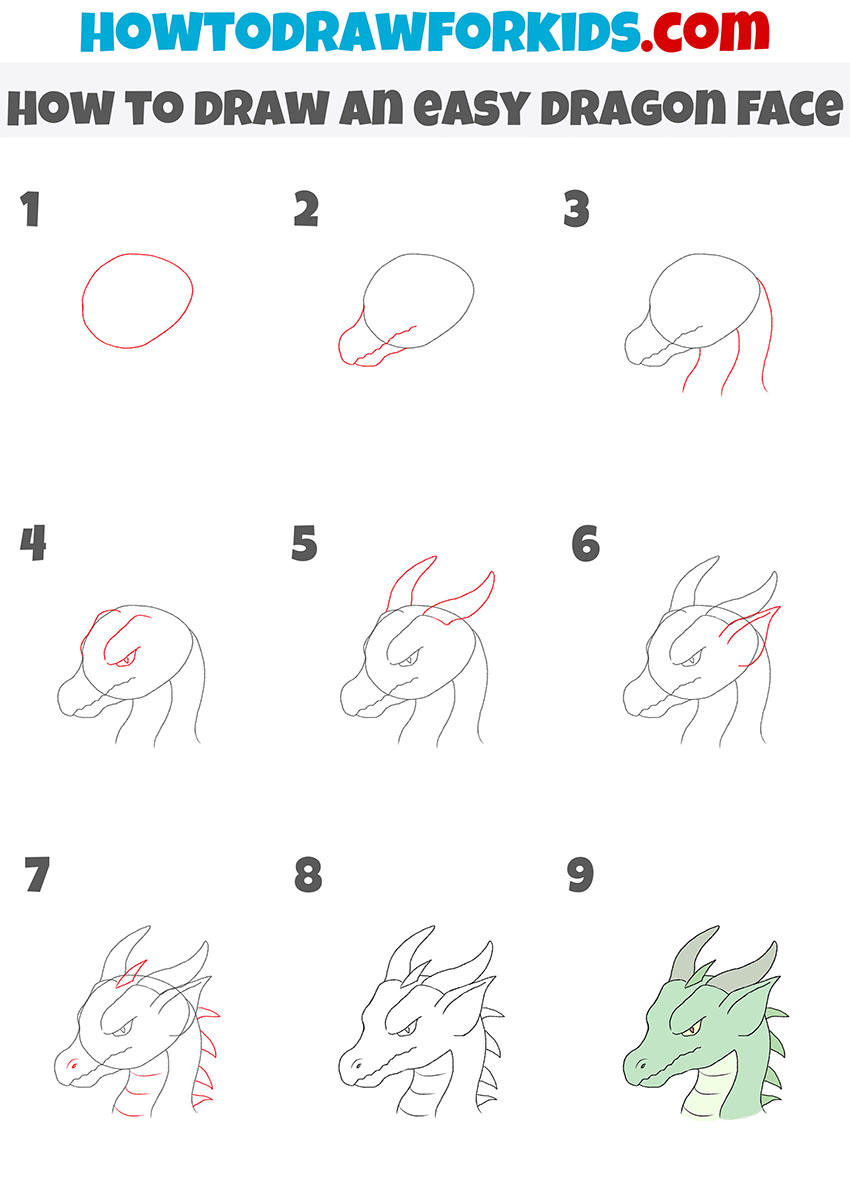 I suggest you complete a new, exciting lesson in which I will show in detail how to draw an easy dragon face. In nature, dragons have never existed, they are mythical creatures that are found in the folklore of many peoples.
Usually the dragon has a body of a reptile, on the back there are wings, thanks to which the dragon can fly, and the dragon also has the ability to exhale flames.
The dragon can be drawn in many ways, and here is a very simple way that is great for beginners. With the help of a simple instruction, you can easily draw a dragon's face, even if you have not done it before.
In this instruction, the dragon has a formidable appearance, there are large horns on its head, and pointed spikes grow on its neck. All these elements you have to draw now.
Materials
Pencil
Paper
Eraser
Coloring supplies
Time needed: 30 minutes.
How to Draw an Easy Dragon Face
Prepare the main contour.

At this stage, sketch out a round shape.

Depict the front of the face.

Draw the convex part of the face with smooth lines, and draw the mouth with an uneven line.

Draw the neck.

From the head, depict down three smooth curved lines.

Add the brow ridges and eyes.

Depict two curved lines to draw the brow ridges and add the eye.

Sketch out the horns.

From the brow ridges, depict up smooth lines and draw two horns.

Depict the ear.

Below the horn, draw the pointed ear and add the inner outline of the ear.

Add the rest of the elements.

Depict the nostril, the small horn on the forehead, some sharp spikes and stripes on the neck.

Correct inaccuracies.

Use the eraser to remove any unnecessary guidelines.

Color the drawing.

Use light green and gray.
If you want the lesson to be always at your fingertips, regardless of Internet access, then use the link and download the PDF file, which contains a simplified version of the step-by-step guide.