I invite you to a lesson in which I will show you how to draw an elf step by step. This lesson will be interesting.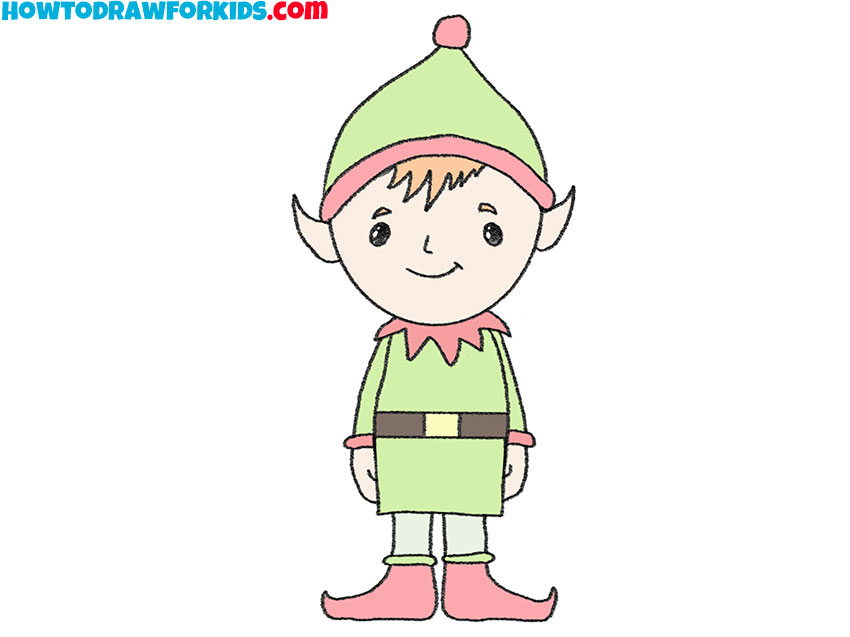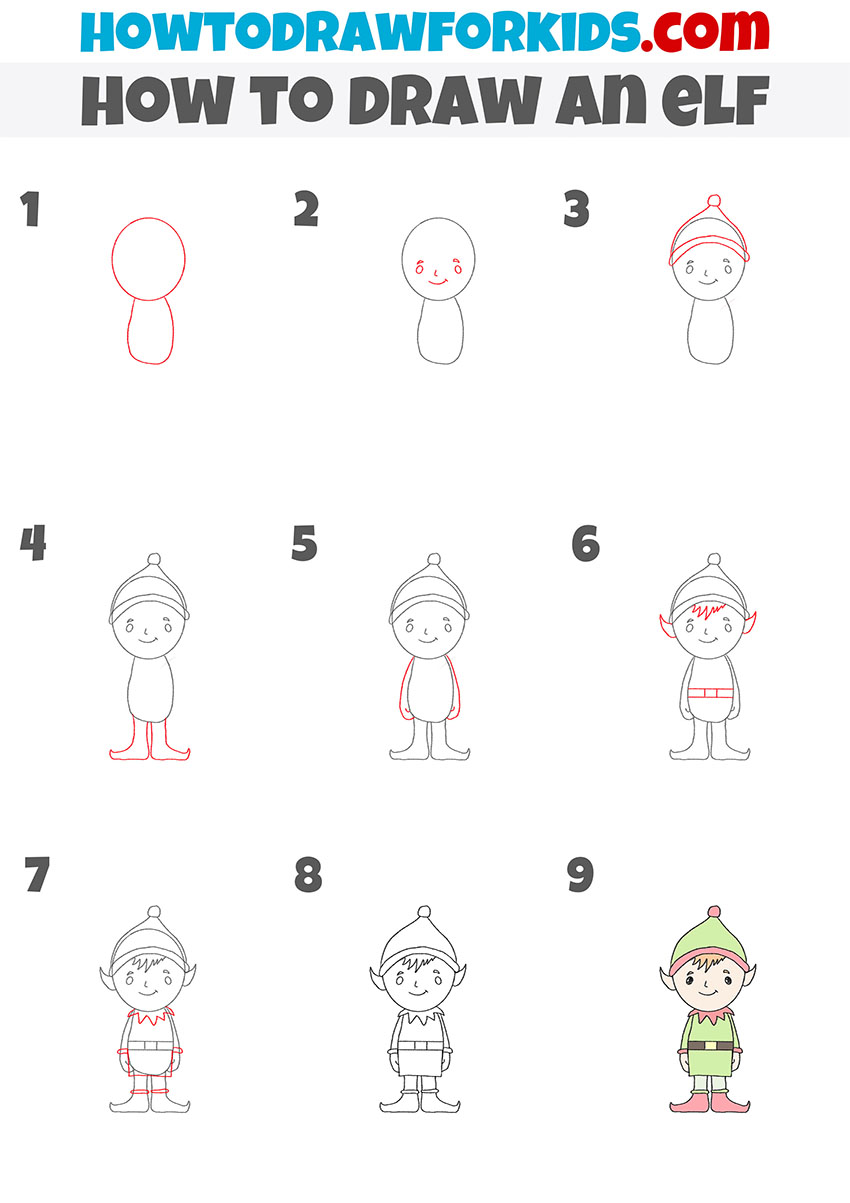 I decided to dedicate this lesson to drawing a mythical character and with the help of a simple instruction you will learn how to draw an elf step by step. Elves are a magical people in Norse and Celtic folklore. In ancient legends, the elf is described as a beautiful and bright creature. This is the spirit of the forest, which is kind to people.
In the picture, you see a little elf who has an unusual outfit. The elf has a cap on his head, a curly collar around his neck, and boots have sharp ends that are raised up. This character looks very funny. Elves have an unusual pointed ear shape, and this feature gives the elves a special charm.
Now I will ask you to prepare all the necessary art supplies and start the lesson.
Materials
Pencil
Paper
Eraser
Coloring supplies
Time needed: 30 minutes.
How to Draw an Elf Step by Step
Draw the head and torso.

Depict an even oval and add the small torso at the bottom using a smooth line.

Add facial features.

Sketch out the small eyes, eyebrows, nose, and mouth.

Depict the cap.

First draw the wide trim, then the main part of the dome shaped cap and add the round pom.

Sketch out the legs.

Below the torso, draw two legs in which the feet are directed in opposite directions.

Draw the hands.

From the head, draw down smooth lines and draw arms that fit snugly against the body.

Depict the hair, ears, and belt.

Draw the strands on the forehead, add the ears and the belt with the buckle in straight lines.

Add the rest of the elements.

Sketch out the figured collar, part of the costume, the outline of the shoes.

Correct inaccuracies.

Take the eraser and remove all extra lines on the drawing.

Color the drawing.

Use beige, green, pink, brown, and orange.
Finally, I suggest you download the PDF file, which contains a brief instruction and additional training materials necessary for the successful completion of this lesson. Thus, the lesson will be available to you at any time.