Today we will try to draw and paint a sweet summer treat. I chose an ice cream in a classic crispy cone. Probably this sweet delicacy is the most difficult for drawing step by step.
It is said that the first sweet dishes with ice and snow were created in ancient China. Ice and snow mixed with fruit and served in special dishes were used as ice cream.
 
Step 1
First, we draw a regular triangle. This is a contour of the ice cream cone.
Step 2
Now we depicture the circle contours of the ice cream. It looks like an afro hairstyle.
>
Step 3
In this step we add a fine mesh texture. Now we get the waffle cone. In the same third step, we depicture the outline of the melted part of the ice cream.
Step 4
Delete all unnecessary lines with the eraser. Make the contours complete, dark and clear.
Step 5
Paint the waffle ice cream cone with a light brown color. You can select the color for the ice cream to your taste.
So, I have completed drawing guide about how to draw an ice cream for kids. This is not the most difficult sketching instruction on our site and I hope you get a great result.
By the way, do you know that there is a special profession – ice cream taster? These are specially trained people who use only golden spoons. Gold is great for tasting because it is a chemically inert metal. Gold does not react with anything, does not smell and does not distort the taste.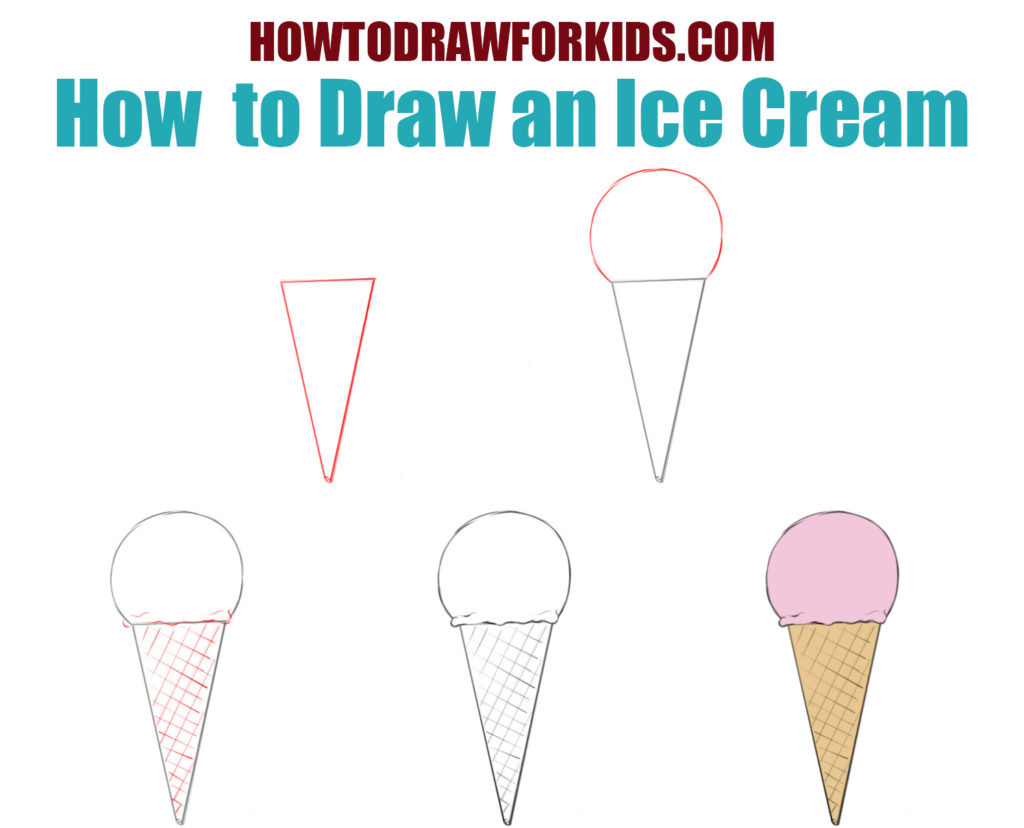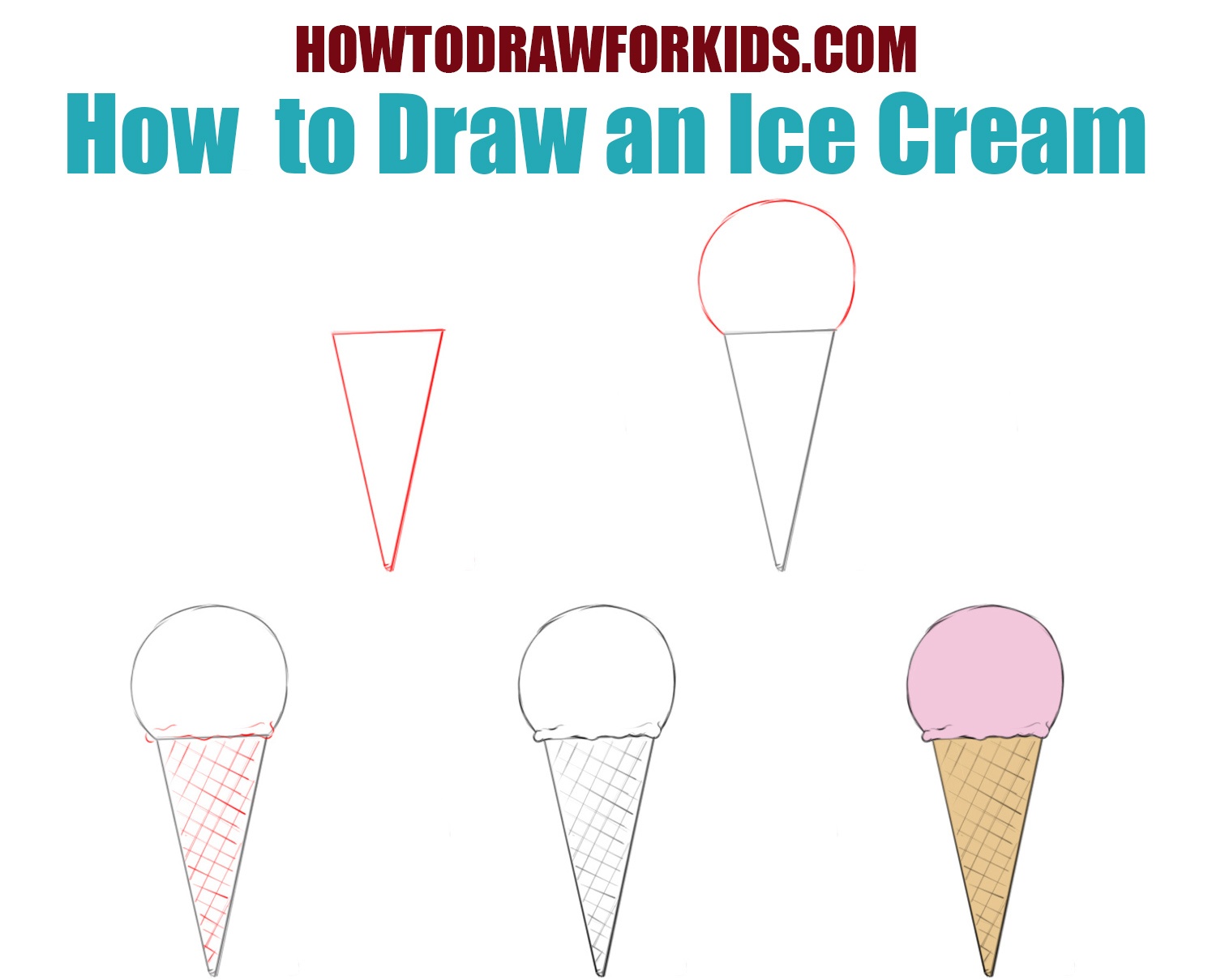 Above, you can see the short version you like, consisting of several super-simple steps that show the process of sketching ice cream in the easiest way. What other delicacies would you like to learn to draw with my sketching instructions? Scroll through this page just below and write to me about it in the comments. Also, look at howtodrawforkids.com for a special button from Pinterest (it's there, and you will definitely find it) and go to my page on this amazing social media. Subscribe to me there and share my drawings and art instructions.