I have prepared a tutorial for you on how to draw grinch face in just nine easy steps. Start the lesson and enjoy the drawing process.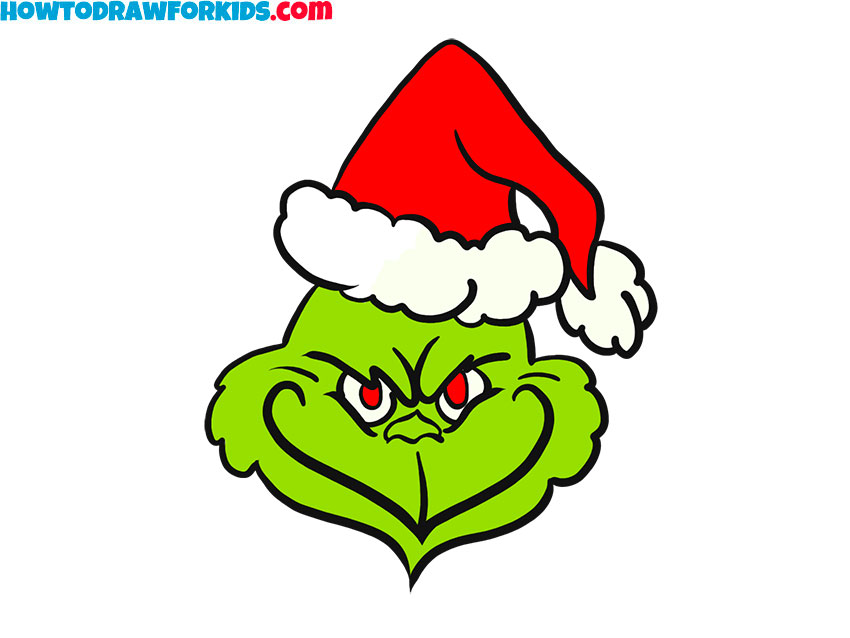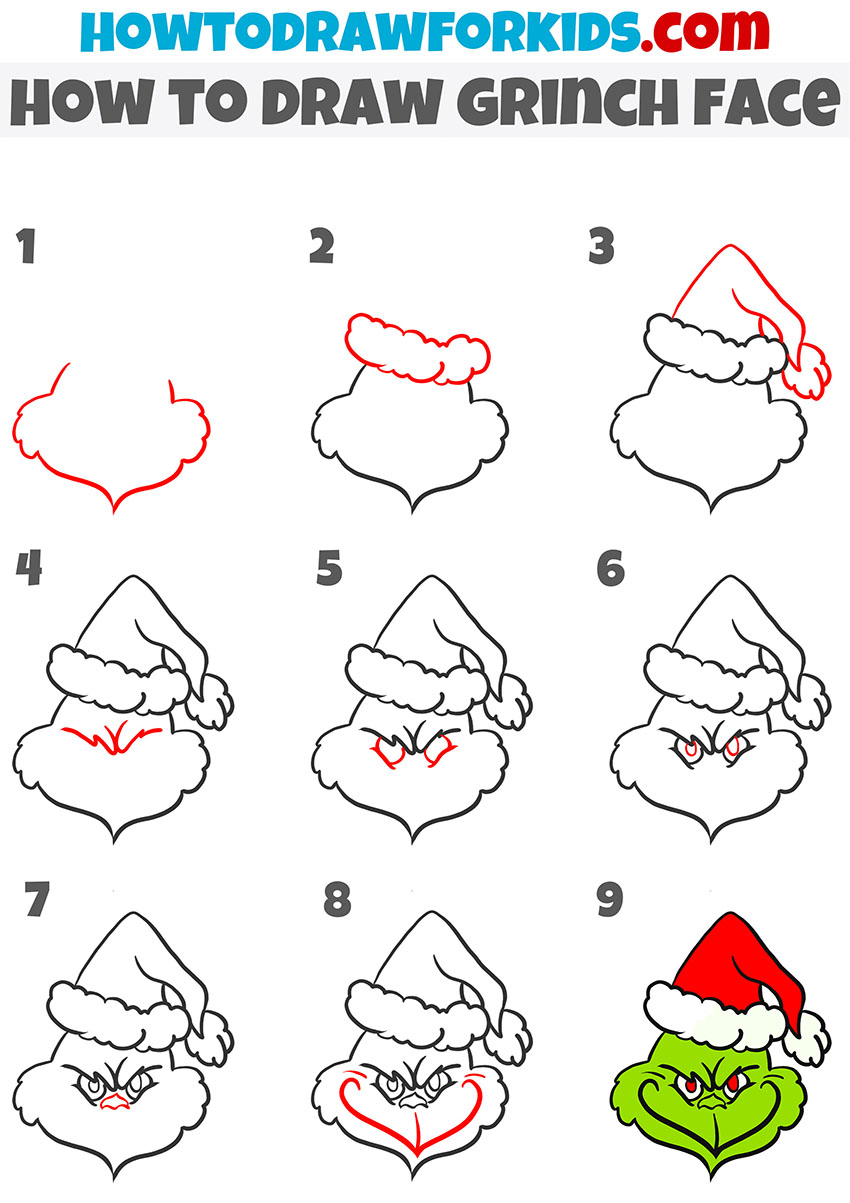 In this tutorial, I will show you how to draw Grinch face step by step. The Grinch is the protagonist of the children's fairy tale Dr. Seuss. The grinch looks like a creature covered with green wool, living in seclusion on the top of a mountain, from where he watches the cheerful inhabitants of the fabulous town of Who-ville.
The Grinch doesn't like Christmas and the pre-holiday bustle. He is annoyed by the happiness of others since the Grinch himself takes pleasure in spoiling everyone's mood. However, the Grinch doesn't feel lonely thanks to Max, his dog. On the eve of Christmas, disguised as Santa Claus, the Grinch sneaks into the homes of the residents of Who-ville to steal their holiday decorations and gifts.
Despite the fact that this character is considered negative, we will draw it cute and bright. This drawing lesson has nine steps. Let's now start drawing the Grinch's face. Follow my step-by-step instructions for drawing a great drawing.
Materials
Pencil
Paper
Eraser
Coloring supplies
Time needed: 20 minutes
How to Draw Grinch Face
Draw the outline of the face.

Depict the Grinch's face using a curved line.

Depict the fur of the Grinch's cap.

At this stage, sketch out curved lines as shown.

Add the top of the cap.

This detail is easy to draw. Take your time and depict lines carefully.

Draw the eyebrows.

The Grinch's eyebrows should look furrowed.

Depict the outline of the eyes.

The Grinch's eyes appear round with curved lines under the eyes.

Sketch out the inside of the eyes.

Add these elements as shown in the picture.

Draw the Grinch's nose.

This character has a small nose

Depict the mouth.

The Grinch smile looks sly and vicious.

Color the drawing.

Use green and red to color the drawing.
I have prepared a short PDF version of this drawing tutorial for your convenience. Download this file and you can return to this tutorial anytime, even without an internet connection.