In this lesson you will learn how to draw Stitch step by step. This instruction is very easy and consists of nine simple steps.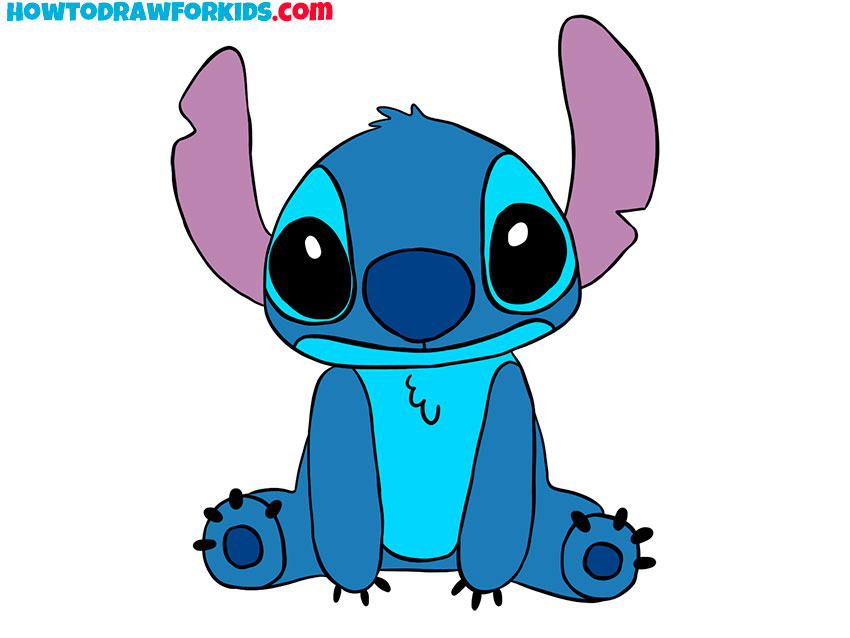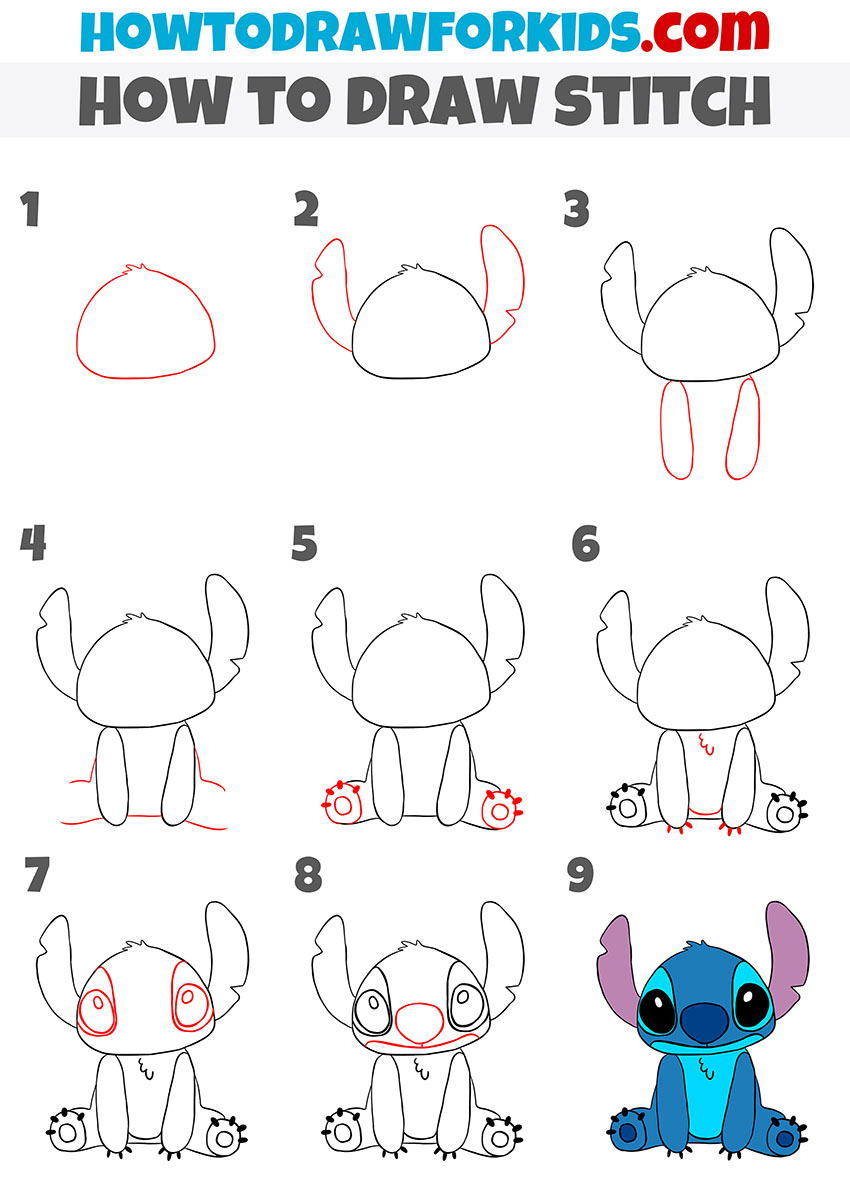 I have prepared for you another interesting and useful lesson in which you will learn how to draw Stitch step by step. If you are consistent and attentive at every stage of drawing, then you will quickly understand how to draw this funny character.
In this step-by-step guide, I will show you how to draw Stitch. This is a fictional character that is often found on the pages of printed publications, in cartoons, or in games.
Stitch is an alien who has an unusual appearance. Stitch is somewhat reminiscent of a koala, a rabbit, and a puppy. This creature has an unusual body color, large ears, claws on its paws.
Stitch has excellent intellectual abilities, he is active and seeks to destroy the surrounding space. At the same time, this hero has such positive qualities as kindness, nobility, and care.
Materials
Pencil
Paper
Eraser
Coloring supplies
Time needed: 30 minutes.
How to Draw Stitch Step by Step
Draw the outline of the head.

The head has a rounded shape. At the top, draw strands of hair.

Depict the ears.

On the sides of the head draw the ears as in the example, which is raised up.

Add the front paws.

Draw two elongated ovals below the head.

Sketch out the hind legs.

With smooth lines, depict the lower body and hind legs, which are turned in opposite directions.

Draw the feet.

On each paw depict the round foot and claws.

Add details.

Depict claws on the front paws and additional elements on the chest and stomach.

Depict the elements of the muzzle.

Draw big eyes and outline where the body color will be different.

Add the remaining elements of the muzzle.

Draw the nose and the contour of the lower part of the muzzle.

Color the Stitch.

You will need shades of blue. Color the ears in lilac, color the eyes in black and add highlights.
By tradition, I prepared a short version of this lesson in PDF format. Download the file and enjoy drawing anytime!