Learn How to Draw Goku Face Step-by-Step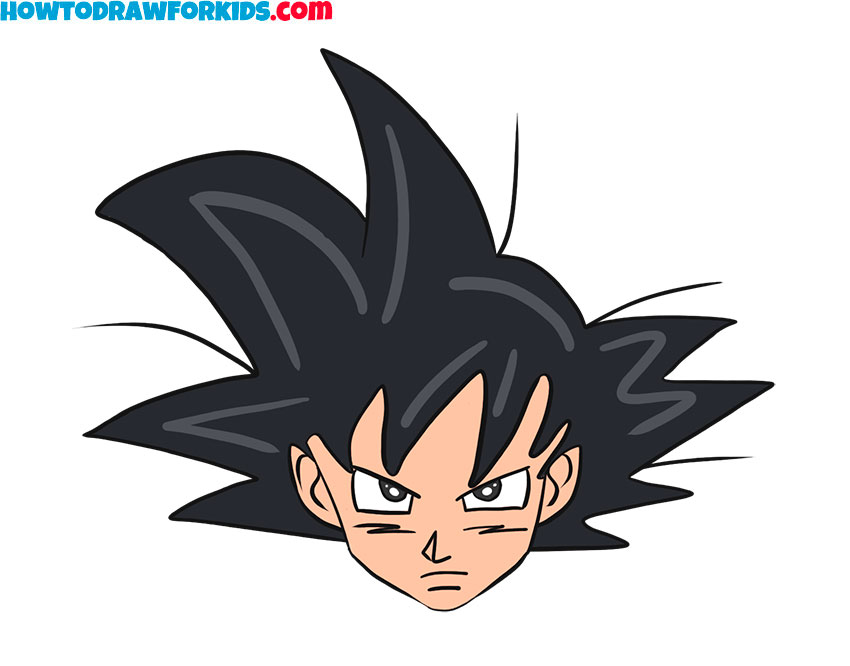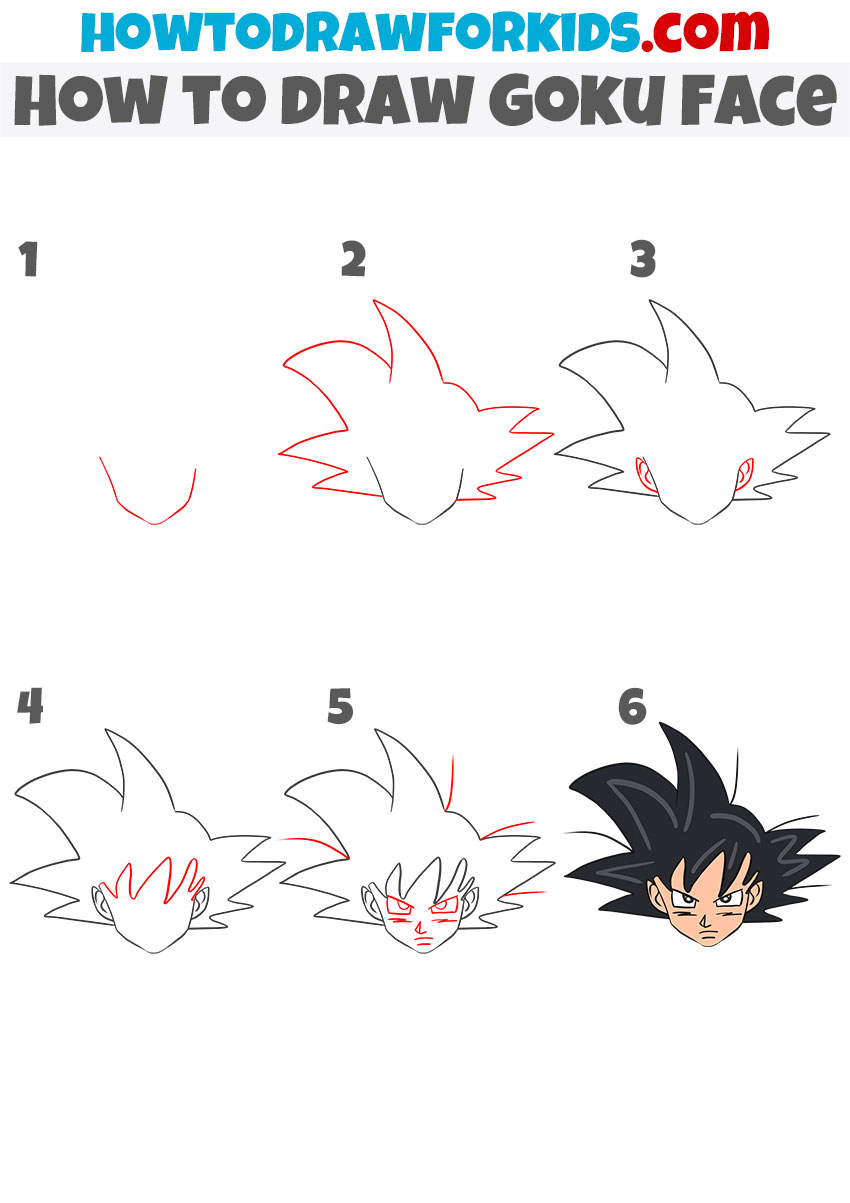 Goku is a popular anime character, he is the protagonist of the Dragon Ball universe. This boy has an amazing talent. For many years he trained, studied magic, and as a result acquired extraordinary abilities. Goku is proficient in martial arts, he has quick reactions, agility, and tremendous physical strength. Goku can also travel long distances in a short time.
The boy's appearance is as amazing as his inner abilities. He has large eyes and thick, tousled black hair. Goku also has a monkey tail. Initially, Goku could transform into a monkey, but then he lost this ability. In this tutorial, we will not draw Goku's body, we will only draw his face.
This lesson will be useful for you because in it you can improve your face drawing skills. There are no unnecessary details and complex lines here. The lesson is pretty simple and straightforward. You can easily cope with this task.
So let's get down to doing this drawing tutorial.
Materials
Pencil
Paper
Eraser
Coloring supplies
Time needed: 17 minutes
How to Draw Goku Face
Draw the oval for the face.

Note that the lower part of the face is triangular in shape.

Depict the hair.

Use straight and rounded lines to draw the strands of hair.

Draw the ears.

Create two semicircles and draw the inside of the ear.

Add bangs on the forehead.

Use straight and curved lines here as well.

Draw the facial features and strands on the head.

Depict the eyes, mouth, nose, and draw several curved lines across the head.

Color Goku Face.

For face painting use beige color, hair color with black color.
So you drew this amazing boy. I hope you enjoyed the drawing and that you are happy with the result.
Did you manage to portray the emotion on Goku's face correctly? Agree that he has a very formidable appearance. He looks very tense and focused.
Traditionally, I have prepared a PDF file for you, which you can use whenever you feel like drawing. Download the file and enjoy the Goku Face drawing tutorial anytime.