In this tutorial, you will learn how to draw sushi step by step. This lesson will be very simple and will consist of only six steps.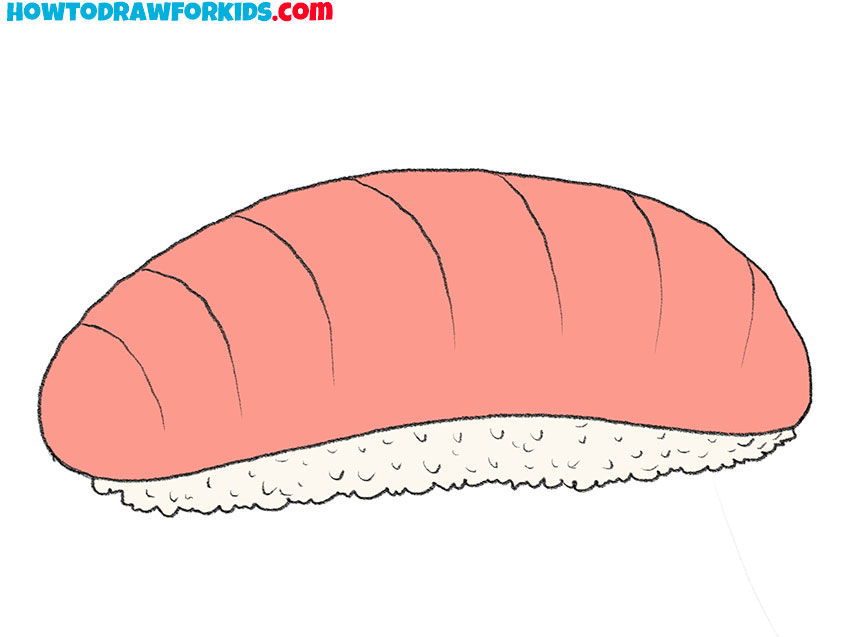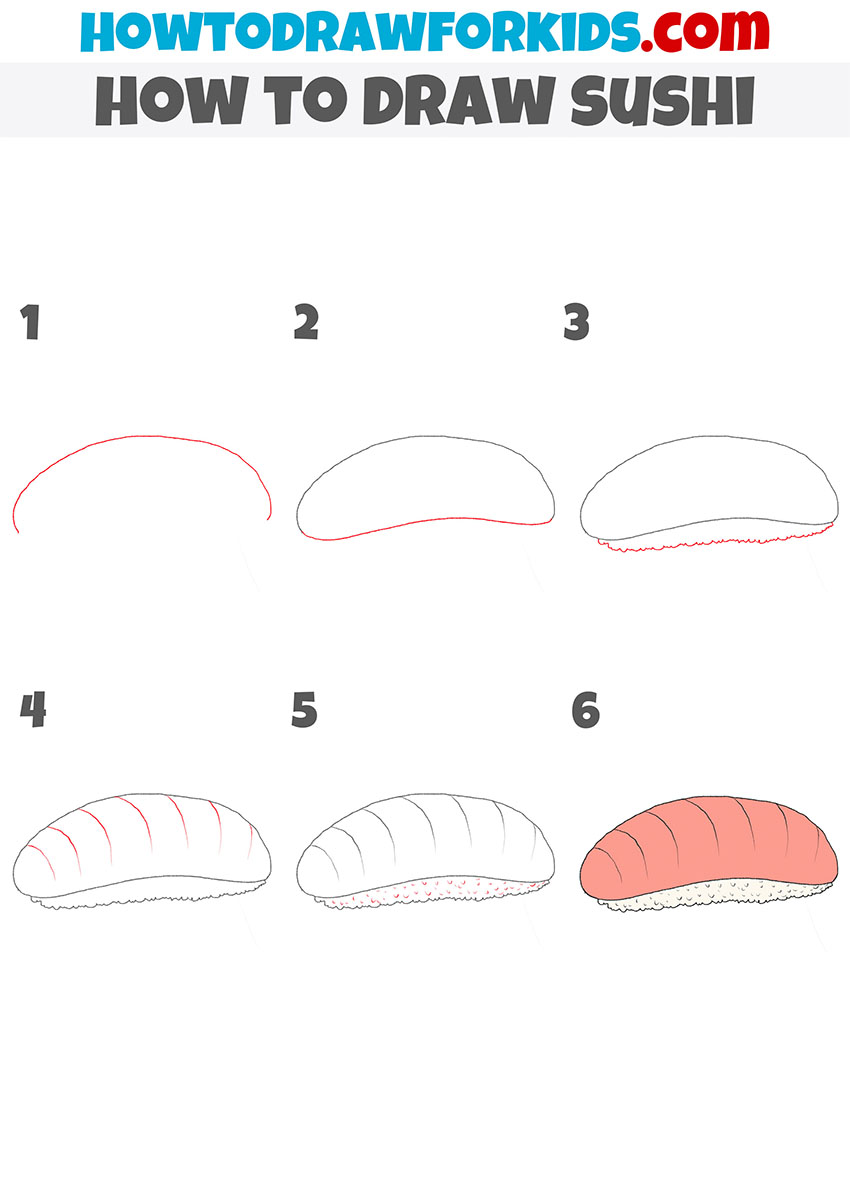 In this lesson, I would like to tell and show you how to draw sushi. This lesson is easy for any aspiring artist or child to follow. I am sure that you know what sushi is and have ever tried it.
Sushi is a traditional Japanese dish usually made from rice and various seafood. In this lesson, you will draw sushi in the form of fish and rice.
During this tutorial, you will first draw the outline of a piece of fish, and then add a pad of rice on which this fish lies. So, prepare your drawing materials and start this useful lesson right now.
Materials
Pencil
Paper
Eraser
Coloring supplies
Time needed: 25 minutes.
How to Draw Sushi
Start drawing the outline of the fish.

To complete this simple step, you only need to draw one large, curved line.

Add the bottom outline of the fish piece.

Connect the two ends of the previously drawn line with another curved line.

Depict the outline of the rice.

Below the outline of the fish piece, add the rice using many small rounded lines.

Add details.

At the top of the previously drawn fish piece, add some curved lines.

Draw the figure in more detail.

To draw many small grains, use short rounded lines of different sizes.

Color the drawing.

To color the sushi, use pink for the fish and light gray for the rice.
I will be glad to read your feedback on this lesson, and also to see you among our subscribers. Also, by tradition, I have prepared a PDF file for you, which contains a short version of this drawing lesson so that you can return to this lesson at any time convenient for you, even without an Internet connection.