How to Draw a Cactus Step by Step
Now you will learn how to draw a cactus step by step. This guide is simple and in the process you will not have any difficulties.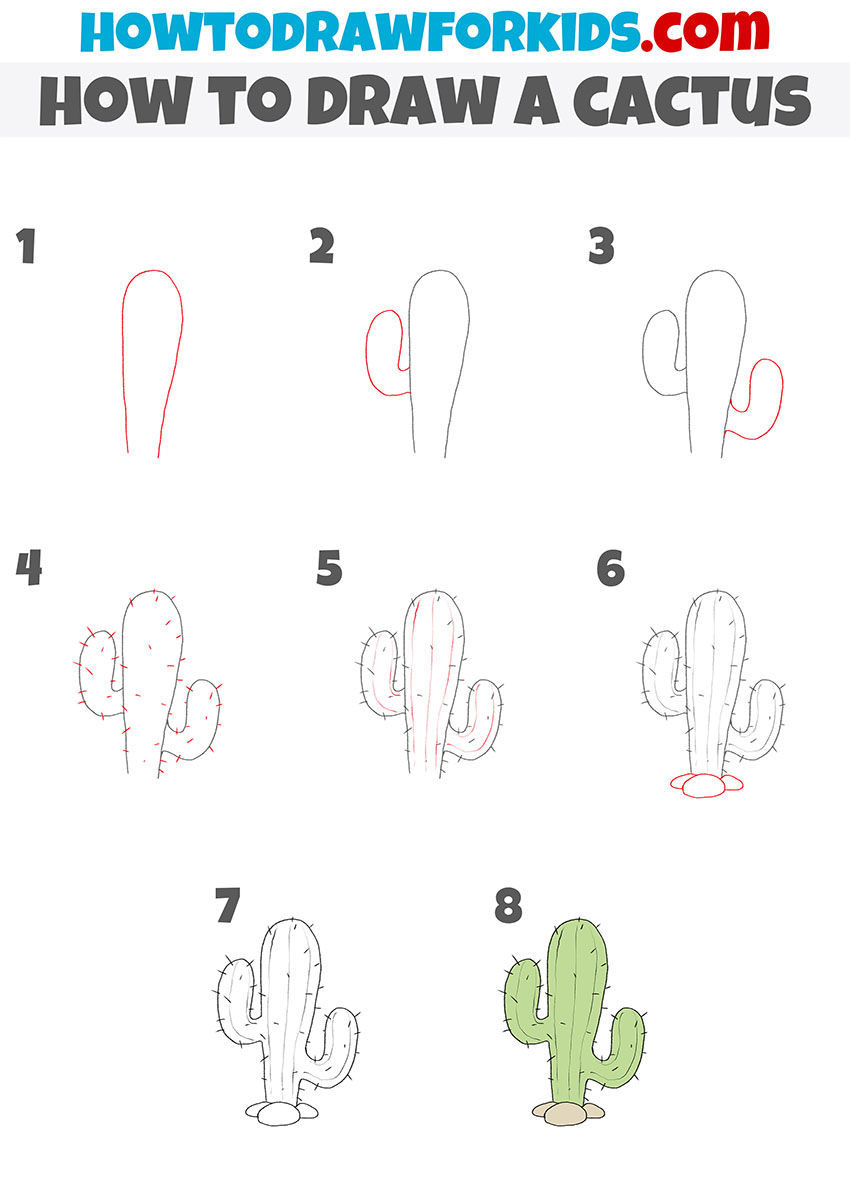 If you want to learn how to draw various plants, then I suggest you complete a new lesson on how to draw a cactus step by step. The lesson includes only six steps, each of which is visualized and supplemented with a small hint for your convenience.
In the picture you see a cactus that has a main stem and two branches on the sides. Freehand lines are allowed in this tutorial, and the shape of the branches may differ slightly from my example.
The main thing is to remember the steps in sequence so that you can easily draw such a cactus if necessary. So, get all your art supplies ready and get started with this fun tutorial.
Materials
Pencil
Paper
Eraser
Coloring supplies
Time needed: 30 minutes
How to Draw a Cactus Step by Step
Draw the main trunk.

Determine the size of your drawing and draw the tall trunk with a smooth curved line.

Add one arm.

On the left side, depict the small arm using smooth curved lines.

Depict the second arm.

Repeat the previous step and on the right side add another arm of the same shape.

Sketch out the spines.

Using short strokes, draw the small spines on all parts of the cactus.

Draw the relief.

Add several longitudinal thin lines on all parts of the cactus.

Depict the stones.

At the base of the cactus, draw some stones of any shape.

Correct inaccuracies.

Look carefully at your drawing and if you notice any mistakes, correct them.

Color the drawing.

Color the cactus green and color the rocks gray.
That's the end of a fascinating lesson on how to draw a cactus step by step. If you liked this step-by-step guide, then leave a little feedback in the comments. I will be glad to receive feedback from you. As usual, at the end of the lesson, I prepared a PDF file for you, which contains all the useful information about this lesson. Download the file and draw at any convenient time.