How to Draw a City Step by Step
In this lesson, I want to show you how to draw a city step-by-step. I promise that you will find an exciting creative activity ahead of you.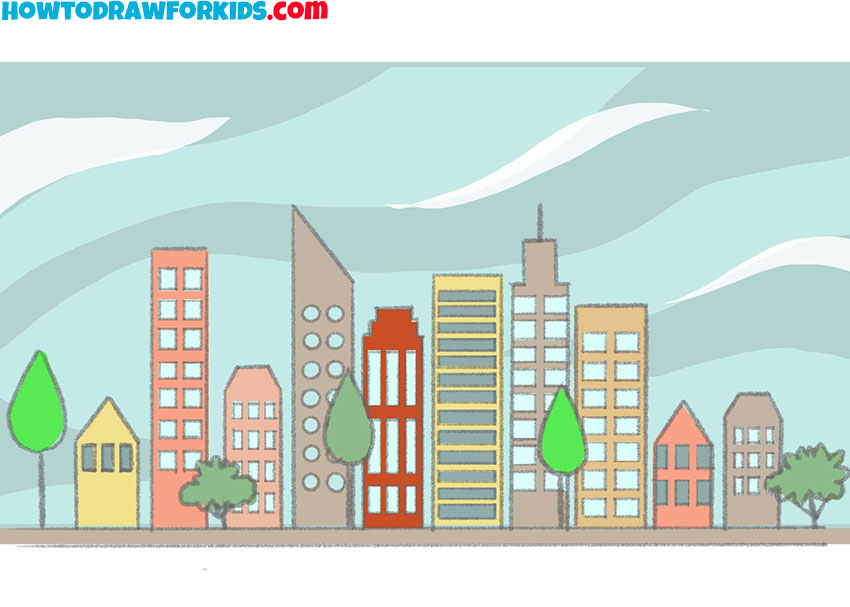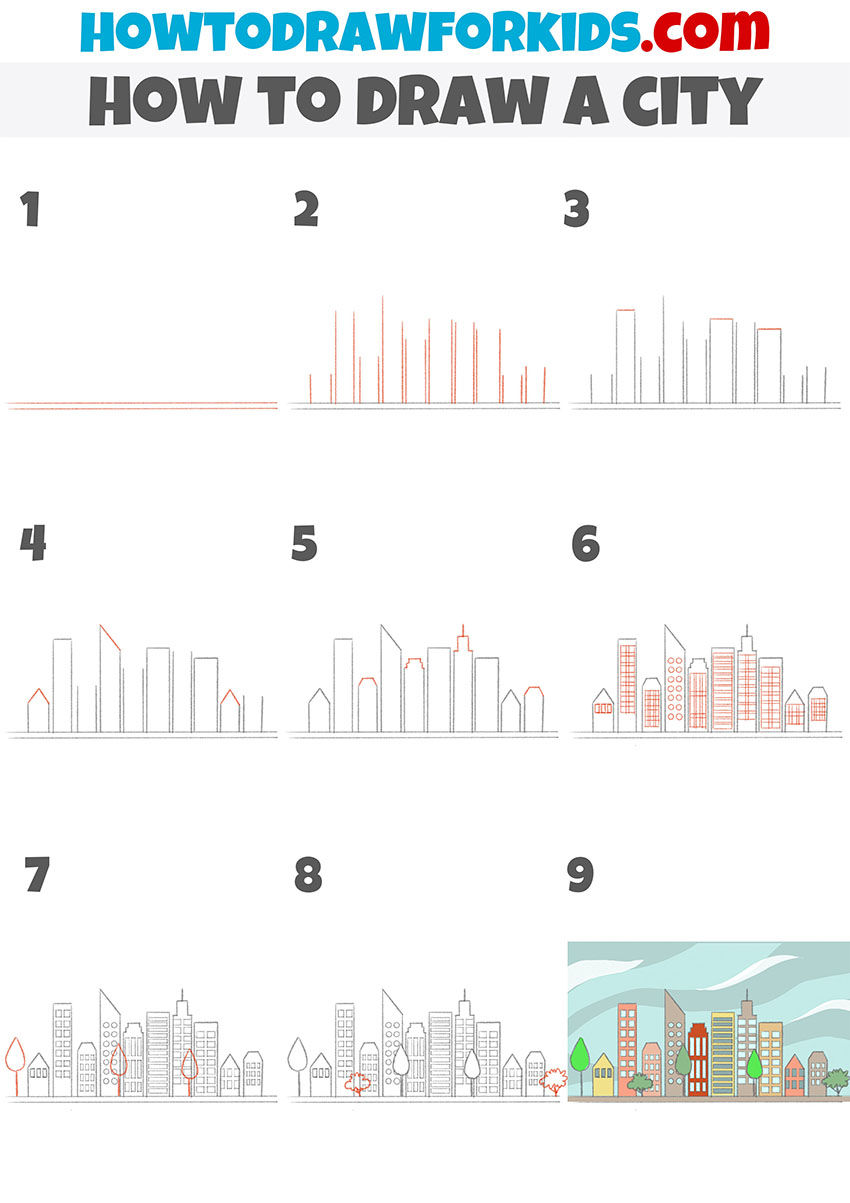 Now you will learn how to draw a city step by step. The figure shows a panorama of a large city. You can see that there are several tall administrative buildings here, and there are also small city buildings.
The decoration of the city are green spaces. High-rise buildings are different from each other and have their own structural features of the roof and windows, so the picture looks colorful.
In this lesson, you will need your ability to draw even straight lines and circles. Take your time during the lesson and try to carefully draw each building.
In the process of work, you can use improvised materials, or you can draw all the lines yourself, thereby you will train your skills.
Materials
Pencil
Paper
Eraser
Coloring supplies
Time needed: 35 minutes
How to Draw a City Step by Step
Draw the sidewalk.

Depict two straight horizontal lines.

Add the sides of the buildings.

Sequentially draw vertical lines of different sizes.

Depict the flat roofs of the buildings.

Sketch out horizontal lines to make a closed path.

Draw the gabled roofs.

Use straight lines to represent the three gabled roofs.

Add the rest of the roofs.

Depict some roofs of the same shape as in the example.

Depict the windows.

On each building, draw the windows of different shapes.

Sketch out the trees.

In the foreground, add three tall trees.

Add some more trees.

Draw two low trees with the lush crown.

Color the city.

Use a few bright colors to color the city.
I want to remind you that for your convenience, I have previously created a short version of the lesson in PDF format. Save this file so that you can always return to this lesson if necessary.